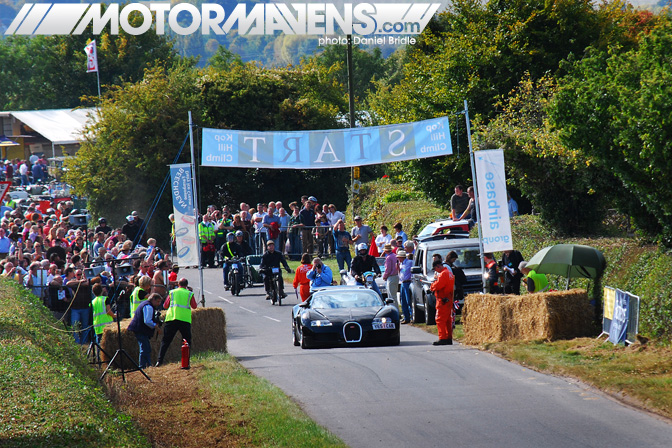 Set in the beautiful country lanes of Princes Risborough, the
Kop Hill Hillclimb
is one of the oldest hill climbs in England. During the early 1900s it was one of the largest motorsport events in the UK. The hill itself is a pretty straight road, but it's over 1000 metres long to the summit and rises to 100 metres high. Big crowds would line the edges of the road to watch drivers and motorcyclists try to achieve the fastest times and speeds up the hill. Unfortunately, as the speeds got faster, so did the risks, and on the 28th of March 1925 an accident involving a spectator led to the end of the original Kop Hill event and led to the RAC banning all motorsports on public roads.
On the 26th and 27th of September, organisers decided to do a
Kop Hill Commemorative Run
to bring the sounds and sights and even smells (mmm, Castrol R) back to Kop Hill again. Over 250 cars and bikes were there, ranging in age from the 1900s right up to 1980s and even some very special modern cars.
Read more...
---