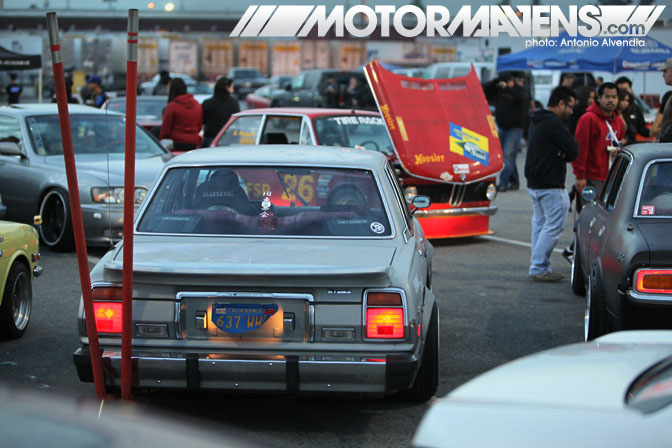 Here are some more overdue photos from
MotorMavens Mass Appeal
show... As everyone knows, our first Mass Appeal was part of the
Ken Block Gymkhana Grid Invitational
event. Unfortunately for the MotorMavens Crew, we were extremely busy and understaffed during the event - we weren't able to spend a whole lot of time on the gymkhana side, because we were busy handling things on our side of the event - the Mass Appeal! We did notice that there were lots of people walking around Irwindale, dressed head-to-toe in DC/Ken Block clothing. We were pretty surprised; we know that Ken Block's YouTube videos get millions of views, but to see all the fans rocking Block gear from top-to-bottom was pretty crazy.
Read more...
---
I realize that our readers have been patiently waiting for these new photos from our coverage of the IDRC Finale at California Dragway in Fontana, CA. There were quite a few racers in attendance, and quite a few media outlets out there covering the event, so I'm sure there will be lots of great stories and links out on the internet that include everyone's quarter mile times.
Rather than bringing our readers the same stories as
the other guys
, I thought I would just publish a few more photos of cars that caught my eye. I'll be the first to admit - I don't know a whole lot about drag racing or Hondas, so if I don't go into as much detail as you might expect from one of my stories about drifting or Japanese nostalgic cars, then please bear with me. Actually, I'd love to invite a Honda Maven to share information with us, and even blog on the site! It would be pretty cool, as I know I certainly have a lot to learn when it comes to drag racing and Hondas...
Read more...
---