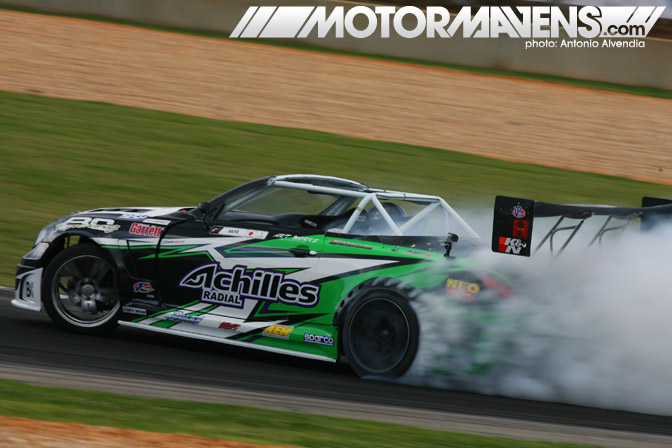 Daigo Saito for the win! Driving the Achilles Radial Lexus SC430 powered by a 2JZGTE engine and AEM Electronics Infinity ECU, defending 2012 Formula Drift champion Daigo Saito took first place honors at Formula D Round 2 this weekend at Road Atlanta.
The changes in weather made it extremely difficult for the drivers at Road Atlanta. The rain slicked track proved to be a challenge as the event entered into the Top 16 portion of the competition. (more…)
---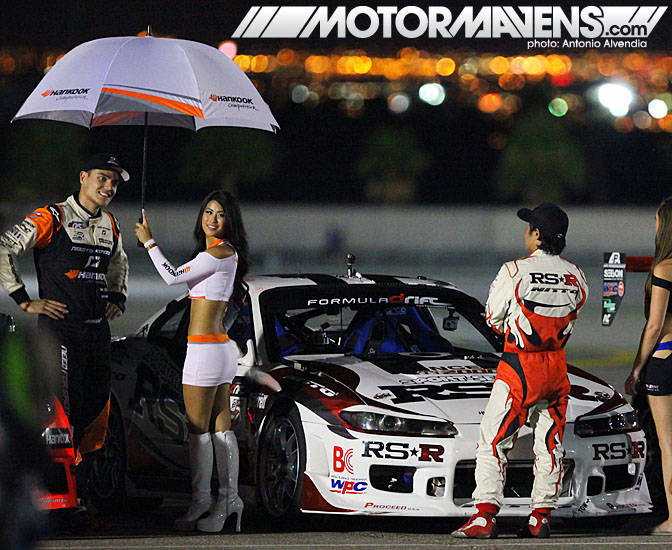 This last trip to Las Vegas for
Formula Drift
was one hell of an eventful weekend. With a new course layout and drastically changing weather, the conditions took a toll on a lot of the teams. There were lots of tire scraps and car parts littered around the track when the day was done, not to mention the plethora of tire smoke from these high horsepower monsters. The sweltering heat and the freak 45 minute rain storm made it an interesting day at the Las Vegas Motor Speedway. With extremely fast entry speeds and high speed turns, the new course layout took out many cars from the running all weekend long.
Read more...
---