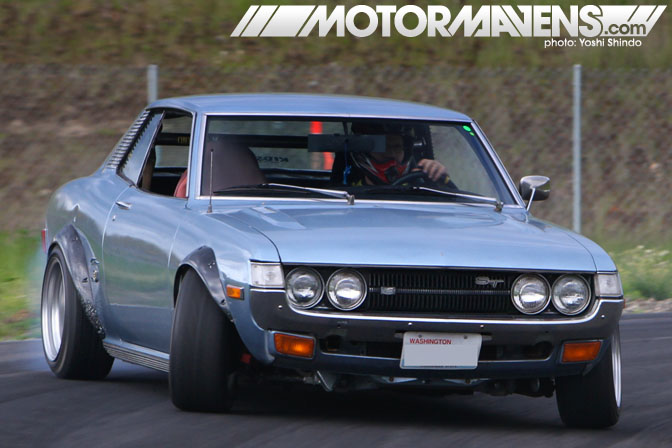 Last Saturday marked another successful event held at
Pacific Grand Prix
. It was a full event with not a spot left open on the roster for drivers - a roster which included two
Formula D
drivers who are currently in the top 10 in standings:
Justin "JTP" Pawlak
and newcomer
Walker Wilkerson
.
In addition to the great American pros in attendance, it was an international affair as well. The
Drift Union
drift team from Canada came down again to show us how to have fun with style in their textbook tandem sessions.
Large crowds of spectators arrived, filling the stands and lining the fences en masse to catch a view of the great driving presented that day.
NOS Energy Drink
and (for the first time)
Greg Young
from
Northwest Riders
clothing, set up shop to talk to people and to hand out prizes. If you missed it, don't feel too bad - here's the next best thing to being there!
Read more...
---
Drift Union's Shawn Browne and Logan Noël make a huge presence everywhere they go and you're about to find out why. Their driving and style speak for themselves, so there's no point in me trying to describe this awesome movie. With content from Canada to Southern California, this video is nothing short of amazing. Just know that if you like grassroots drifting, you will love this short film. End of story. (more…)
---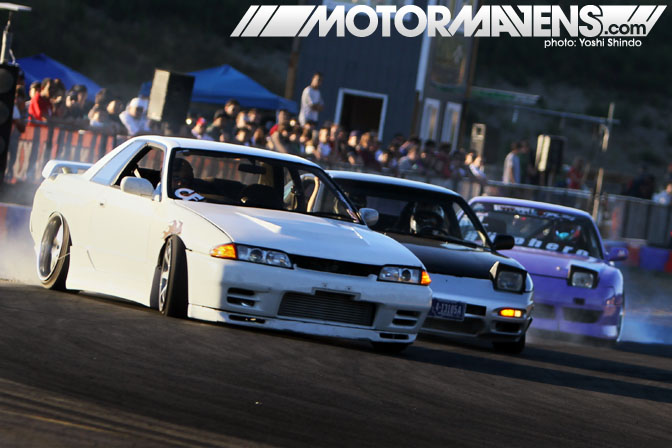 If you are at all a drift fan, you have probably watched old
Option
videos on VHS or you have seen videos on YouTube or posted around the Internet. At some point you and your friends have dropped your jaws and yelled at the screen after witnessing truly epic driving. Unreal angle, physics-defying early entries, and team tandems that looked like they were choreographed in a dance studio - all things you would scream at the top of your lungs for. Well, if you were one of the many spectators in attendance at
PGP
(
Pacific Grand Prix
), then you witnessed some of the same electrifying driving that you would expect from one of those videos from way back when.
Read more...
---