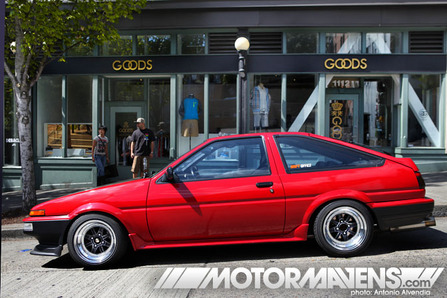 Every time I'm in Seattle, it's usually for a drift event. While traveling around the country/world may seem glamourous to some, to be completely truthful, it isn't really what most people imagine it to be. Don't get me wrong - I absolutely love traveling with friends; and when you're traveling to all the different nationwide stops of a big drifting series, it really is fun. Especially because if you have many friends in the drifting community, it's like every single city becomes a party destination. One thing that I hear pretty commonly though, is that many times people who travel for work don't get to spend much time enjoying the cities they go to. All too often, city visits consist of airport-to-hotel, then hotel-to-racetrack, then racetrack-to-hotel for a few days, then back to the airport. I didn't want my Seattle trip to be like that this time. Last year, I visited so many amazing places, but I felt like I was rushed through them by people I was traveling with, so I didn't really get to enjoy my stay like I would have if my coworkers hadn't been there.
So when all the drifting had ended at
Evergreen Speedway
, I linked up with my friends
Raymond
and Melanie and headed to Seattle for a day of relaxation and chillin in the city. One of the places we stopped was at
Goods
, a rather well known streetwear/sneaker shop in Seattle's Capitol Hill area. The funny thing though, is even when I'm not purposefully hunting for cars, sometimes the cars find their way to me anyway. Such is the case with AE86s and vintage Toyotas! No matter where I am in the world, usually if there's an AE86 or old school Toyota around, I'll accidentally find it.
Read more...
---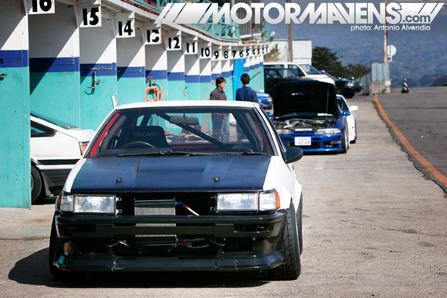 It's about 5:00am and I haven't slept yet. (I'll set this to publish later on during the day though) While the rest of us in the West Coast prepare to make the trek up to Seattle for Formula D, on the other side of the world, another big drifting event is happening...
This weekend, Ebisu Circuit is holding its Summer Drift Festival. In celebration of 8/6 Day, I just thought I'd post up some AE86 photos from my favorite place on Earth... Ebisu Circuit.
Read more...
---