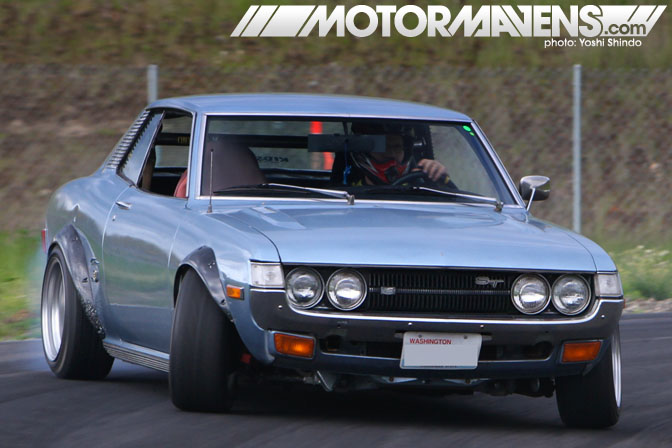 Last Saturday marked another successful event held at
Pacific Grand Prix
. It was a full event with not a spot left open on the roster for drivers - a roster which included two
Formula D
drivers who are currently in the top 10 in standings:
Justin "JTP" Pawlak
and newcomer
Walker Wilkerson
.
In addition to the great American pros in attendance, it was an international affair as well. The
Drift Union
drift team from Canada came down again to show us how to have fun with style in their textbook tandem sessions.
Large crowds of spectators arrived, filling the stands and lining the fences en masse to catch a view of the great driving presented that day.
NOS Energy Drink
and (for the first time)
Greg Young
from
Northwest Riders
clothing, set up shop to talk to people and to hand out prizes. If you missed it, don't feel too bad - here's the next best thing to being there!
Read more...
---
BIGFOOT BASH FINAL VERSION from Ryan Davis on Vimeo.
The very first Bigfoot Bash was held over this past weekend. A two day event that started with action at the Evergreen Speedway for the first day, followed by an overnight camp at Pacific Grand Prix to wake up for more drifting action the next day! Rob Primozich is the guy to thank for this awesome weekend. Because of him, everyone who attended had a great time! The drivers had tons of runs and Ray Stonehocker even brought out his tire machine to change tires. Ryan Davis made the drive from Oregon to attend this event, as well as our boys Justin Shreeve and Joe Ayala.
Ryan Davis is an up and coming videographer who has been making a big impact on the Northwest scene. After watching this video, I noticed that his style of video is far different from most videos that I see I simply had to ask him "What made you make your video the way you did?" This is what he told me:
I wanted to make this film a representation of the vibe and feel I got from each stage of the event. I have had so much fun at both of these tracks before: Formula D at Evergreen and the crazy tandem events at PGP. I knew that, whatever happened, it was going to interest people, so I edited accordingly. Justin Shreeve was singing the Tom Petty song on the ride back and that fell in so easily with the Evergreen section. The PGP portion was so high-energy and I knew Supernova by Loyale, an up-and-coming artist, was going to not only show the difference in pace, but also stick in peoples' heads leaving them wanting more.
Honestly, I think this video is one of Ryan's best yet! It's great to see different videographic visions of the same event. It's amazing to me how diverse these videographers' artistic perspectives can be. Great job Ryan!
::Yoshi Shindo
---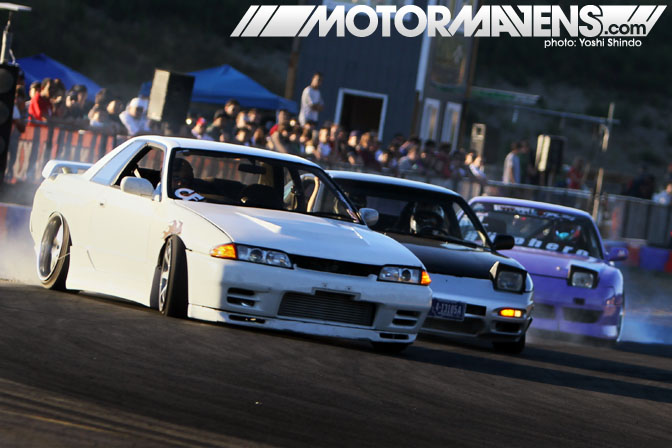 If you are at all a drift fan, you have probably watched old
Option
videos on VHS or you have seen videos on YouTube or posted around the Internet. At some point you and your friends have dropped your jaws and yelled at the screen after witnessing truly epic driving. Unreal angle, physics-defying early entries, and team tandems that looked like they were choreographed in a dance studio - all things you would scream at the top of your lungs for. Well, if you were one of the many spectators in attendance at
PGP
(
Pacific Grand Prix
), then you witnessed some of the same electrifying driving that you would expect from one of those videos from way back when.
Read more...
---