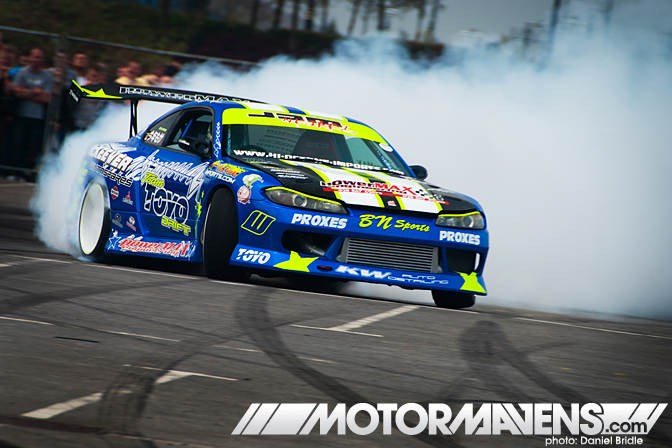 The
JDM Allstars Professional Drift Series
has become famous for raising the bar for UK drift events year after year, and the start of the 2010 championship was no different. Once again JDM Allstars rocked up to an all new location, this time the city of
Manchester
, a place that usually makes me think of Football, the band Oasis, and excitable accents that I can't understand.
Like Wembley and Newcastle before, the track would be a street based circuit in one of the overflow car parks outside the
Trafford Centre
, a shopping centre that looks like a cross between the inside of the Titanic, Ancient Rome and a giant US mall! When I arrived on Friday, I was blown away by the scale of the track and surrounding area. I had a feeling, with all the hype and build up, that the empty space I was looking at would be packed over the weekend!
Saturday morning came and it was looking like my feelings would be proven right. With the track ready, the crowds pouring in, and a whole heap of new cars, practice got under way. So here's a few photos from day one of a truly awesome drift event...
Read more...
---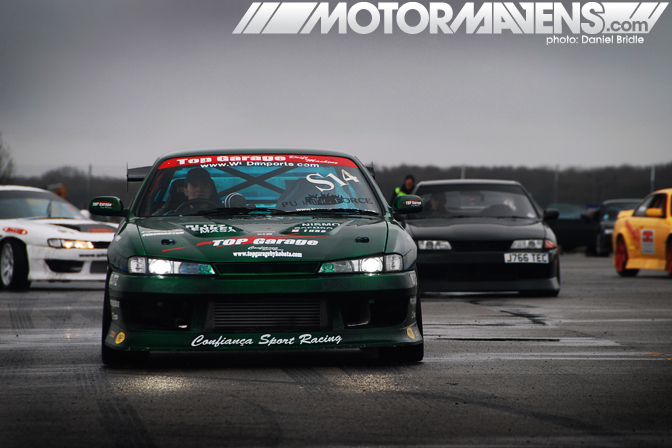 I think I can safely say it feels like the 2010 drift season has started, albeit in a typically British fashion, with plenty of rain and cups of tea.
While fellow
MotorMavens
crew members
Antonio Alvendia
and
Edward Uche
were out baking in the Californian sunshine at the
XDC
event in
Irwindale
, I was getting soaked to my skin in
Northamptonshire
,
England
, at the home of British Motorsport,
Silverstone Circuit.
Here,
JDM Allstars
were holding an invitation-only driver search day to give the selected drivers a shot at gaining a provisional entry to compete in this year's series. Also, with only 26 days to go until
JDM Allstars
takes over
Manchester City
for Round 1, it gave some of the current competitors in the series a chance to give their updated and freshly built cars a good shakedown!
Silverstone
has been a home for UK drifting since the early days.
The OPT Drift Club
used to hold practice days there and some of the old
UK D1
rounds were also held there. It was even the stage for the D1GP Exhibition Rounds (one in October 2005 and the other in 2006) when the Japanese came over to show us what it was all about - pushing our drivers to become even better. Since then it's been home to various drift championships such as the
European Drift Championship (EDC)
and the defunct,
D1GB
. Back in 2009, it was JDM Allstars' turn and there they hosted the final round of the series on the famous GP Circuit. This year
Silverstone
will play host to the final round yet again and it will be bigger and even better. I'm seriously looking forward to it - just as long as it's not raining!
Anyway, on to the Driver Search...
Read more...
---