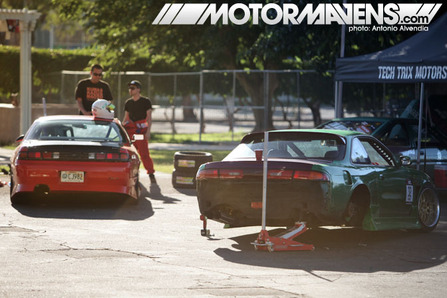 Continuing our photographic coverage of the Megan Racing Drift Competition in San Bernardino on 4th of July weekend...
Read more...
---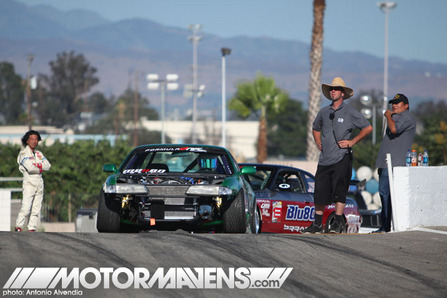 Independence Day weekend was certainly a busy for those of us in Southern California. There were so many parties and car events to go to, it was really difficult choosing what to do this weekend. While many of my other friends spent the 4th of July having BBQs or enjoying the cool breeze in Huntington Beach,
Drift Day
organizer
Naoki Kobayashi
talked my friends and I into making the long, long trek out to the National Orange Show (NOS) Center in San Bernardino, CA for the
Megan Racing Drift Competition
.
You don't have to say it; we know what you're thinking.
Megan Racing
? Yes, we're talking about
THAT
Megan Racing. Working with Naoki from Drift Day, Megan Racing has decided to show its support of grassroots drifters, by throwing a fully catered drifting competition (thanks for the tacos, Megan Racing!), complete with a
two thousand dollar purse
for the winners. (
Although, we didn't stick around til the end, so we weren't sure if they actually gave out money to the winners, or just a really expensive handbag.
) Either way, we think it's great that a company with products catering to the grassroots drifting community would actually
give back
to the grassroots drifting community by putting together an event like this!
Read more...
---