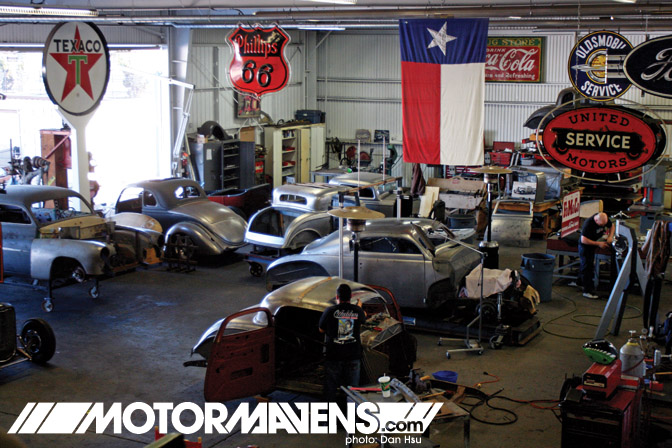 Earlier this week we stopped by
Walden Speed Shop
to observe what makes these world-class metalcrafters tick. Greeting us at the entrance were a beautiful
'27 T-Bucket
with a
Buick Nailhead 425
and a partially built
'36 Ford
smuggling an
L92
crate motor between its bulging fenders. A gorgeous collection of vintage gas station signs hung like tapestries of automotive art signaled good things in store.
Read more...
---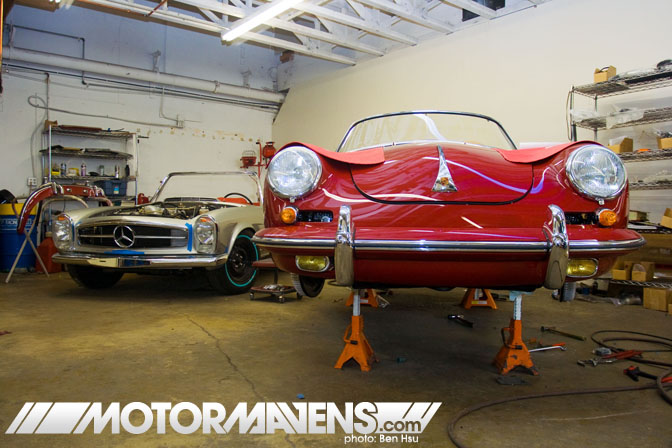 I was up in Seattle earlier this year and took the opportunity to stop by
Racecraft
, one of the northwest's premier vintage race shops. When I arrived, the men behind the operation were wrenching hard on a pair of
BMW 2002
track bandits, each worth over six figures. But founder
Jim Froula
and his partner
Terry Forland
are not only immensely skilled at making 30-year-old cars go fast, they also don helmet and glove to get behind the wheel of their own old school race cars.
Read more...
---