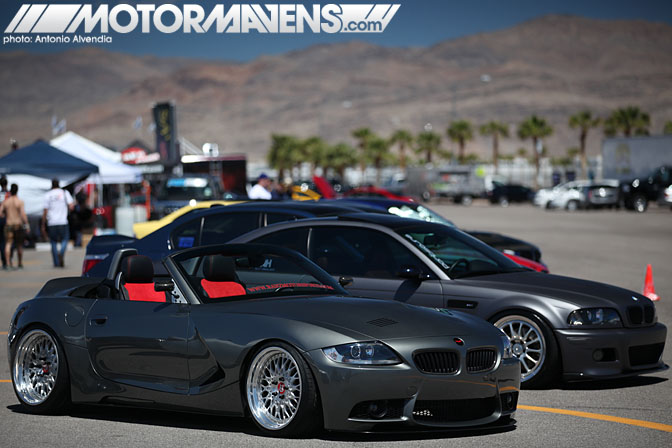 Whether you own a
BMW
or not, it's
really tough to not be blown away
by the sheer number of high quality cars that made it to
MFest VI
in Las Vegas. Even though we didn't even get an ounce of sleep the night before, the caravan, event, and parties were so fun that we had no problem going nonstop throughout the weekend!
MFest weekend started off with the epic,
world record setting caravan up
from Barstow CA and ended with an equally
epic pool party at the Tao Beach Club in Las Vegas
.
MFest Chris
and his team could not have been any more hospitable or welcoming - nor could the weekend have been more mind blowing. No wonder we have TONS of photos!
Read more...
---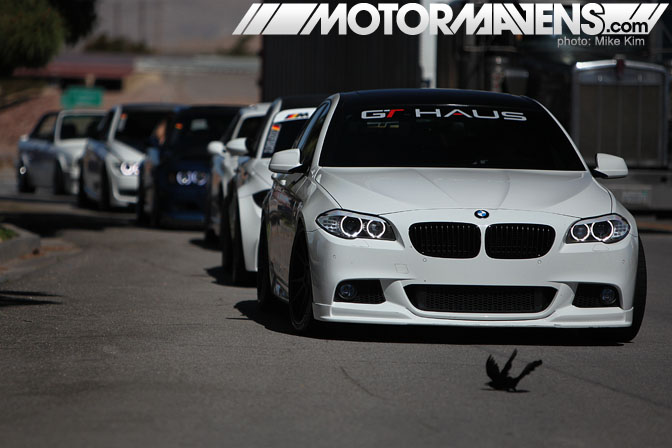 Reporting live from Sin City, the 2012
MFest
is already underway... and it's getting HECTIC over here! MFest is much more than a BMW meet. MFest is much more than a BMW car show, and it's definitely more than a run-of-the-mill track day. What started out as a meeting of BMW M-cars has turned into an entire takeover of the Las Vegas Strip, with hundreds and hundreds of cars mobbing the freeways to Vegas in a huge caravan, averaging roughly 100mph (although, honestly, I saw some people that had to be going MUCH faster than 120 because of the speed at which they passed us on the 15 North!).
While there were plenty of M-powered caravans (we're talking multiple M cars, not Dodge Caravans with M engines) driving from other states, we drove along with the Southern California group, and it was super fun!!! While everyone else is out pre-partying it up at Lavo inside
The Palazzo
, we're sitting in our suite next door at
The Venetian
uploading pictures into the new gallery we made, which contains
Images From MFest 2012
.
Now our readers can see what the MFest experience is like, whether they're with us in Vegas, or chillin out at home. Enjoy the images, and if you're here at MFest with us, please upload YOUR own photos into the shared gallery linked above, so everyone can see your MFest photos too!
Read more...
---