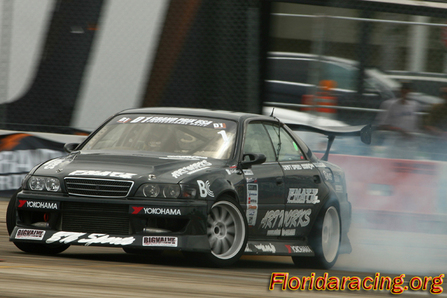 Since we didn't have time (or money) to go to the
D1 Grand Prix
event at
Gulfstream Park
in
Miami FL
last weekend, we asked all our photographer friends if they were going, in hopes that we would get to see their photos. Well, we struck out. None of our close friends were going, even the ones that lived right there in Florida. Everyone seemed to have other plans that weekend - what's wrong with you guys?
Thankfully, with the help of our friend Google, we were able to find images posted on a forum by one of the guys from
Floridaracing.org
. (We've seen some of these guys at the track before - whenever we see them at the track, we see them with multiple Canon DSLR bodies and some huge Canon lenses.) We were searching the internet for photos for a few days, and the ones found on
Floridaracing.org
's album seem to be the best photos we've found from D1 Miami thus far. Props, guys!
Read more...
---