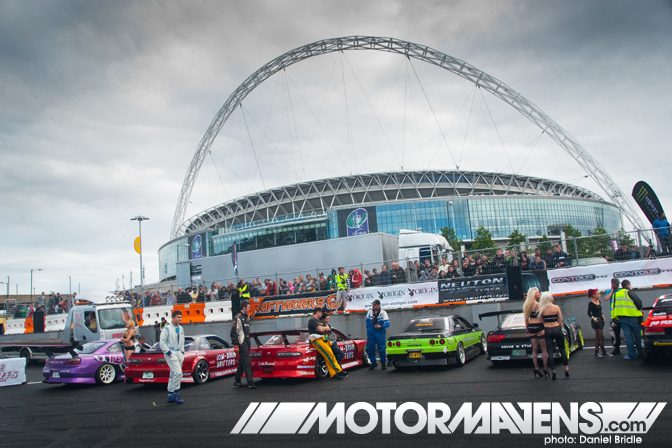 Things have been pretty hectic lately for the
MotorMavens
crew and myself. With work responsibilities as well as travelling around shooting, I haven't had much time to sit down and write this properly. What's crazy is it's only been a little over a week since
Wembley
and I've already been to
Silverstone
for the final round of
JDM Allstars
!
I don't like to do things by halves and I couldn't leave you readers hanging on just one feature. So, while I work on the photos from
Silverstone
, here are the highlights of what happened on day two of
JDM Allstars
at
Wembley Stadium
.
Read more...
---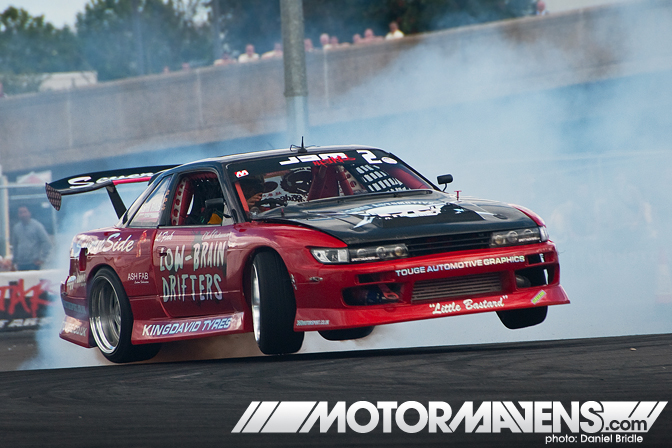 For the third year in a row
JDM Allstars
returned once again to the city of London in what can only be described as the landmark event of the series -
Wembley Stadium
. For reasons I'm not quite sure about, this years round was dubbed "THE BIG SMOKE." But over the weekend it became a very fitting title. In fact as I sit here writing this I'm still coughing and finding the remains of many deceased Federal, Nexen, Kuhmo, Neuton, and whatever other tyre brand you can think of, in my ears and nose.
Wembley is THE event to go to in the
JDM Allstars calendar. Drifters from all over Europe and even outside of Europe flock to Wembley to step up to the plate and show their talents in the competition. So bright and early (way too early) Saturday morning, I headed down into London to check out what was going on.
Usually I like to hang around the pits for a while to chat with drivers and friends, but with briefings to attend to and with the large amount of drivers competing, practice had to get underway pretty sharpish and I didn't want to miss out on any of the action. So I made a move out to the track and started shooting. So here are some photos from practice and qualifying!
Read more...
---