It's official. Team Yellow is the most awesome grassroots team there is. With at least eight running/driving/drifting/awesome cars at any one time, drivers from all over Scandinavia, and several tracks to lay down ridiculous amounts of smoke, these guys get sh!t done. They've got an SR powered AE86, and all their other cars are 2JZ powered. There's never a dull moment with Team Yellow. Huge thanks to Lars and Dag Harlem for inviting Joe and I over multiple times and even allowing us to drive their 1JZ MarkII. We heart Team Yellow.


(more…)
---
As many of you may already know, Joe Ayala and I recently traveled to Rudskogen Norway for the Gatebil Festival, thanks to our friends at Team Yellow out of Rakkestad. As mentioned in previous posts, Team Yellow is a rad bunch of dudes with awesome taste in cars. These two videos are our gifts to them for the most exciting week of our lives. (more…)
---
If you've been tuning in to MotorMavens lately, you'll know that Joe Ayala and I recently returned from a trip to Norway to cover the three day Gatebil Festival in Rudskogen. Thanks to Team Yellow Drift and Racing, we were able to shoot virtually nonstop action as well as live comfortably in between drifting spectacles. We enjoyed local cuisine, local people, and most importantly – local race cars. Joe and I saw an endless number of home built drift and grip machines, ranging from 100-1000hp strong. No vehicle is turned away at Gatebil. (more…)
---
---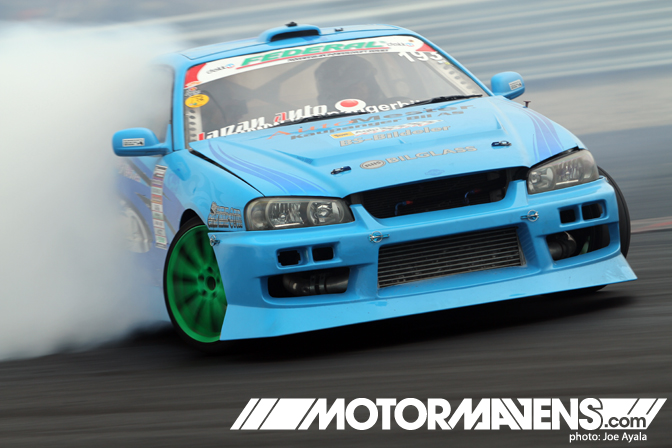 Some 40,000-50,000 people come to the 3 day Gatebil Festival every single year. This year, they debuted a brand new, freshly paved track, extending it nearly twice as long as what it used to be.
Read more...
---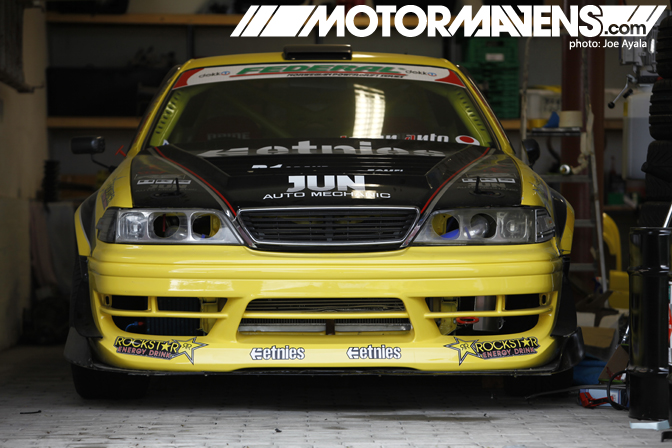 As some of you may know, Justin Shreeve and I have been brought out to Norway by brothers Lars and Dag Harlem of
Team Yellow
to cover the
Gatebil Festival
held from July 8-10. Justin and I got a chance to come by the shop and meet some of the team and their machines!
The Garage is actually inside of an barn in the middle of a farm! It was really cool driving through fields of wheat for about half a mile until we came up to a red barn house perfectly placed on the beautiful hills of Norways countryside!.
Read more...
---