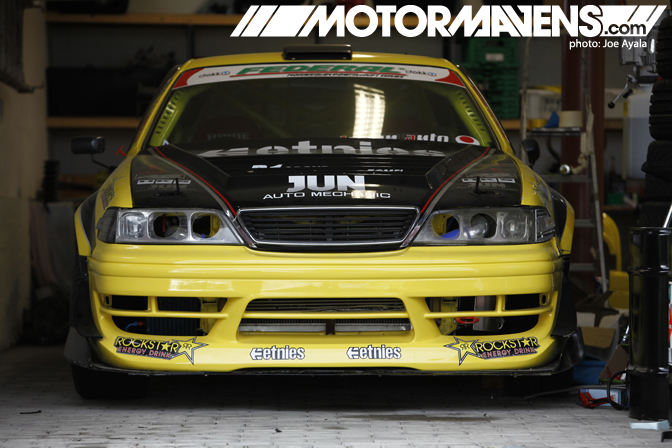 As some of you may know, Justin Shreeve and I have been brought out to Norway by brothers Lars and Dag Harlem of Team Yellow to cover the Gatebil Festival held from July 8-10. Justin and I got a chance to come by the shop and meet some of the team and their machines!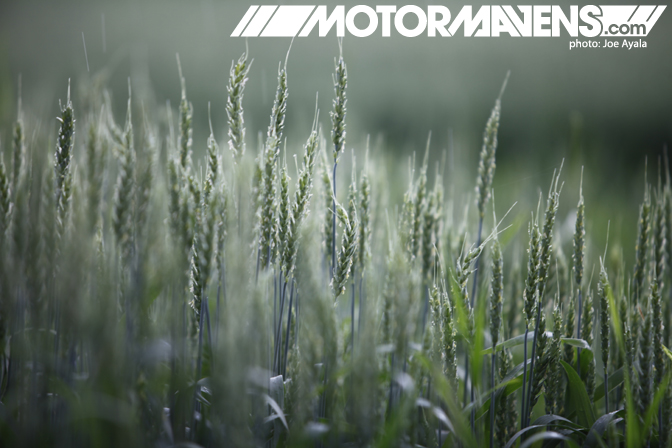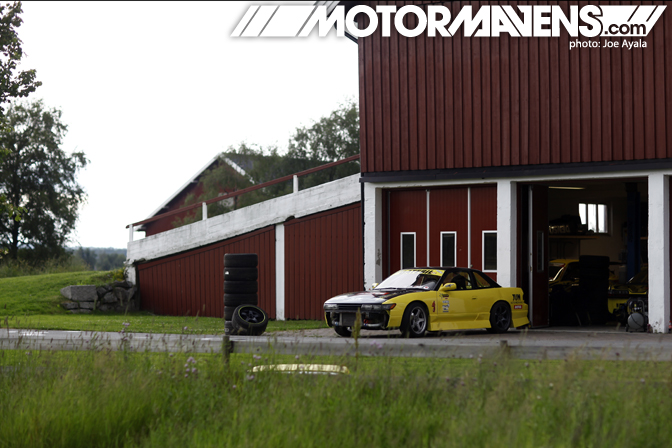 The Garage is actually inside of a barn in the middle of a farm! It was really cool driving through fields of wheat for about half a mile until we came up to a red barn house perfectly placed on the beautiful hills of Norways countryside!.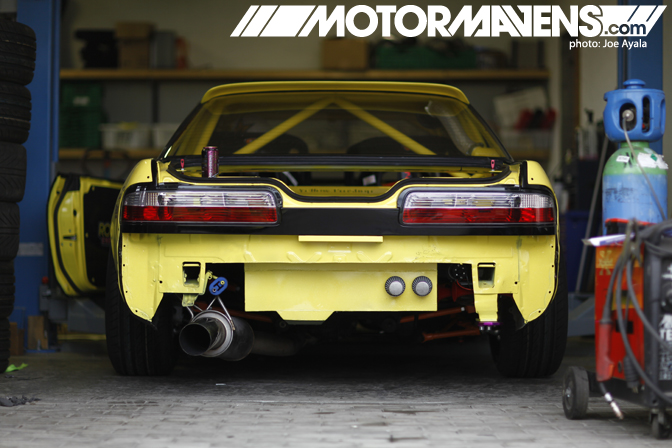 This onevia here belongs to Karl-Martin. I've been told this car has not yet seen a track. As of late, Karl has been hustling to get everything ready before the weekend. "It's been a very long 14 days," Karl says. Fitted with D-Max bumpers, fenders, roof and trunk spoilers, this car is easily one of my favorites out here.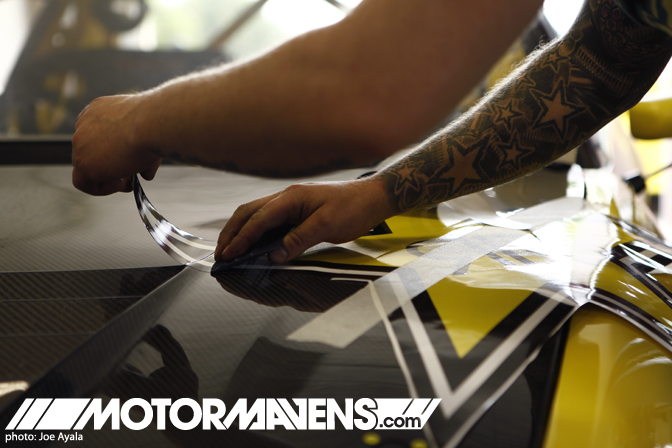 Part of getting the cars ready for the weekend would be laying down stickers of the ever-generous RockStar sponsors of Team Yellow.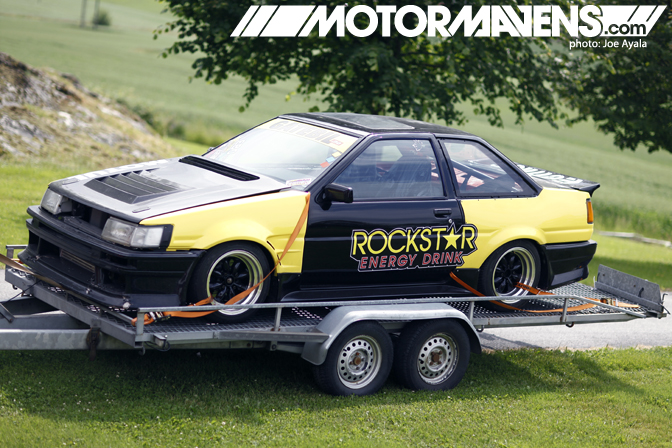 After a while, Yellow teammate Fredrik Gustaven showed up with his SR20det powered Toyota Corolla.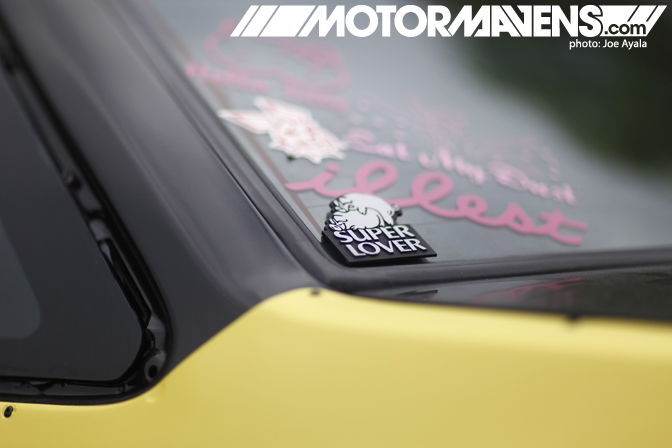 He was pretty excited to show us his "SuperLover" Badge. He says he was cleaning out the garage of some muscle car enthusiasts when he found it. He couldn't just throw it away, so he slapped it right onto his Corolla.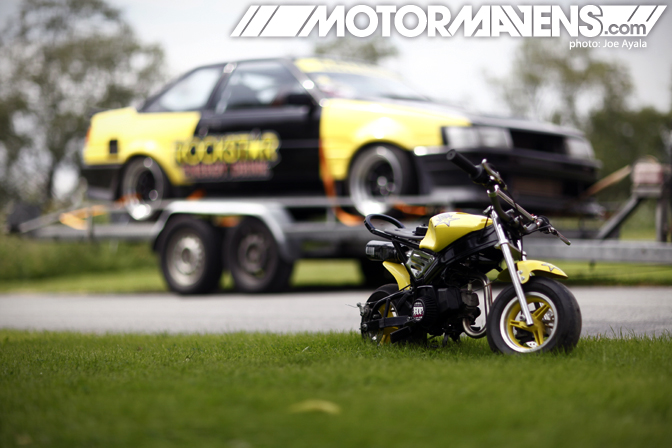 Amongst 500hp drift machines, Team Yellow has a pretty sweet little pit bike!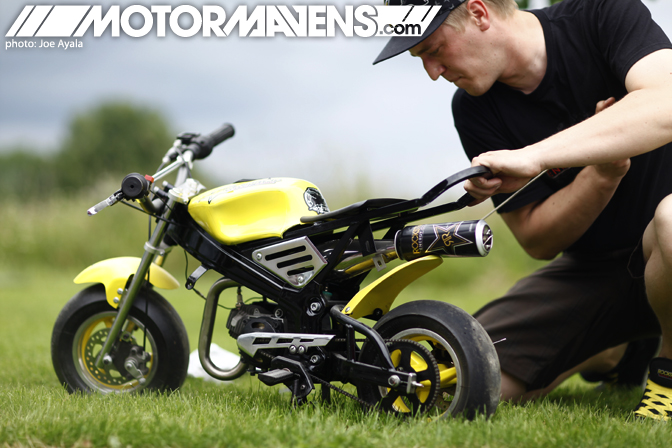 Having not been started for over a year, and with gas just sitting in it for all that time; it was a little cranky when we tried to get it started. Fredrick was pretty set on waking it from its slumber.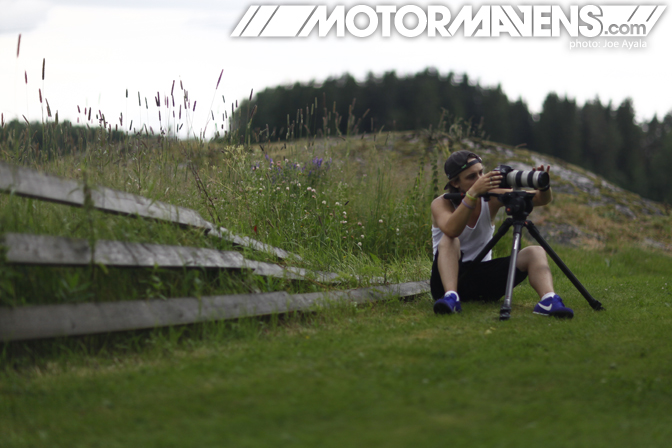 Working in such a beautiful setting was such a great pleasure! On one end, you have the green lush farmlands of Norway…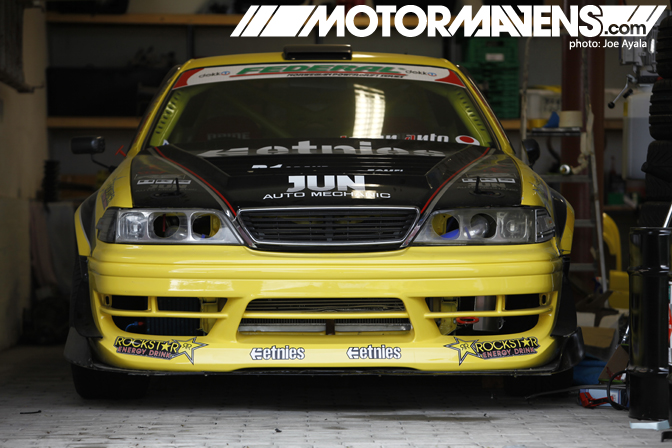 …and on the other, you have this wonderful Toyota Mark II! Being 520whp and full BN kitted, Justin and I instantly fell in love with it!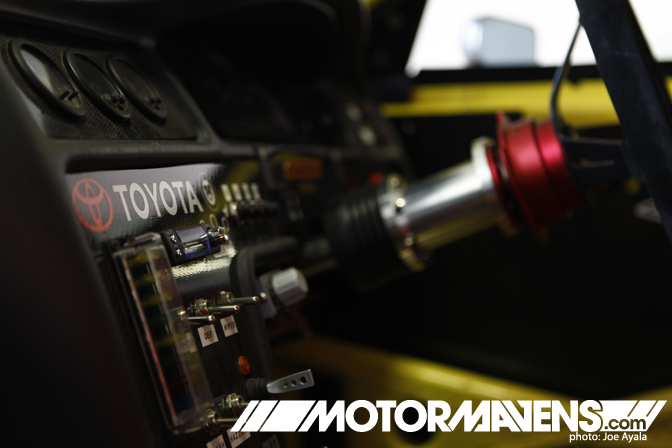 Lars says that your car must have over 500whp if you want to be noticed, otherwise, you're invisible.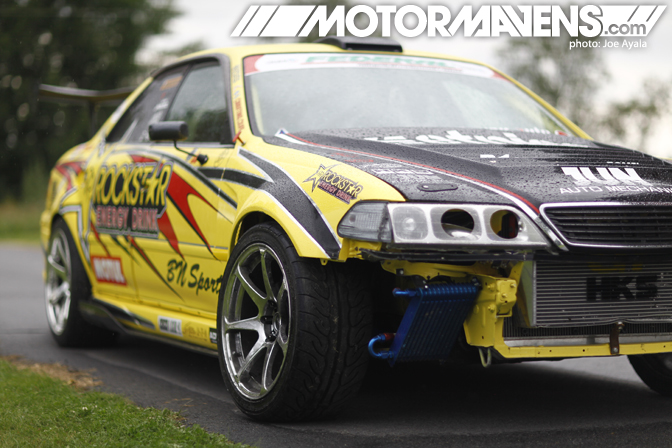 From the ground up, this car was build by Dag, and it was his first Pro-Level car.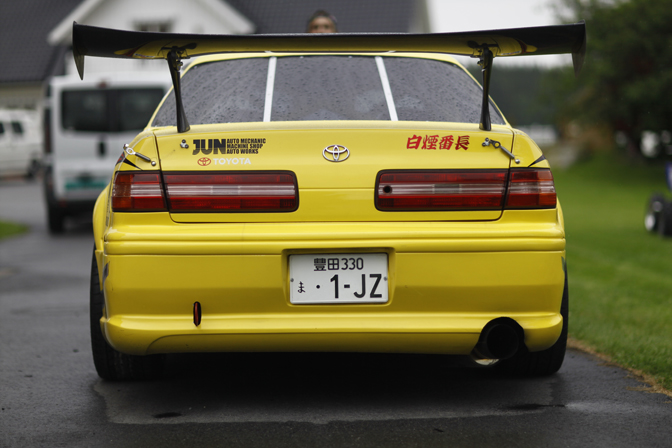 No matter what angle I shot the Mark II from, I seemed to always find Justin's envious eyes locked on it!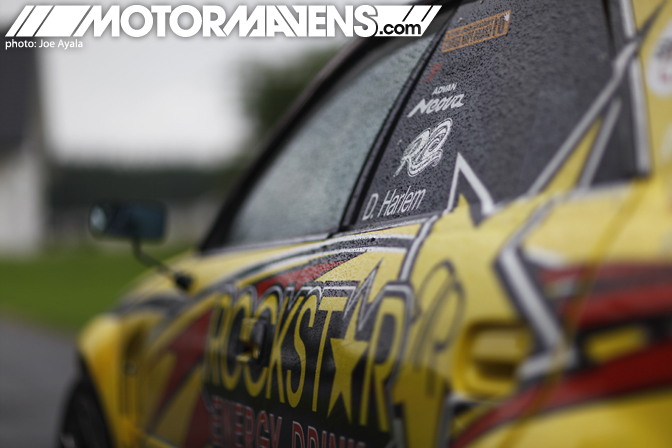 Although this car is built and owned by Dag, he will not be driving it out at Gatebil. I hear a special guest driver from out of the country will be piloting her. We'll find out more about that later. 😉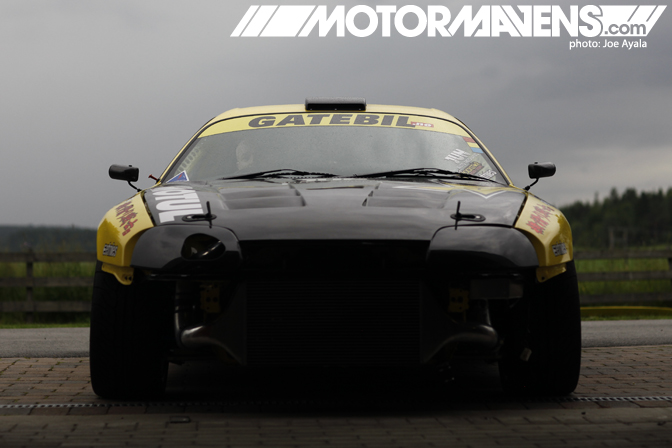 Instead of the Mark II, Dag will be driving his 800whp Toyota Supra!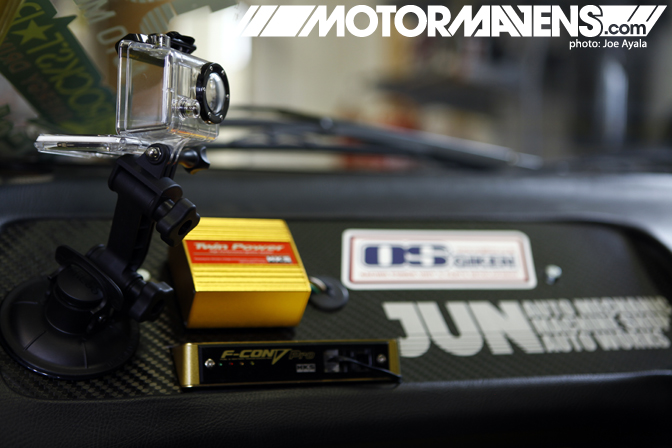 All the necessities are set up right on the passenger side dash.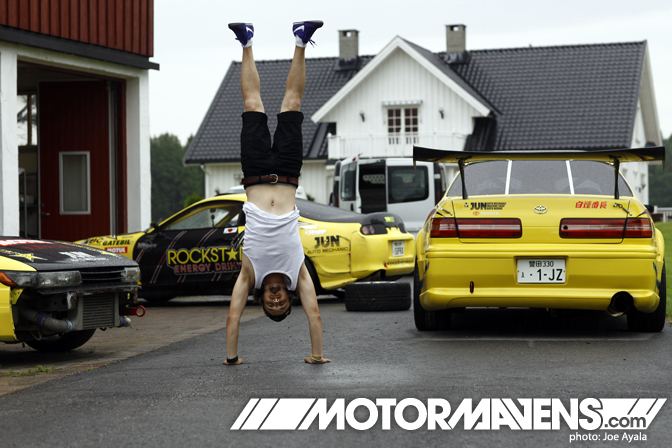 I asked Justin what he thought about all these cars, Norway, and our trip in general. He simply turned around and displayed the Tandem of Die seal of approval!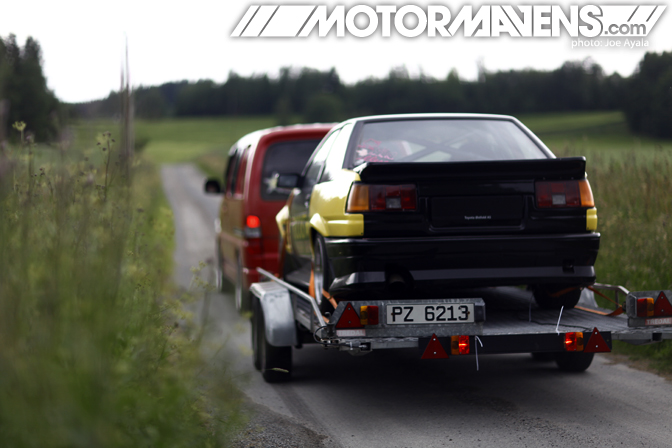 Everyone left yesterday with their thoughts set on the happenings of today. I can tell you now, not a soul left the track today who wasn't completely blown away. More coverage coming soon.
:: Joe Ayala
"Tandem of Die"
---