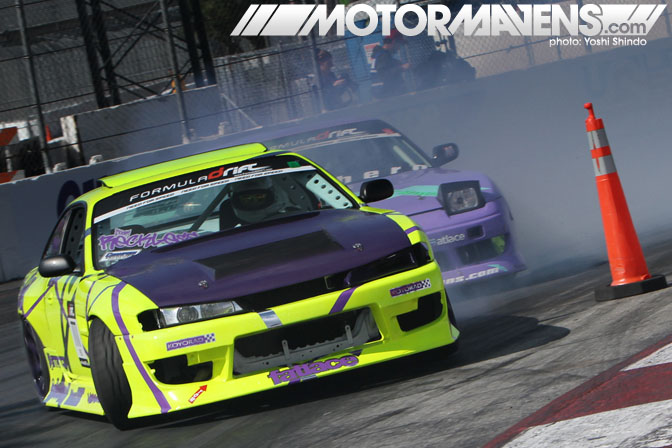 Okay... you've waited long enough! I've been sick the past few days so it's been rough, but I've finally managed to go through thousands of photos that we shot at
Formula Drift
's 2011 season opener on the
Streets of Long Beach
. I know everyone wants to see the photos, so without further delay, let's begin! Through the lenses of the
MotorMavens sharpshooters
, this is the Formula Drift Long Beach experience, Part Two!
Read more...
---
---
As many of you know, those of us in the Los Angeles area had a Christmas get together this past Saturday night at
The Corner Bar in Burbank CA
. On behalf of our entire group of friends who threw the party (
Schikane Clothing, Driftwell Footwork Essentials, Tokyo Drive Productions
and
The Motor Mavens Crew
), we'd like to express our deepest thanks to all of those who came out to chill with us, and those who couldn't make it, but were there with us in spirit.
Big thanks also to those who showed support of the party by donating gifts for the raffle (in no particular order) - Mishimoto, Eneos Oil, DSPORT Magazine, Buddy Club USA, HKS, Hankook Tires, Jack Daniels, and Jagermeister.
I'm just going to post some of the pics from our party on the site. To view more photos,
Add the Motor Mavens Crew
as a friend on Facebook
, and you can see more photos and view the tags and whatnot in case you want to be a stalker and randomly add girls that you don't know. (Go for it, haha)
Read more...
---