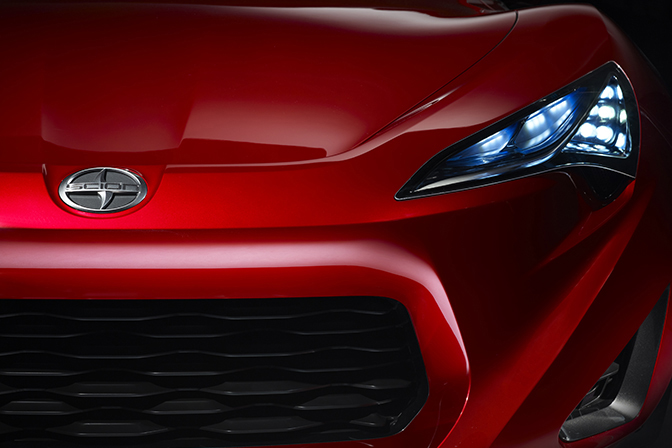 Today at the New York Auto Show, Scion unveiled their FR-S Concept. Harking back to Toyota's days of small and affordable sports cars, the FR-S is powered by a flat-four, 2.0 liter boxer engine that powers the rear wheels. Not only do they keep with the tradition of everyone's favorite front engine/rear wheel drive configuration, but they are also offering a six-speed manual transmission as well as a limited slip differential. And for those of you who swear you are Formula 1 drivers, you can have the flappy paddles that come along with the six-speed automatic. With all of this "go", Scion didn't forget about "show." The FR-S flaunts a pretty aggressive stance and sharp lines.
Read more...
---
Porsche has been at the forefront of hybrid technology development since long before any other car makers, which is why Porsche's unveiling of the
GT3R Hybrid
racecar at the
Geneva Auto Show
this past month (along with its announcement of the car's participation in the
24H Nurburgring
race this May) came as no surprise to me.
While researching this new GT3R Hybrid, I stumbled upon some interesting facts. For example, this isn't the first time that Porsche has toyed with "green" technology. Over a hundred years ago, Porsche's founder (
Ferdinand Porsche
), began his automotive career by making electric hubs that were later put into the wheels of horse carriages. In 1900, Porsche unveiled his hub motor design at the World's Fair in Paris. Most people thought at the time that an electric driven carriage would be an epic fail. (But they didn't say it in those exact words, LOL) Little did they know that what Mr. Porsche was doing would become a precursor to another "green" technology in a century or so.
Read more...
---