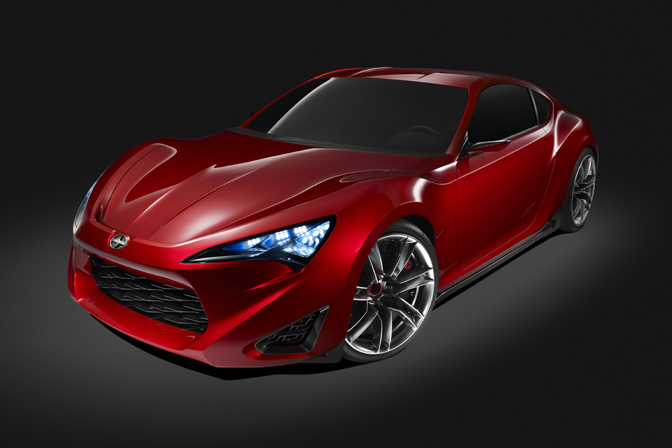 Today at the New York Auto Show, Scion unveiled their FR-S Concept.  Harking back to Toyota's days of small and affordable sports cars, the FR-S is powered by a flat-four, 2.0 liter boxer engine that powers the rear wheels.  Not only do they keep with the tradition of everyone's favorite front engine/rear wheel drive configuration, but they are also offering a six-speed manual transmission as well as a limited slip differential.  And for those of you who swear you are Formula 1 drivers, you can have the flappy paddles that come along with the six-speed automatic.  With all of this "go", Scion didn't forget about "show."  The FR-S flaunts a pretty aggressive stance and sharp lines to go with it's sporty demeanor.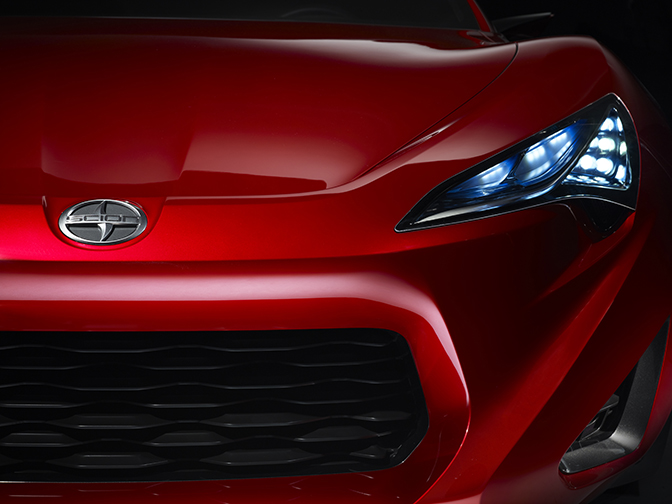 Starting up front, the wide mouth,  angular headlights, and multiple openings tell you right away that this has come a long way from the look of the hachiroku (AE86).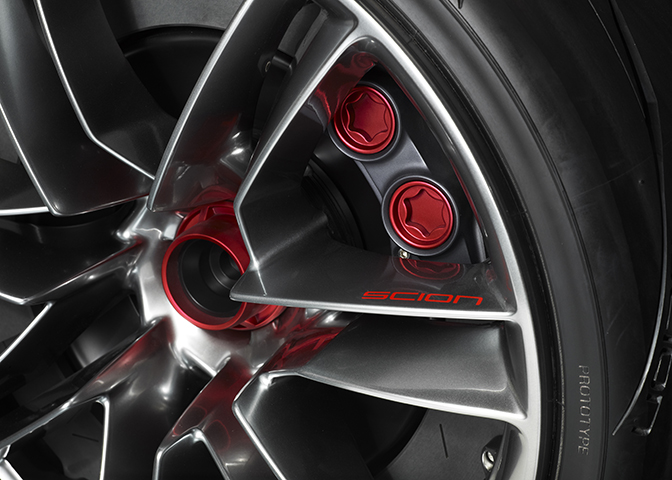 While I'm sure 20 inch wheels and 18 inch brake disks are a concept-only feature, these are good signs that the engineers at Toyota are keeping their minds on performance and not trying to fool you with only fancy styling.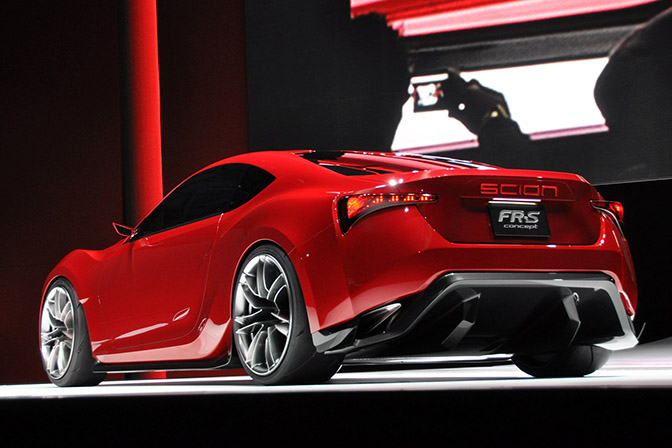 Balance is also a high priority in the design of the FR-S.  The profile is reminiscent of the legendary Toyota 2000GT and the short wheelbase will be ideal for jumping around corners on those spirited drives on the weekend. (Photo: Autoblog)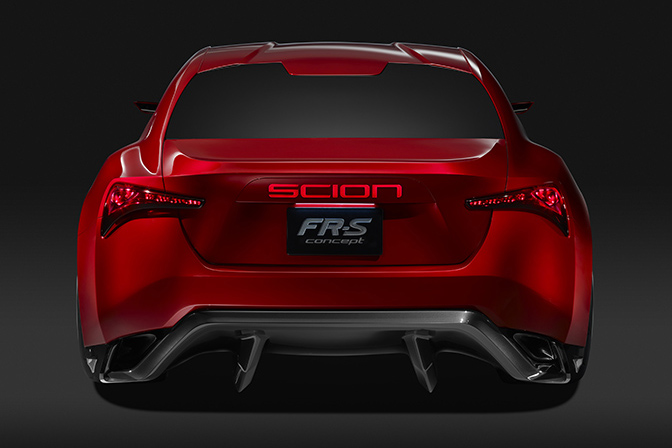 LED lights are all over this car.  Starting up front with the headlights, the trend continues in the rear with the Lexus LFA inspired tail lights and even the light-up SCION insignia in the middle of the trunk.  That's pretty cool!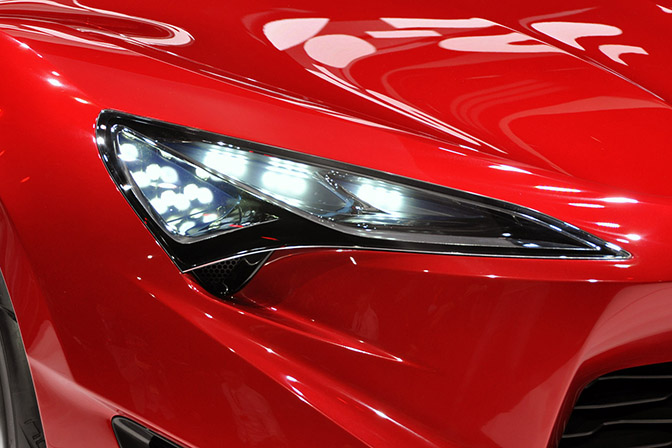 The inlet just under the headlight is pretty interesting.  I wonder if they will keep it for production and give it some purpose or scrap it for costs to keep this affordable. (Photo: Autoblog)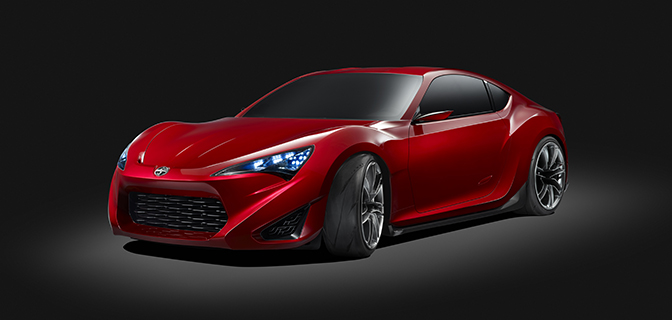 In this shot, you can see just how aggressive this thing sits, the front and rear fenders both have extremely sharp lines and make the car look like it's moving even when it's parked.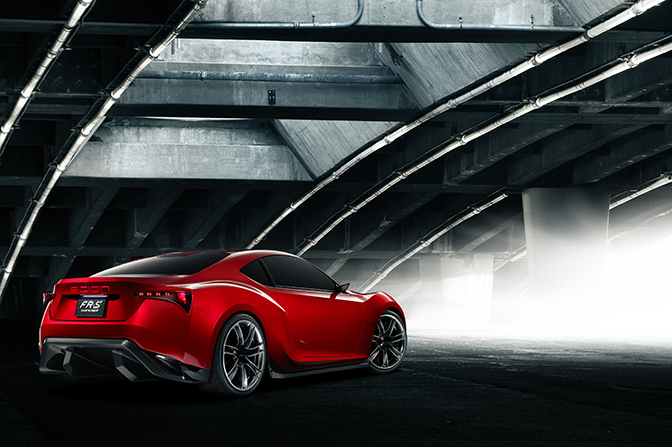 By the look of things, this concept seems to be very promising.  Sticking to the tried and true formula for the classic sports car, Scion is looking to add a whole new dimension to their brand with the FR-S.  I know I'm looking forward to it.  What do you think?
:: Jonathan McWhorter
---