---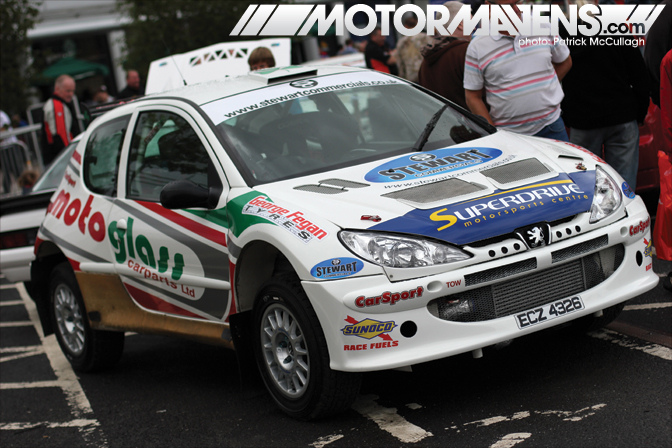 ReallyMeanSounds.com
(or
RMS
) is a local motoring forum here in
Northern Ireland
. The site was set up by
Andy Cooper
many moons ago to showcase ICE installations but, as the popularity of the forum grew, it became one of most popular motoring forums in Ireland. I have been a member since late
2006
when I was losing heart with my rallying exploits and RMS was just the fix I needed.
The site and its members have been very good to me in the last few years. I have made many great friends and have had very special times going to car shows and meet-ups. Now, in its tenth year,
Graham Curry
, who is the RMS resident photographer and a good friend of mine, decided that the milestone should be marked with a Birthday show. So, after months of planning, we found ourselves at
Junction 1
in
Antrim
- where all sorts of fun ensued!
Read more...
---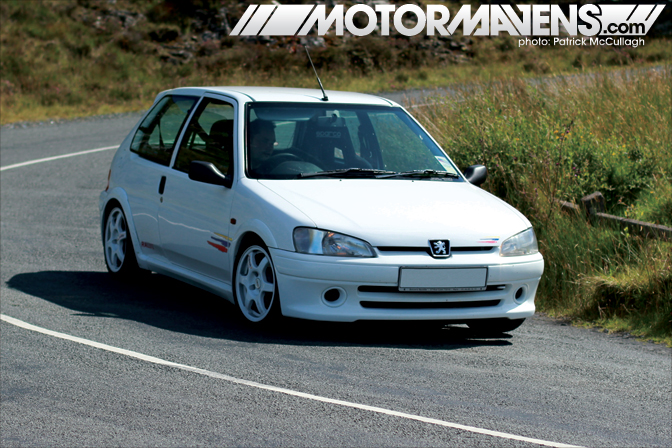 Here on MotorMavens, you guys often get to see cars and events through the lenses of our photographers. The cars are the stars. However, this time, I think I would like to show you more of the location where much of this motorsports history happens. This time I would like to feature a place, or maybe show you features of a place, that has its own race pedigree.
Ireland
has many good points and many bad points. Over the past few years, the one thing that stands out as a major flaw of this fine island is its inability to provide its islanders with a weather system that 1) they can predict successfully and 2) actually obeys the seasons. When it's summer, let it be sunny and warm and, when it's winter, let it be dark and cold. Here in Ireland, you can never plan for any outdoor activity with any sense of certainty. This is the country that can have any season on any given day of the year and, my friends, that is only a slight exaggeration on my part. However, there is a huge plus to living here, from a "driver's" point-of-view. There is an abundance of mesmerizing roads that snake, dip and jump their way through the lush green countryside. So, I thought you MotorMavens readers might like to come see Ireland through the eyes of a rally enthusiast.
Read more...
---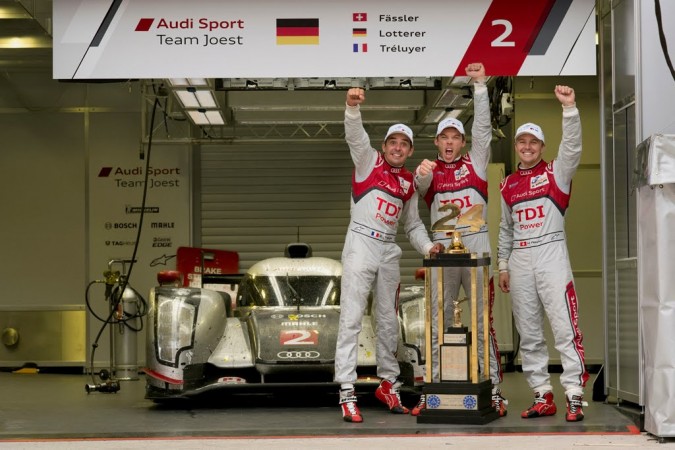 The 2011 24 Hours of Le Mans was filled with despair, heartache, and extreme difficulty yet, despite the obstacles, Audi drivers Andre Lotterer, Marcel Fassler and Benoit Treluyer drove the #2 car (an Audi R18 TDI) to the checkered flag this past Sunday. Audi overcame two spectacular crashes and held off a charging Peugeot to win the 24 Hours of Le Mans, giving the German car maker its 10th title at the renowned Circuit de la Sarthe track. Audi currently holds second place for the most titles at Le Mans behind Porsche which has 16 wins. Ferrari takes bronze with nine victories. (more…)
---
Keeping with my current obsession with Group B rally and looking to keep a pattern going, I present to you a compilation video of various Group B cars, and more importantly, the glorious sounds they make. While there are always going to be cars that make wonderful noises that make you feel all tingly inside, you'll be hard pressed to find anything that is as aurally pleasing as the likes of an Audi Quattro hammering on the rev-limiter. Everything about Group B was absolutely mythic. The speed, the power, the sound, the driving conditions (whether that be the weather itself or the audacity of the crowds). One might even think that the Gods themselves took on the sport, which would explain the talent behind the wheel. But that's enough rambling from me. Sit back, turn up the volume, and enjoy! (more…)
---
An amazing tribute to an amazing motorsport. I cannot stop watching this video. I can't even begin to fathom the amount of footage that went into this… and could it be edited any better? This video and it's soundtrack just feel like a match made in heaven. I hope you all enjoy this as much as I did. Hats off to 'Miika' for creating this gem.
:: Andy Sapp
---