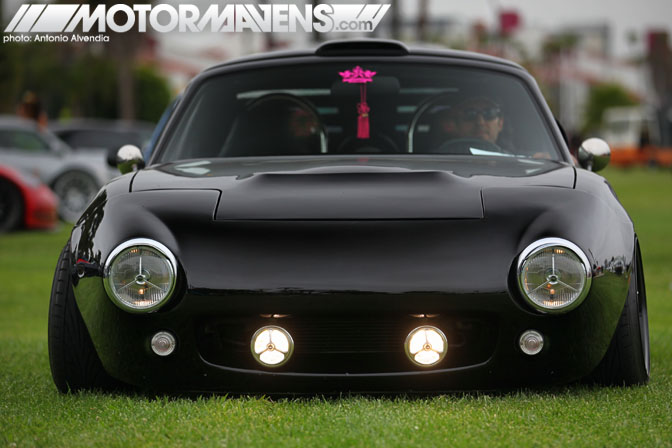 Long Beach is quickly becoming one of my favorite venues for automotive events. This weekend, our friends from
Weksos Industries
made the trek down to Los Angeles to hold yet another
Wekfest
event in Southern Cali. Even though the event is pronounced "weak-fest" and their company name is pronounced "weak sauce," the turnout was anything but weak. Lowlife car owners from all over California and Nevada scraped their oilpans all the way to the Queen Mary to show off their first class wheel fitment.
Read more...
---
When I think of
Mooneyes
and their
Annual Christmas Party
at Irwindale, I normally think of hot rods - rat rods, traditionals, kustoms, roadsters... things of that sort. However, as I was trudging along the Irwindale Speedway parking lot with soaking wet jeans (and even worse... wet socks. Grossss!) from the torrential downpour that Mother Nature subjected us to... I noticed this small grouping of Volkswagens, and immediately began making my way toward them.
These Vee Dubs had their own sense of style. The color and rust spots on this blue Deluxe VW bus reminded me of the
Volkswagen Single Cab from Miami that we featured just a few months ago
when we started this site. I'm admittedly not a maven of VW knowledge, but I do have a strong opinion on what I think is stylish and what's not.
Read more...
---