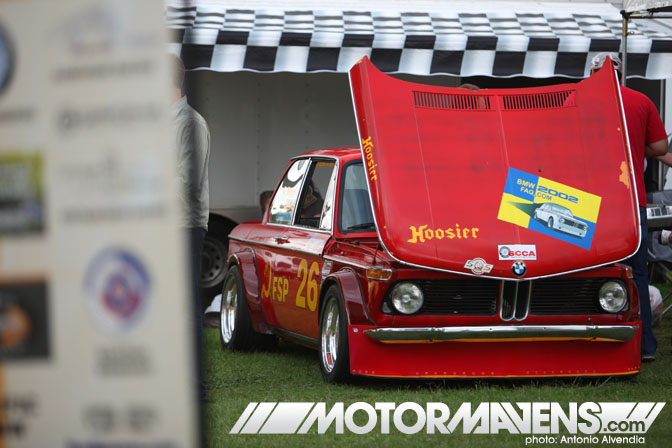 For several weeks preceding our first
Mass Appeal
car show at Irwindale Speedway, the entire MotorMavens Crew made it a point to be out at an automotive event every single day, promoting nonstop and scouting cars for the show. With the help of friends, we discovered a lot of events and meets that we wouldn't have heard of normally. One such event was the
So Cal Vintage BMW Festival
in Van Nuys, CA - we were tipped off about this event from a friend of the MotorMavens named
Jim Comeau
from
NBC Television
! (Thanks Jim!)
Just like the Mooneyes Christmas Party, this was going to be another event where we would feel like fish out of water. Even though we appreciate the hell out of vintage BMWs, we honestly don't know a whole lot about them because most of us grew up around Japanese cars. Minor details like that wouldn't stop us from admiring the gorgeous cars in attendance though!
Read more...
---
Wheel Mavens, where you at?! This past weekend, I drove down to Rotiform in Orange County CA to drop off my wheels to be refinished. I've been steadily working on the newest MotorMavens Project Car, Project BMW E39 Touring, in attempt to step out of my " vintage Japanese car shell" and learn a bit more about European cars, and connect with the community as well. I've been learning a lot about BMWs lately (like how BMW power window regulators are not your friends), and have been enjoying the process.
I had to get my wheels rebored out to fit my E39′s larger center bore, as the factory BMW CB is normally 72.56… and my E39′s factory CB is 74.1mm. Thanks a lot E39 designers at BMW! WTH.
Anyway, in order to fit my new 19×9 and 19×10 wheels on my 5 series BM double, I had to rebore them out. However, when I was dropping off the wheels, my eye was caught on a couple sets of these super aggressive, concave face, super fat lip Ronal Racing wheels. Needless to say, I was JOCKING them!
Enough typing… just watch the video. If you're a wheel guy like I am, you'll be drooling all over your keyboard…
:: Antonio Alvendia
---