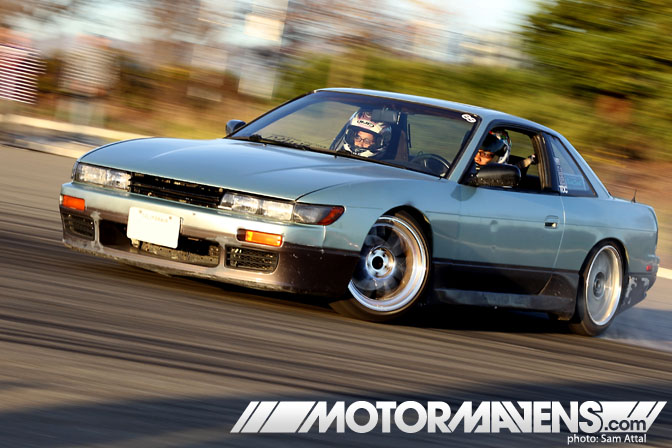 A couple of weeks ago, I shed some light on the
Comrades FC3S Truckasaurus RX7
from
Fatlace WordUp!
, a drift and gymkhana session in held once a month in Santa Clara, CA. The event is only open to 15 drivers and members of the media - no spectators are allowed. It is the closest thing we have to
Drift Day
in the Bay Area and is centered on providing a safe venue for those who wish to better their skills in a safe environment.
Read more...
---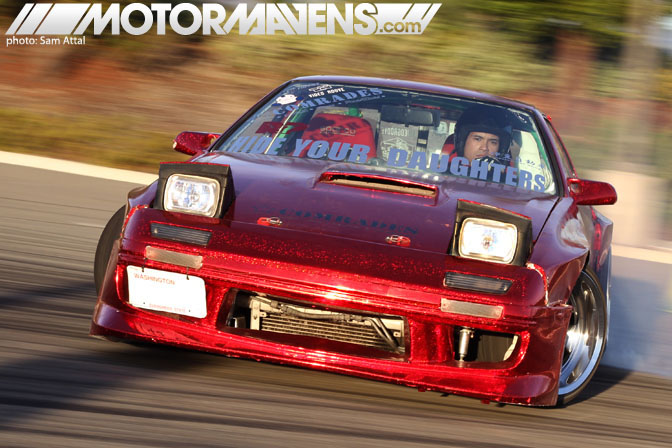 Not too long ago I attended
Fatlace WordUp
, a monthly drift practice session in Santa Clara, CA that is only open to drivers and media. While most of the cars in attendance consisted of your average beat-up S13s and AE86s, one machine in particular caught my eye. This loud, sparkly red, slammed 1987 RX7 pickup truck conversion was the center of attention as it attacked corners with massive angle. The car, or truck, belongs to
Earl Smith
of the
Comrades Crew
from Washington. He recently moved down to California and this was the first time I saw the project at an event so let's check it out...
Read more...
---