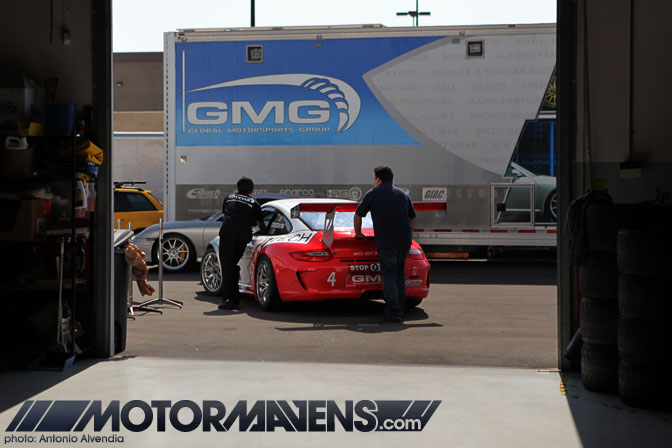 This past weekend, there were far too many events to cover, but I decided to make a quick stopover at the
Global Motorsports Group (GMG)
open house event. Antonio Alvendia, Edward Uche and I made the trek out to Santa Ana, California to check out some of the race-spec Porsches as well as the other customer cars that made it out on Saturday.
For you MotorMavens readers out there who aren't familiar with GMG (a Porsche tuning company), here's a little info. Founded in 2001 by
James Sofronas
and
Fabryce Kutyba
, GMG quickly rose up in the ranks as a premier tuning facility through racing in the
SCCA World Challenge GT Series
and
ALMS
race series. The guys were able to draw on their extensive racing background (with knowledge gained through painstaking R&D) to bring racing performance to their customers' street cars. GMG's primary focus is Porsches, but their shop doesn't shy away from Ferraris, Audis and Volkswagens - they cater to all German/Italian automobiles.
Read more...
---