---
Ode to Salt – Speed Week 2010 from Josh Clason on Vimeo.
In the attempt to spread Salt Fever to all Motor Mavens, we bring this short video shot by Josh Clason from Salt Lake City, UT.  This was his first visit to the Bonneville Salt Flats.  That in itself, once you watch the video, and then hit repeat, will blow you away.
The scenes he captured, together with the music excerpts by Pablo Neruda, Ode to Salt makes for the perfect combination, like sodium and chloride.  Josh tells us that he's heading back for more in October; he's officially hooked.  We're happy to report that Josh is also a Motor Mavens reader and real car guy, with a Honda S2000 daily driver and a BMW 2002 project car that's getting ever so close to completion! (more…)
---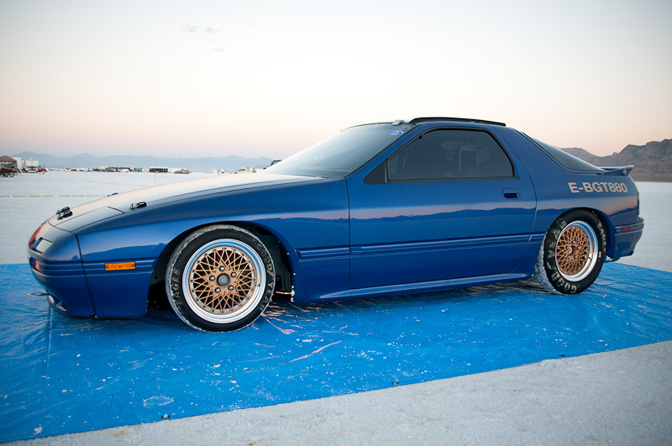 Speed Week 2010
, run by the
Southern California Timing Association (SCTA)
at the
Bonneville Salt Flats
has come and gone. It's more than a week later and I've still got Salt on my Suby (and my brain). For reals, I washed out more white stuff from under my bugeye WRX today. The Salt gets EVERYWHERE! I love it! Salt Fevaaaaaaa!
As I was snapping pics...photos (this is MotorMavens, these are photos!) of the activities, I was thinking about what I wanted to share with you guys on MotorMavens.com. There are TONS of things going on at the Bonneville Salt Flats! There were over 500 vehicle pre-entries at Speed Week 2010 - plus over 100 hot rods roaming the salt! Amazing! My hope is that I give you a flavor for what you'll experience WHEN (not if) you guys and gals attend your first Speed Week.
Read more...
---