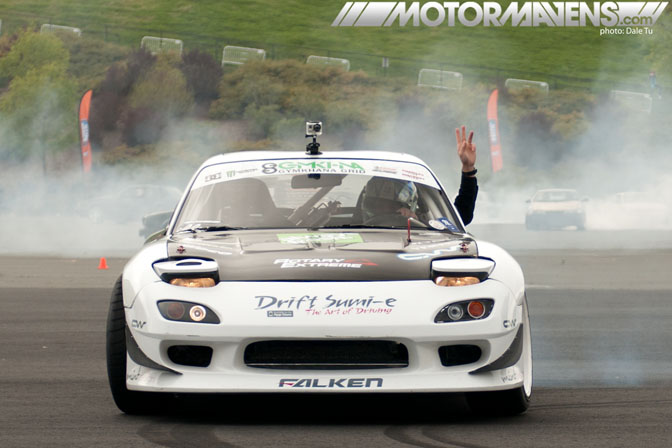 On Tuesday, March 21st, 2012, Sonoma Drift attempted to break the world record for the most donuts at one time. The event started off with everyone warming up by drifting on Infineon Raceway's famous Turn 11, which is also used in NASCAR and IndyCar racing.
Read more...
---
It's official. Team Yellow is the most awesome grassroots team there is. With at least eight running/driving/drifting/awesome cars at any one time, drivers from all over Scandinavia, and several tracks to lay down ridiculous amounts of smoke, these guys get sh!t done. They've got an SR powered AE86, and all their other cars are 2JZ powered. There's never a dull moment with Team Yellow. Huge thanks to Lars and Dag Harlem for inviting Joe and I over multiple times and even allowing us to drive their 1JZ MarkII. We heart Team Yellow.


(more…)
---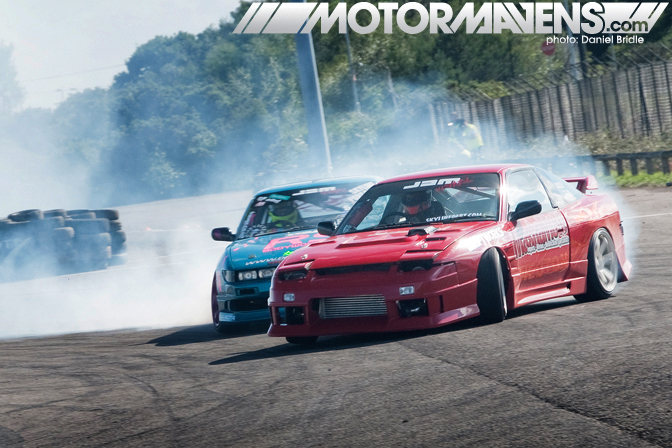 Sunday morning came quickly and, even though I hate waking up early, the pre-drift event excitement on my mind was enough to make me drag myself out of bed. I arrived at the track and headed over to the new paddock where everyone was setting up. The weather had taken a turn for the worse compared to the previous day's roasting hot sun. The wind had picked up a lot. So much, in fact, that it was blowing tents into the air and whatever else wasn't nailed to the ground. A quick glance up at the sky confirmed that the weather wouldn't be getting any better...But I wasn't about to go home because of a little bad weather and neither was anyone else! Bad weather is what we do best here in the UK so, either way, we were gonna make this an awesome event!
Read more...
---