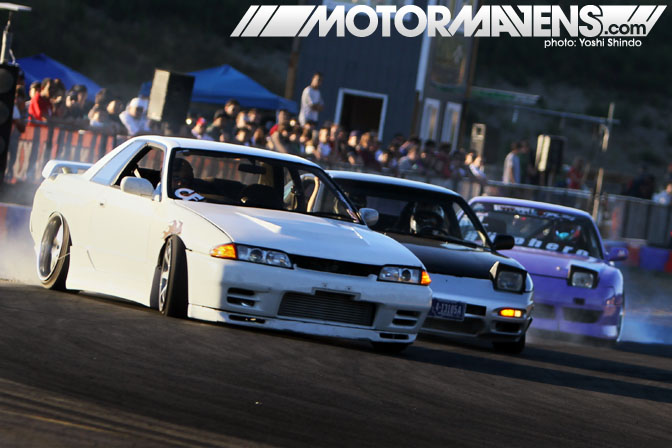 If you are at all a drift fan, you have probably watched old
Option
videos on VHS or you have seen videos on YouTube or posted around the Internet. At some point you and your friends have dropped your jaws and yelled at the screen after witnessing truly epic driving. Unreal angle, physics-defying early entries, and team tandems that looked like they were choreographed in a dance studio - all things you would scream at the top of your lungs for. Well, if you were one of the many spectators in attendance at
PGP
(
Pacific Grand Prix
), then you witnessed some of the same electrifying driving that you would expect from one of those videos from way back when.
Read more...
---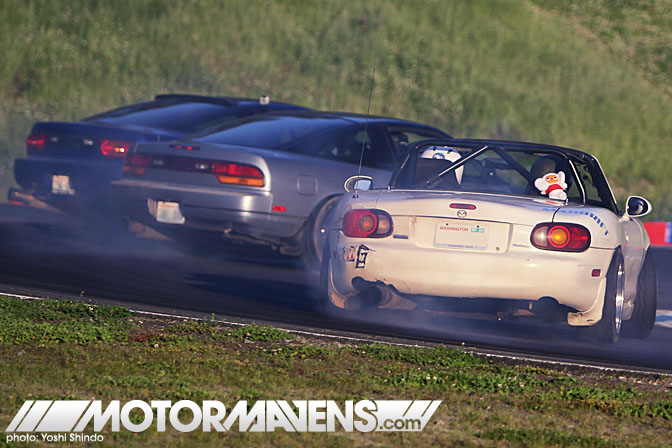 Around this time every year, school is finishing, with the stress from class and tests ready to be let out. For some, it marks a changing point; a time to move on, ready to take on the world... or off to the next phase of school after the summer.
Luckily for us, it was
Rob Primo
's graduation day on Saturday June 12th, because after several years of school, graduating with an MBA from
Western Washington University
, he went out with a bang, holding the second drift event at
Pacific Grand Prix
, inviting about 26 of his drifting friends and even more spectators. I couldn't think of a better way than
drifting
to celebrate and let loose after learning things like how magnets and rainbows work!
Read more...
---