Drift Union's Shawn Browne and Logan Noël make a huge presence everywhere they go and you're about to find out why. Their driving and style speak for themselves, so there's no point in me trying to describe this awesome movie. With content from Canada to Southern California, this video is nothing short of amazing. Just know that if you like grassroots drifting, you will love this short film. End of story. (more…)
---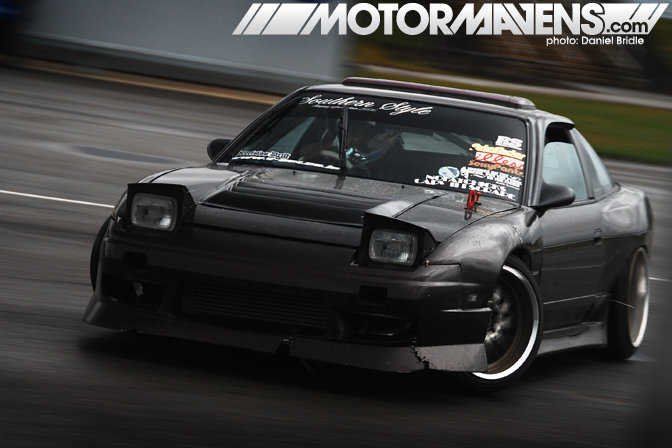 You may remember my last feature about the
JDM Allstars Driver Search at Silverstone
a few weeks back. Well, I failed to mention that I had a pretty interesting journey up to Silverstone, and since I was heading up with
Southern Style
, a group of people who own some of the dopest grassroots drift cars on the UK streets, I thought it would be rude not to show you MotorMavens readers some of the photos I took and tell you about what happened on the way!
Read more...
---
off seasons from Drift Alliance on Vimeo.
This awesome video gives a glimpse at what life is like for Formula Drift driver, Ryan Tuerck's life may be like in the off-season. I really dig the way this was shot, and the fact that it really looks like it was done in one take. Hats off to Andy Laputka, and the DA camp for a job well done!
:: Andy Sapp
---
Will Roegge just posted up a short edit he made from his visit to Chicago with our friends Risky Devil. I know street drifting is supposed to be bad (mmmkay)… but there is something about slammed out drift cars doing their thing against a raw urban cityscape that just warms my heart.
Take a look.
:: Andy Sapp
---
So I was talking to my homie Tim from T2 Films on Facebook, and he linked me to this video from LAST NIGHT. Screw the soundtrack… listen to the pure SOUND of street drifting!
Raw and uncut, this footage of AJ from Risky Devil reminds me of the Japanese underground street drifting footage that my Japanese friends would send me on VHS tapes… this was like 10 years ago…
Respect, Chicago! Now THIS is dope.
:: Antonio Alvendia
---