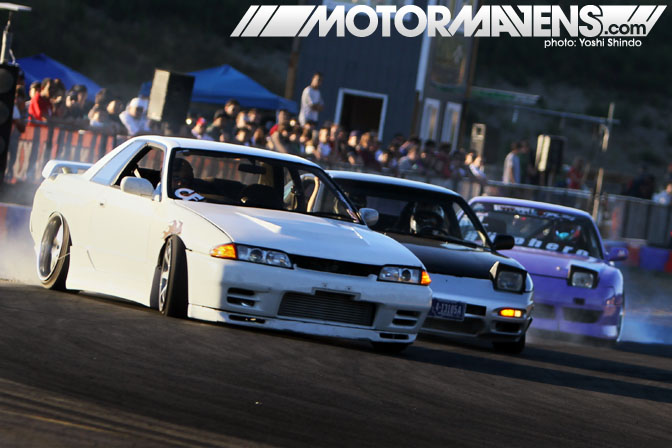 If you are at all a drift fan, you have probably watched old
Option
videos on VHS or you have seen videos on YouTube or posted around the Internet. At some point you and your friends have dropped your jaws and yelled at the screen after witnessing truly epic driving. Unreal angle, physics-defying early entries, and team tandems that looked like they were choreographed in a dance studio - all things you would scream at the top of your lungs for. Well, if you were one of the many spectators in attendance at
PGP
(
Pacific Grand Prix
), then you witnessed some of the same electrifying driving that you would expect from one of those videos from way back when.
Read more...
---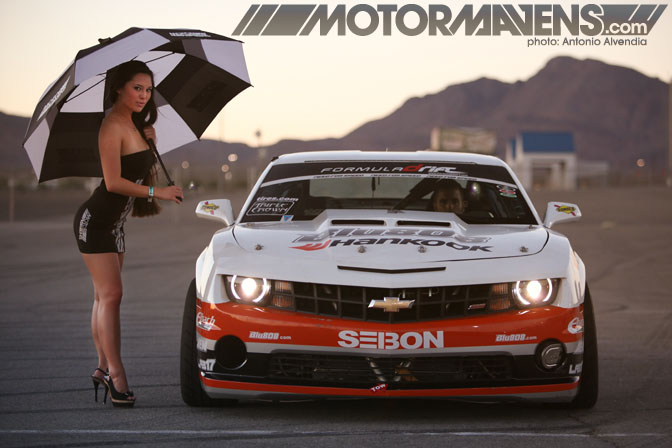 When it comes to Formula D Las Vegas, what can I say that hasn't been already mentioned? It was hot. Damn hot. Too hot to be outside without air conditioning. I don't understand how Las Vegas locals can handle the incredible heat over there, but they say they're just used to it now. Getting used to it is one thing... but I wonder if they
like it
though?
Just like the gypsy camps in the days of old, this year's Las Vegas round of Formula Drift brought thieves out of the woodwork. I was really surprised to find out that former Formula D judge (and current Tanaka Racing Corvette driver)
Alex Pfeiffer
's helmet was stolen. I suppose someone was a fan of Alex's Hawaiian print helmet, which had the traditional Hawaiian plumeria flowers painted on one side. The only question I have about that is...
Okay, thieves. Now that you have Alex's helmet, what the hell are you going to do with it?
Read more...
---