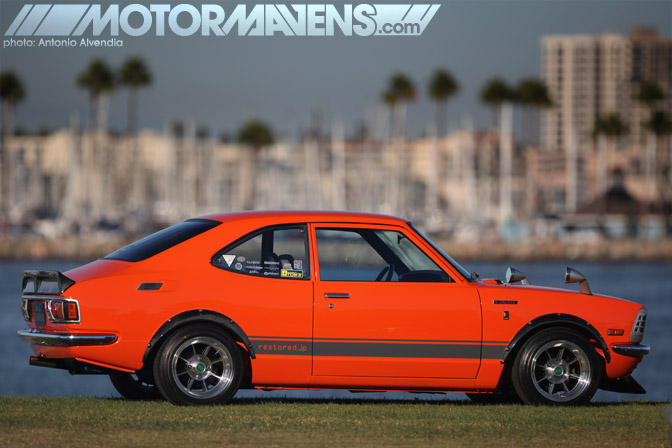 Every year, one of my favorite events to attend in Southern California is the annual
Japanese Classic Car Show
in Long Beach.
JCCS
is like a big reunion of old school friends, surrounded by the finest pre-1990s vehicles made in Japan. The water surrounding the iconic Queen Mary cruise ship and the Downtown Long Beach skyline is a perfect backdrop for Skylines, 510s, Zs, Celicas, Corollas, Starlets, Land Cruisers, RX7s, RX3s, Civics and all sorts of other interesting Japanese old school cars!
Read more...
---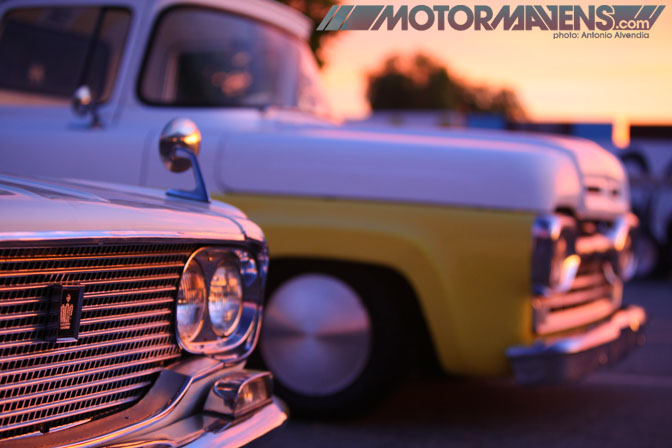 One of my favorite Southern California-based automotive events to attend every year is definitely the
Mooneyes Christmas Party
at Irwindale. Most of the people in my demographic only think of drifting when they hear about Irwindale Speedway, but in fact, the track is a pretty versatile venue that attracts all sorts of automotive walks of life.
Last weekend, the MotorMavens Crew traveled to Irwindale to hold our first-ever
MotorMavens Mass Appeal Car Show
and the
Ken Block Gymkhana Grid Invitational
. During Mass Appeal and the Ken Block Invitational, Irwindale was filled with a mixture of professional drivers, action sports athletes, and owners of modified streetcars. This weekend's festivities at Mooneyes were very different. Several of the people in attendance at Mooneyes were of
roughly
the same age as most of the drifting/gymkhana fans, but the cars, culture, and people that the Mooneyes Christmas Party attracted definitely were of a different style altogether.
I'll be the first to admit that I don't know as much about traditional hot rods and lead sleds as I'd like to, so I'll keep my captions very short, so I don't embarrass myself too much!
Read more...
---