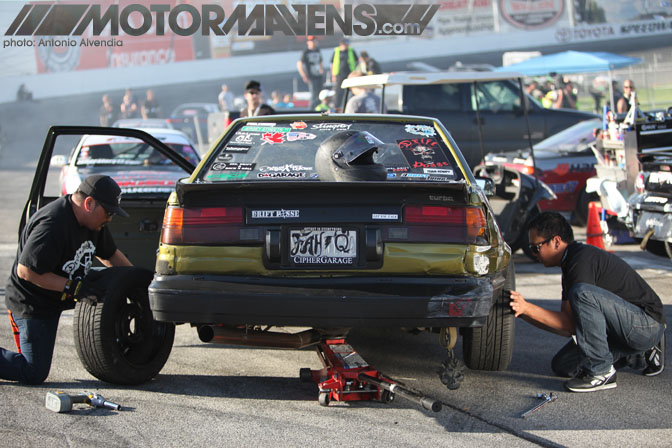 Formula Drift
at Long Beach is just around the corner. Yes, it is already April again. As the
MotorMavens Crew
gets ready for another season of tire smoking excitement, we wanted to take a look back on the 2010 season and recap the big moments as well as showcase some of the shots that didn't make it into some of the posts.
Read more...
---
Due to the slowing of DVD sales and my incessant need to share my work with the world, I present to you my Formula Drift 2010 Recap video. With footage of every FD stop I made last year, including Long Beach, Atlanta, Evergreen, Las Vegas, and Irwindale. This video represents my first year as a full-time drifting videographer and exemplifies my feelings of the sport in general. There is so much drama and heartache, but like life itself, we find joy through the pain and misfortune. Cars break down, wrecks happen, sponsors bail, but when it's all over, we come away with more friends, wisdom, and courage than ever before. (more…)
---
Alright, so I just finished my edit of the Formula Drift Finale at Toyota Speedway in Irwindale, California and it's going to take FOREVER to render/export/upload. Until that finishes, I thought I would whet your appetites by releasing a [very] short teaser. I created this sequence of the incredibly talented and consistent Rhys Millen while learning the work flow of an amazing plugin for my editing software, which allows one to slow down the speed of footage to an unbelievable rate. I hope you enjoy it as much as I do.
:: Justin Shreeve
Rhys Millen Racing
Click here for more Formula Drift coverage from MotorMavens
Shreeve Films on Vimeo
---