---
---
---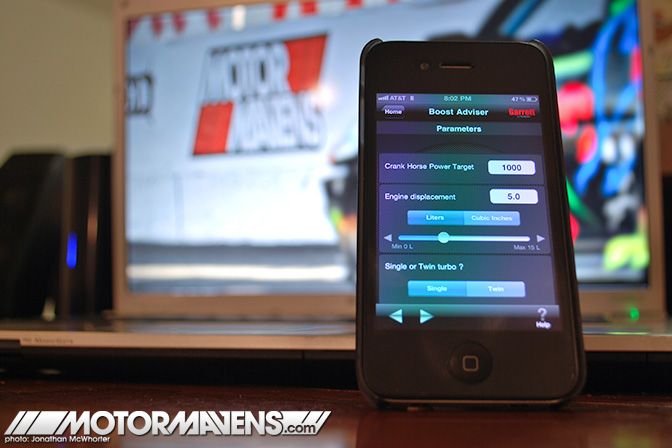 For people who aren't brainiac rocket scientists, it can sometimes be difficult to figure out what kind of turbo you need if you're trying to build a motor that pushes out 500 horsepower. Or 750 horsepower. Or a thousand!
Luckily for those of us that are mathematically challenged, our friends over at Garrett Turbo Systems have put their knowledge in our hands (err, our iPhones… which are in our hands)!  They've developed an app that will help you decide on a turbocharger for your specific application.  This is like having all the smarty-pants Garrett engineers in your pocket.
With some basic inputs on your power goals and engine parameters, the app will recommend the appropriate Garrett Turbos to meet your custom specifications.  It will even lay out compressor maps so that you can check things like your efficiency, boost pressure capability, and even turbo speed!
---
---
---
---
---
---