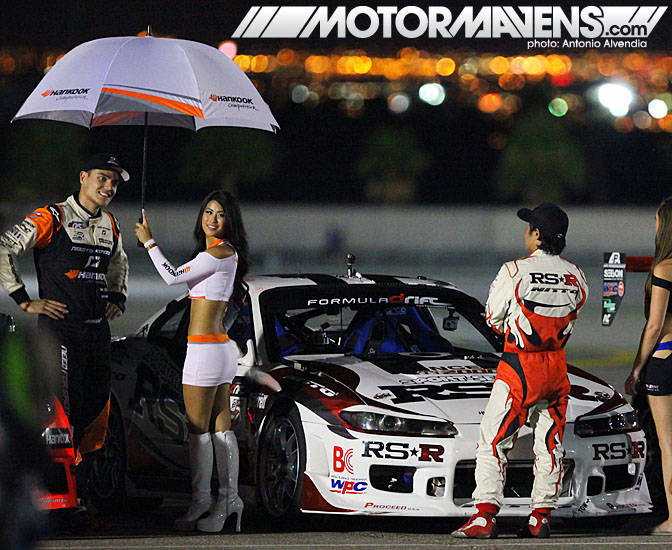 This last trip to Las Vegas for
Formula Drift
was one hell of an eventful weekend. With a new course layout and drastically changing weather, the conditions took a toll on a lot of the teams. There were lots of tire scraps and car parts littered around the track when the day was done, not to mention the plethora of tire smoke from these high horsepower monsters. The sweltering heat and the freak 45 minute rain storm made it an interesting day at the Las Vegas Motor Speedway. With extremely fast entry speeds and high speed turns, the new course layout took out many cars from the running all weekend long.
Read more...
---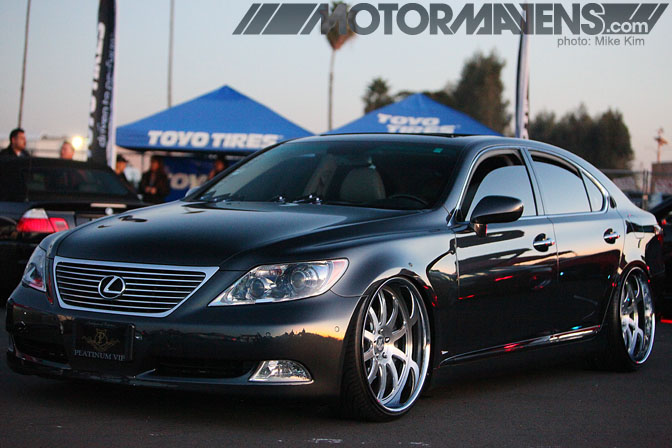 AutoCon
2011 turned out to be a pretty fun show - it has grown quite a bit since the last show they had. I drove all the way down from LA to
El Toro Airbase
in Irvine, CA so that I could start shooting the carshow
roll-in
at 10am, but they didn't allow any media to enter the show until 12pm! This definitely put a damper on my plans, because the rest of the normal spectators would be entering the venue at the same time as media. The scheduling issue left me pretty disappointed to be honest, since my original plan was to shoot roll-in and staging before the large crowds showed up, then meet up with
Antonio Alvendia
and
Oliver Petalver
at
Irwindale Speedway
. I didn't make it out to Irwindale because of the scheduling mix-up, but I still enjoyed the rest of the day at the show. This event looks like it's getting bigger and bigger!
Read more...
---