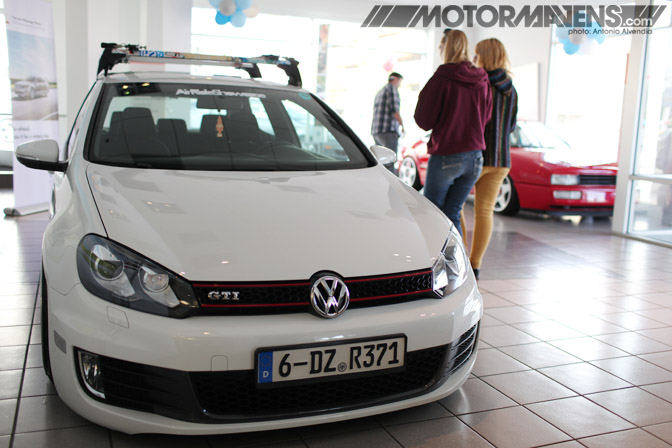 As most of our readers already know, my automotive background has been primarily focused around the culture of Japanese cars. I still remain a purist in this sense, but in the last few years, my automotive tastes have broadened. Ever since my first trip to Europe (something like five years ago), my interest in German cars has been steadily increasing. I never really paid attention to the Volkswagen brand because I've been a long time fan of rear wheel drive cars... but I immediately saw the light
the first time I drove a Volkswagen Golf R
.
My good friend
Mitch Sison
from
EcoShine Auto
called me up over the weekend and told me about this meet happening at
Volkswagen of Van Nuys
, organized by
Brandon Chasin
of
Wustefest
. I figured it would be a good opportunity to see some nice looking local Vee Dubs, so I grabbed my camera and my brand new
Canon EF 35mm 1.4L
lens and headed to the meet.
Read more...
---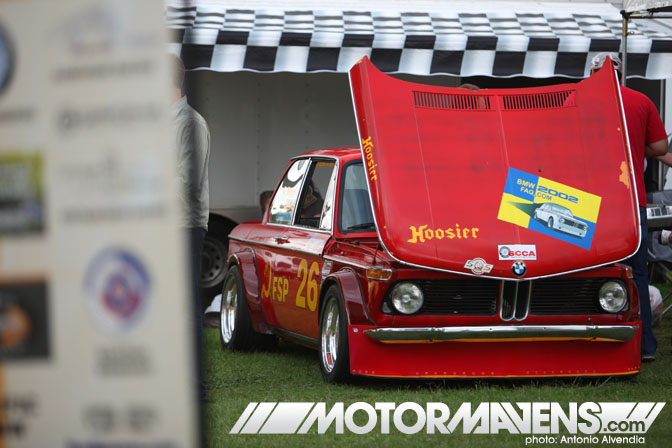 For several weeks preceding our first
Mass Appeal
car show at Irwindale Speedway, the entire MotorMavens Crew made it a point to be out at an automotive event every single day, promoting nonstop and scouting cars for the show. With the help of friends, we discovered a lot of events and meets that we wouldn't have heard of normally. One such event was the
So Cal Vintage BMW Festival
in Van Nuys, CA - we were tipped off about this event from a friend of the MotorMavens named
Jim Comeau
from
NBC Television
! (Thanks Jim!)
Just like the Mooneyes Christmas Party, this was going to be another event where we would feel like fish out of water. Even though we appreciate the hell out of vintage BMWs, we honestly don't know a whole lot about them because most of us grew up around Japanese cars. Minor details like that wouldn't stop us from admiring the gorgeous cars in attendance though!
Read more...
---