The
Evergreen Pro-Am
Round Two event was this past Sunday and it did not disappoint. The very best of the Northwest were out in abundance competing for a professional
Formula D
license. Drivers from Oregon to as far away as Canada made their way to the centrally located
Evergreen Speedway
in
Monroe, Washington
. The very same place that will be hosting
Formula Drift Round 5
in July.
In addition to the head to head drift action of the Pro-Am, the grassroots drift series was intertwined with the event as well. These drivers are not necessarily novices but they don't have the required safety equipment to run the full track which includes the big 5/8th track. With all of this happening in the same place at the same time, there are bound to be interesting stories to tell from all aspects of the day!
Read more...
---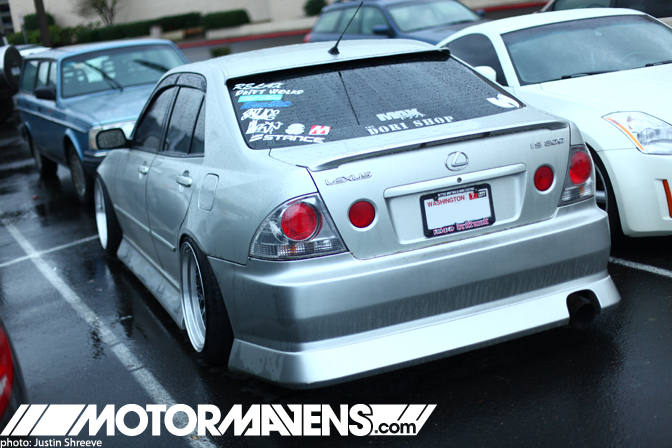 On my way into Xtreme Toys in Portland today, I spotted this BN kitted IS300, which belongs to my friend Nick Rodriguez. I've never been a huge fan of Altezzas, but the first time I laid eyes on this car, I couldn't pull them away. The stance is perfect. The fitment is perfect. The kit, paint, visors, and wings are all perfect. Not to mention, he's repping MotorMavens. It all comes together to look so right. Cars like his are far from common in the cold and rainy winters of the Pacific Northwest. (more…)
---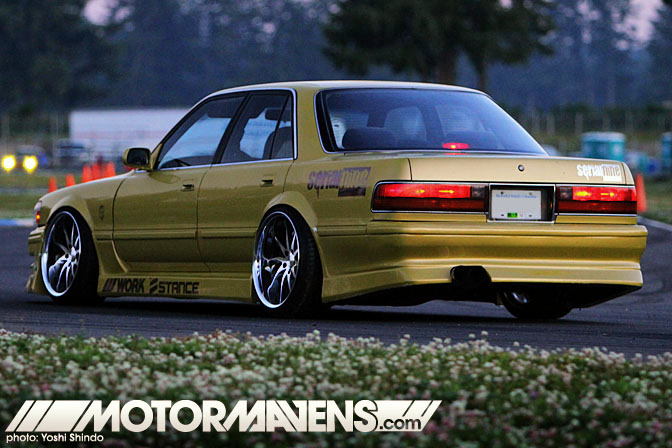 I can't imagine that, back in the mid 80s to early 90s, anyone thought of
Toyota Cressidas
as performance cars - after all, they were stuffed to the gills with power options and a plush interior. They were pseudo luxury cars that were made for taking trips to the grocery store and picking up the kids from school.
That perception of these four-door beauties changed when engines like the
1JZGTE
and
2JZGTE
started to become more accessible with the spike in JDM import parts coming into the US within the last decade. With minimal work, and a good knowledge of cars, one could have a powerful car with less investment than, say... a
240SX
or
AE86
. Opting for the straight six turbo 1/2JZ engines was a no-brainer if you had a Cressida.
Read more...
---