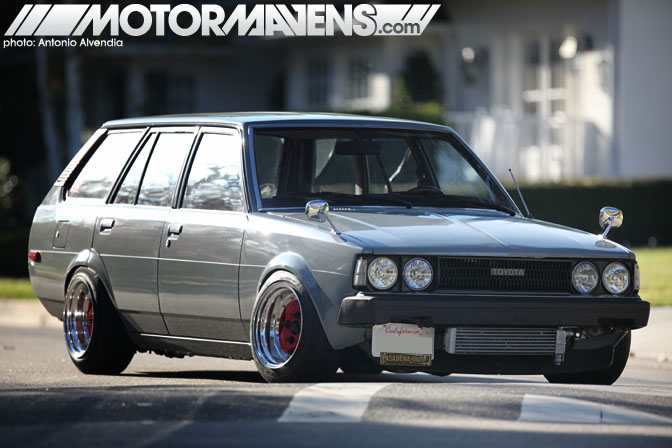 Anyone who knows me personally can tell you that I have a soft spot in my heart for rear wheel drive Toyota Corollas. I've even made it a point to seek out and photograph modified RWD Corollas when visiting other states and/or countries. Hell, anyone who has read anything I've written online or in magazines or books can tell you that. This being said, it comes as no surprise that I was more than a little excited when I first laid eyes on this battleship gray
TE72 Toyota Corolla
wagon.
Read more...
---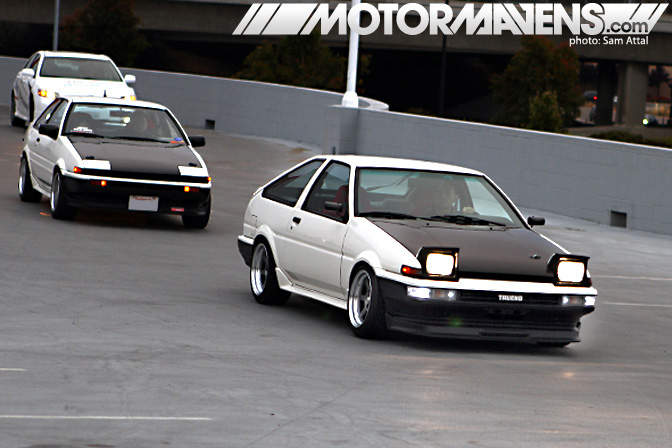 As you witnessed in the
first part
of coverage from the
Bay Area AE86
meet at
One Toyota of Oakland
, the gathering was a great mix of both
hachi roku
s and other machines. While more and more cars rolled in, it became harder to pay attention to each car individually. And, although it seemed as if there was almost an equal ratio of AE86s to dope non-AE86s, everyone remembered what car the day was commemorating.
Read more...
---
I've always had sort of a thing for wagons. They have a kind of comforting appeal that reminds us of our childhood – camping trips and such. This turbocharged Mercedes W123 wagon provides no such comfort. This thing is a beast!
:: Justin Shreeve
---