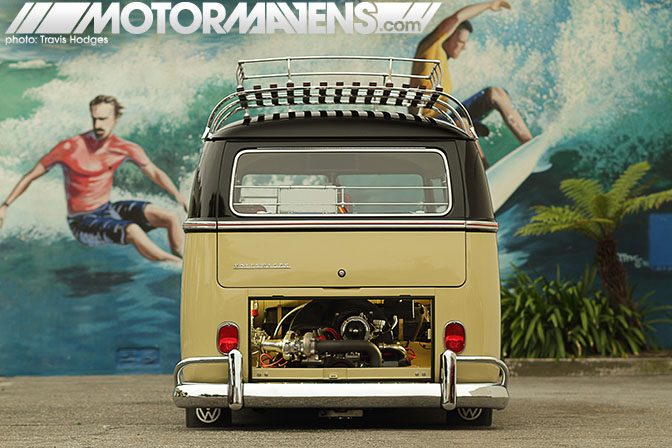 Many of us are dreamers, striving toward our dreams and goals, stopping at nothing to reach that finish line.
Rolando Alvarado's 1965 Type II Volkswagen Bus
took 30+ years to cross the metaphorical finish line - but what a great finish line to cross!
Growing up, Rolando was always a fan of the air-cooled Volkswagen scene and it quickly became a personal goal of his to acquire one. It was his father's 1954 European oval window VW Bug that got his heart pumping and started his love for the air-cooled engines. Despite that, it took a while for Rolando to realize his dream. It wasn't until 1980 that he finally got his very first VW. Of course, being the die-hard VW head that he is, it ended up being a 69' VW Bug.
The first time I laid eyes on this Bus, I just knew that there had to be a story behind it. To many, a Bus may just be another form of transportation, but to me this iconic Bus was a moment in a time when life was a lot simpler - the time of Wood Stock, hippies running through Haight and Ashbury in San Francisco, Jefferson Airplane...good times. During the photo shoot, this Bus almost became a time capsule to channel what life was like back then - an icon to remind us how things used to be.
Read more...
---