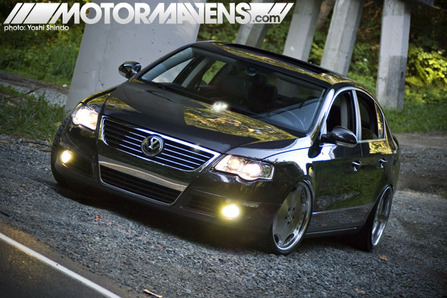 From compact commuter cars and SUVs, to GTs and supercars, most in our "scene" have seen just about every imaginable car "upgraded"- with the possible exception (in my case) of Zach Dunn's 2007 Volkswagen Passat. I must admit that I had yet to see one of these cars
done right.
And, since I seem to be in the mood for confession, I'm not going to lie, I've never been the greatest fan of VWs. However, the more I see of them (especially this one), the more they're starting to grow on me. Zach's 2007 Passat was the first I'd seen that had been slammed and enhanced with superior fitment - and that made all the difference in the world.
Read more...
---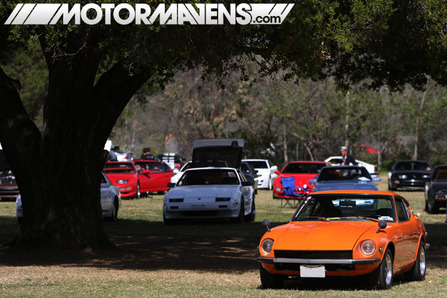 Yesterday, we attended the annual
Motorsport Auto Z-Car Nationals
in Orange County! Admittedly, we were out late with some out-of-town friends on Saturday night, so we got to the show a bit later than expected. On our drive to the show, we saw lots and lots of 240Zs, 280Zs, 300Zs, and a few 350Zs cruising all over Orange County, some heading towards the show, and some apparently heading in the opposite direction. (Maybe they were leaving already, because we were late? Oops!)
We took tons of photos at the event yesterday, so we'll have to spread out the Z photos into more than one posting. We admired
Japanese Classic Car Show
organizer
Koji Yamaguchi
's gorgeous orange 240Z as it basked in the sunlight, with it's straight up Japan-style look, fender mirrors and all.
Click here to check out more of our Z-Car Nationals photos after the jump!
Read more...
---