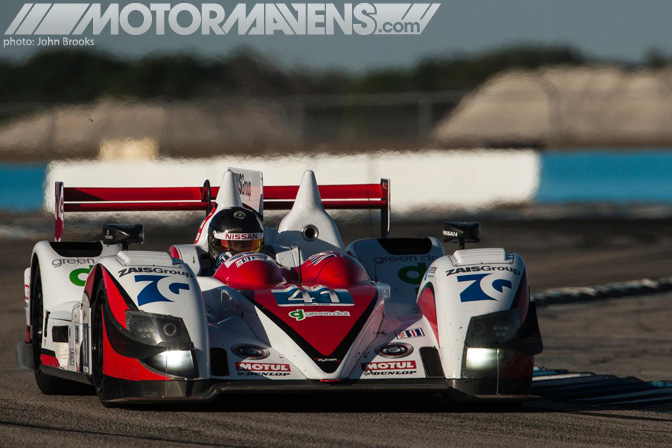 Since 1952, The 12 Hours of Sebring has been the premier sports car endurance race in North America. Sebring International Raceway's historic 3.74 mile, 17-turn circuit, made from an old World War II B-17 bomber training base, is the oldest road racing circuit in North America!
This weekend, we're following the exploits of Greaves Motorsport from the UK, and their Nissan powered Zytek LM P2 prototype.
Leading the trio will be our professional driver for the past two seasons, Tom Kimber-Smith, a triple class winner at the Le Mans 24 Hours. Rejoining the team will be Christian Zugel, who ran a full season of the FIA World Endurance Championship with Greaves Motorsport in 2012. Completing the line up is Eric Lux (pictured above), the 2011 ALMS LMPC Driver's Champion and one of the up and coming sportscar talents in North America.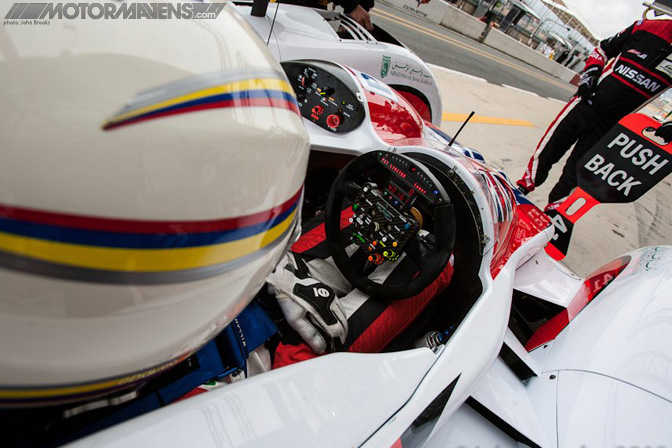 Here's the view from the hot seat, in pit lane…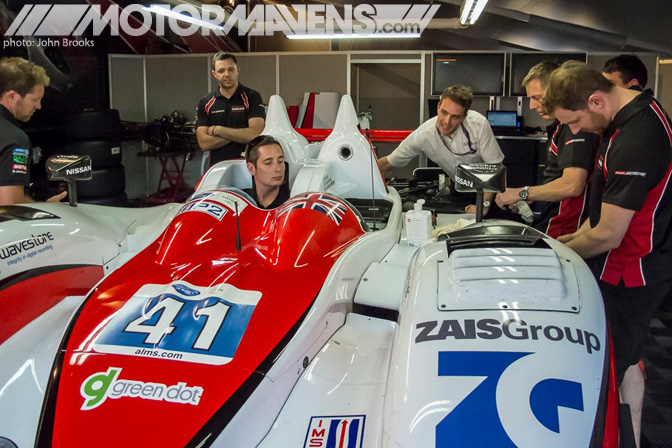 The Greaves Motorsport team is normally used to the cold, rainy weather inthe UK, but they're hard at work in the Florida heat this weekend!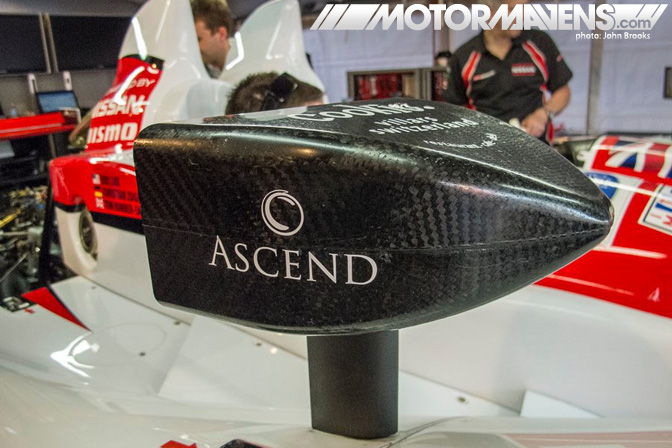 Here's a new friend. Check out the dry carbon fiber side mirror too!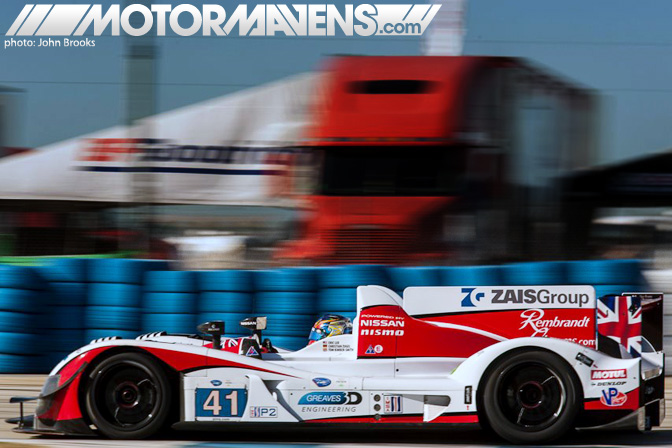 This is Tom Kimber-Smith behind the wheel. As usual, he was on the pace, clocking a 1:53.539, which was good enough for second place in LM P2. So a cautiously optimistic start! Sebring is one of the toughest races on the calendar so we will be taking nothing for granted. Nothing.
This is Christian Zugel, all suited up and preparing to go out in Free Practice Three.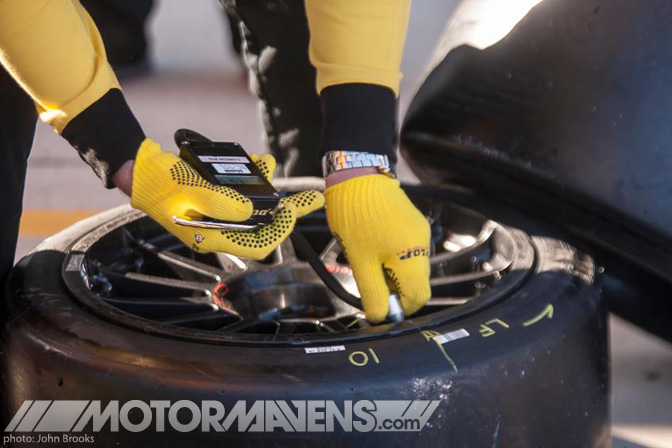 Graves Motorsport, Nissan, and Dunlop. A great partnership for racing!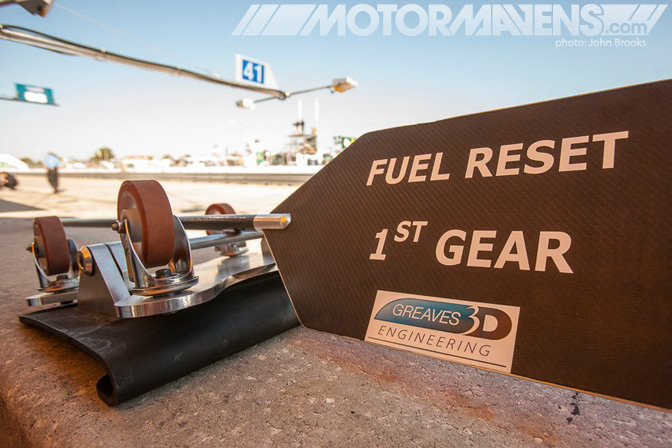 Waiting for action in the pits…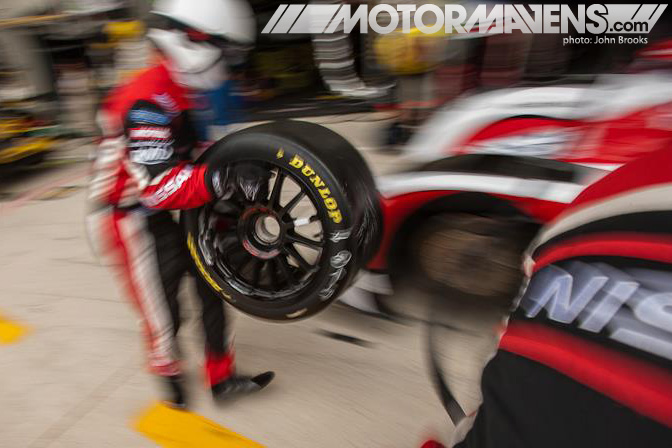 But when the cars speed in, the action is intense! Everyone was hustling on this tire change!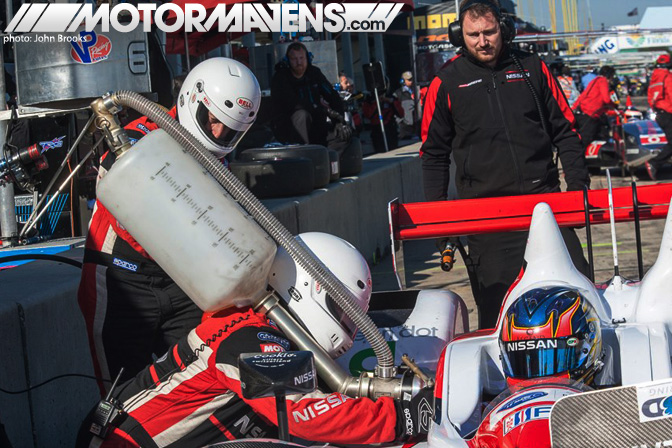 Also with the refuel…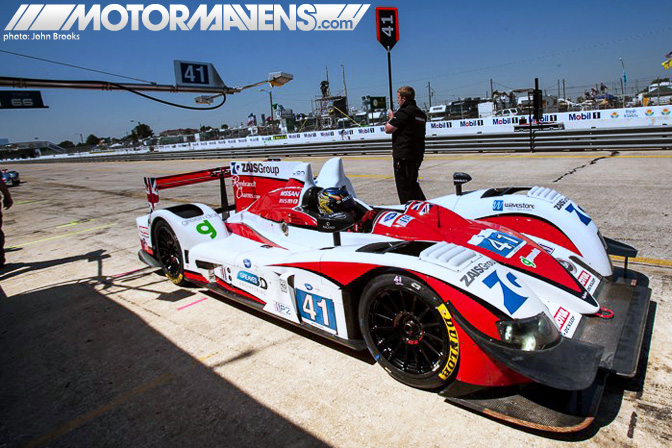 Here's Tom heading out, posting a great time of 1:51.366! This was just 2 tenths of a second off pole position, so the team was looking well prepared for the big race.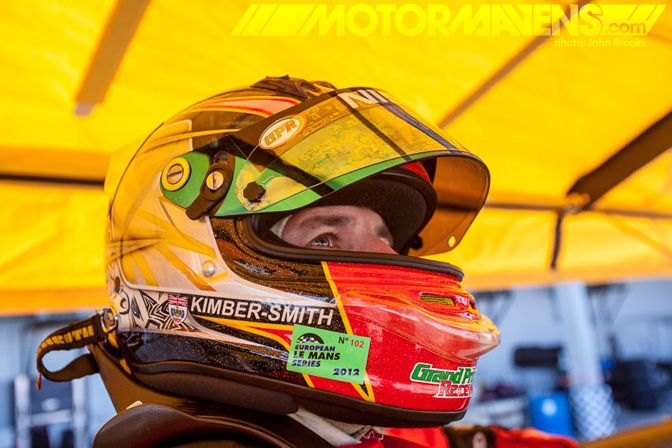 Here's another shot of Tom Kimber Smith as he prepares to get back out on track.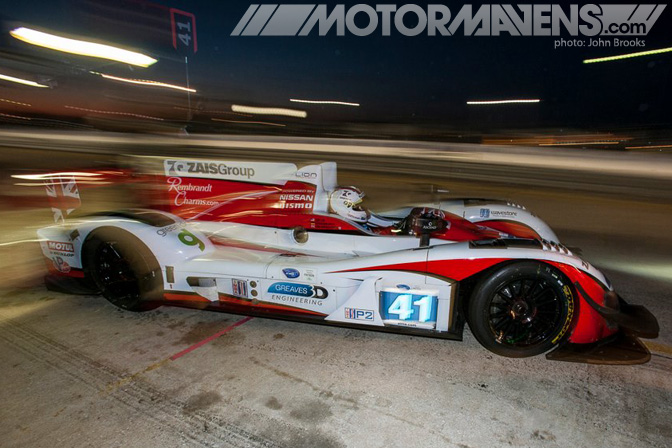 And we have a Green Flag! We'll report more tomorrow… right now, we have a race to run!
:: John Brooks
---