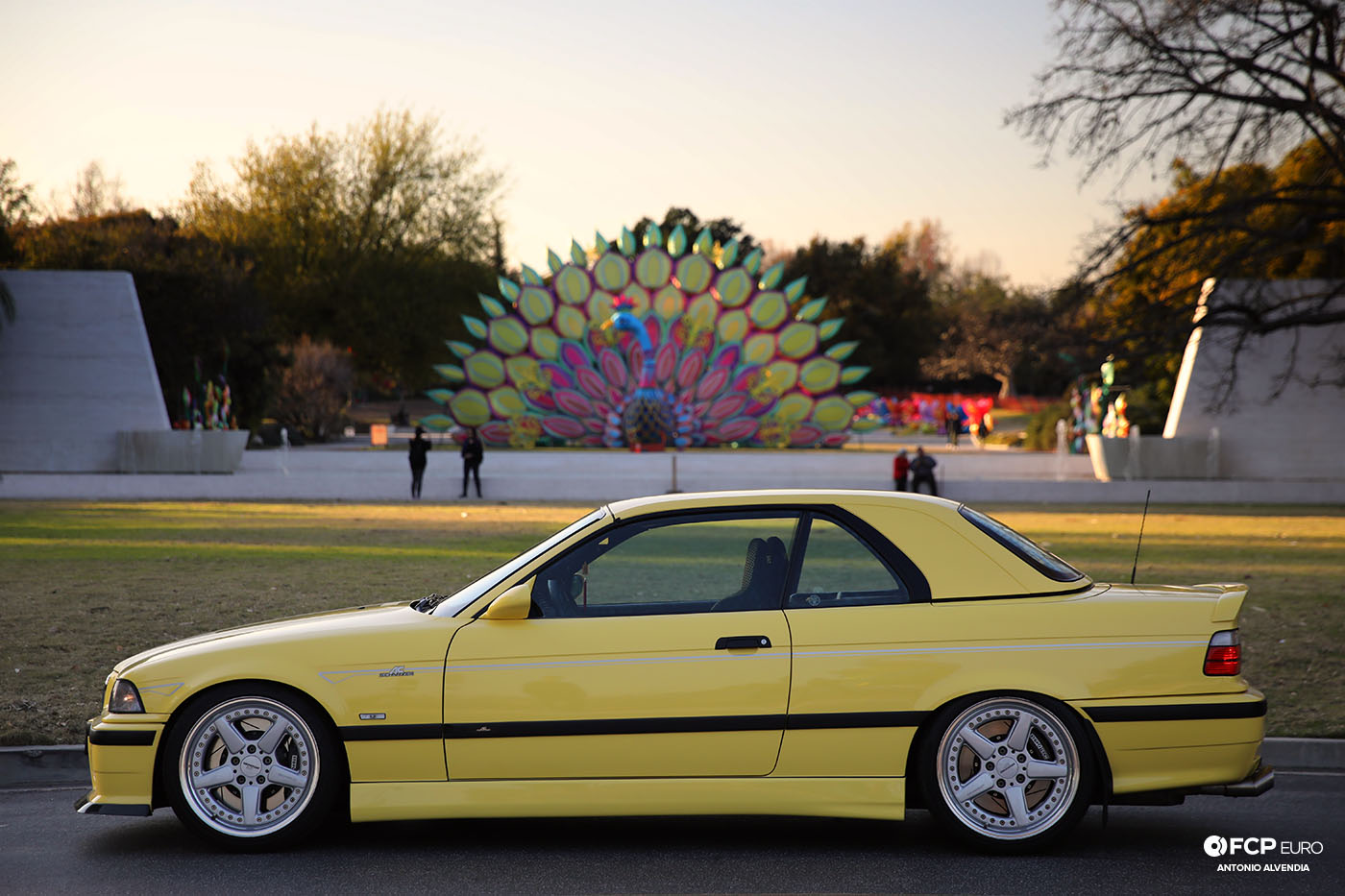 It's not often you see an E36 M3 convertible nowadays, much less a pristine mint condition E36 M3 vert that's outfitted to the nines with rare parts from a legendary Bavarian tuning powerhouse like AC Schnitzer.
Back in the 1990s, rocking AC Schnitzer parts on your BMW was the ultimate form of peacocking, because legit ACS parts were extremely expensive, and you could only purchase them from certain specialty shops. Today, authentic period correct AC Schnitzer parts are even more rare and expensive – but when you have the passion to build the ultimate version of your dream car like E36 M3 purist Jonathan Huang, you would never settle for anything less than the best for your pride and joy.
You see, this build is the apex of everything Jonathan ever wanted in an E36. Back in the day, Jonathan had a daily driven E36 325i project car, but he always dreamed of owning an M3. While he was in college, he spent most of his spare time in bookstores obsessing over articles with modified E36s in various car magazines… and then he went to work on achieving his dream. Jonathan put his head down and worked hard, and obsessively scoured the internet until he finally found an E36 M3 clean enough to fit his exacting standards. Keep in mind, this is a guy who takes his shoes off before driving his car so he doesn't scuff up his AC Schnitzer pedals or door sill plates. When Jonathan says a car is clean, it's CLEAN.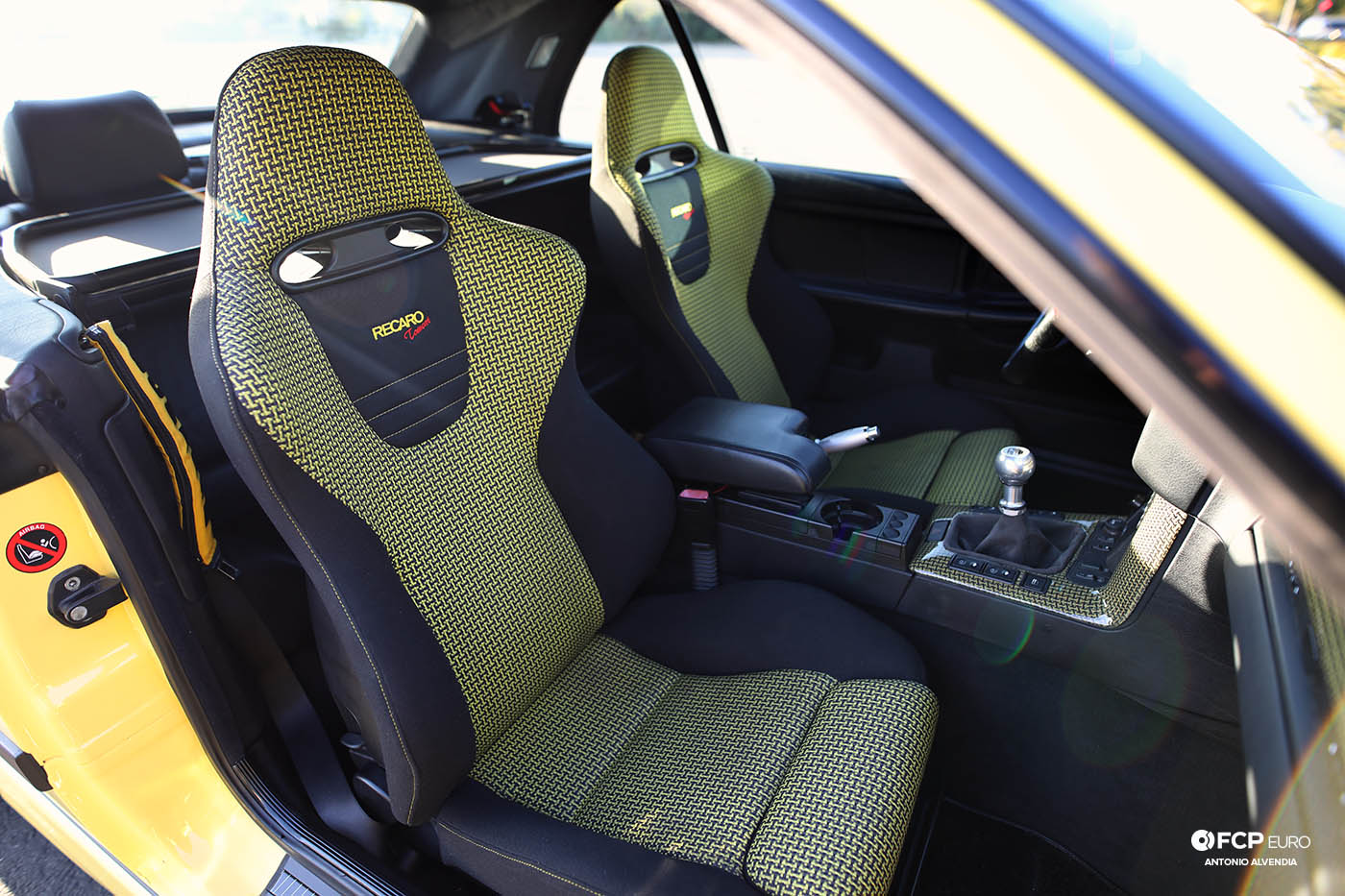 It took Jonathan four years of parts hunting to build his M3 once he finally found a car to build – this Dakar Yellow E36 M3 convertible. The reason why it took so long is that it was not easy finding all of the period-correct AC Schnitzer parts he wanted, or the incredibly rare Recaro Tomcat seats that match his M3's carbon kevlar interior panels.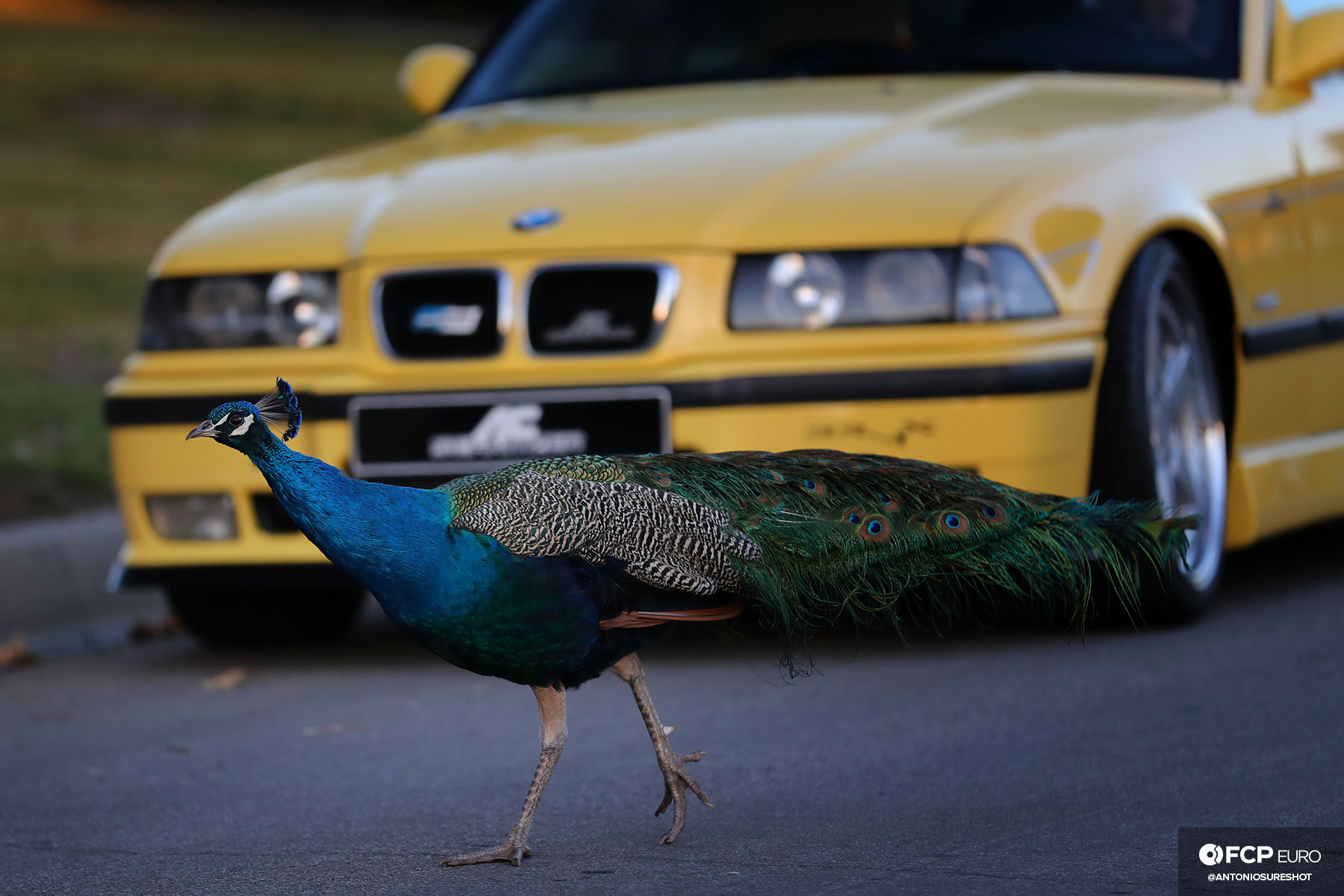 While we were doing the shoot, it was funny because we randomly saw a pair of peacocks walking down the street, in front of the car. How often does that even happen on a photo shoot?!
For more photos and details on the car, check out the full feature on FCP Euro's website.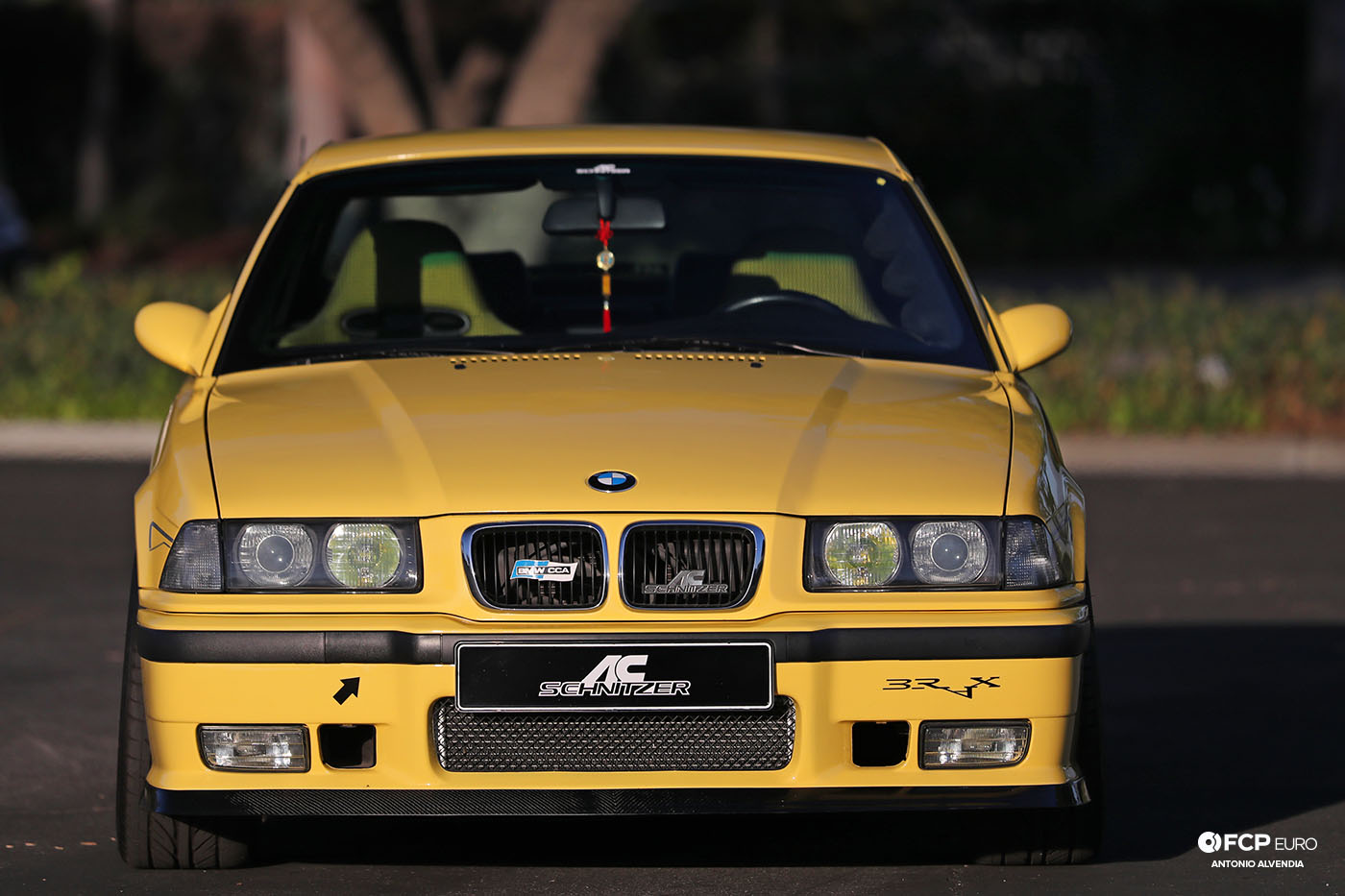 ---