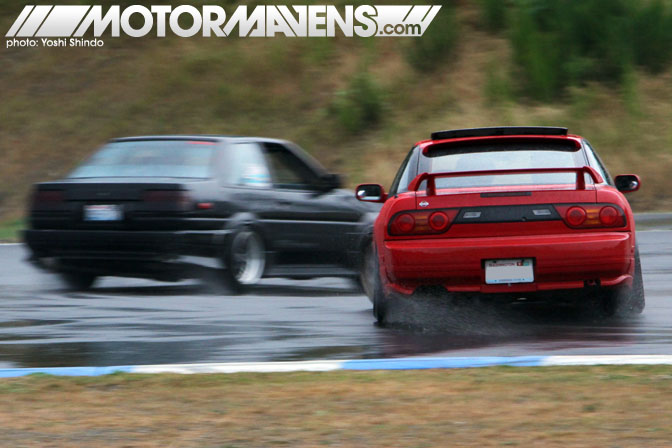 When I was still playing around with my skateboards and dirt bikes, guys like  Nikolay Konstantinov and Chris Crisostomo were setting up Nissan 240SXs for drifting – in fact they were the very first guys that I had ever met who built cars for drifting. I had no idea that something called "drifting" even existed. I remember, when I was about 14 or 15, wandering by my neighbor's house (which happened to be Chris') and seeing both of their cars for the first time. They had mostly stock bodies but were low to the ground with aggressive wheels. I was instantly hooked.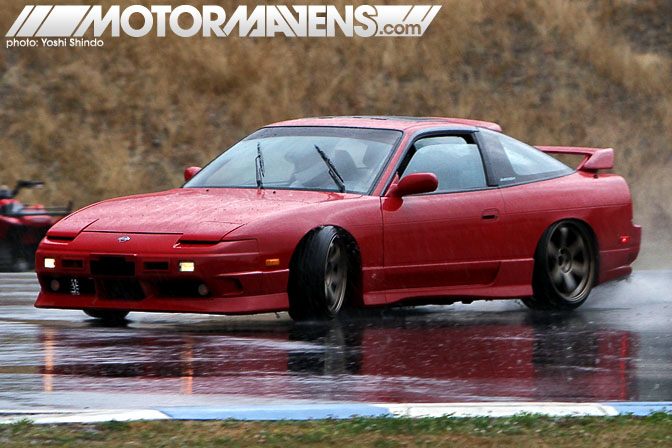 In fact, the first correctly-stanced car I ever saw; the first SR swapped 240SX I ever saw; the first time I rode in a car that was drifting; and the first minor crash I experienced while drifting… all of these experiences came from hanging out with Nikolay. I guess you can say he popped my cherry in the drifting scene. LOL! So, when Nikolay asked if I wanted to do a quick photoshoot with his car while on break from drifting at Pacific Grand Prix, you know I had no choice but to take him up on his offer!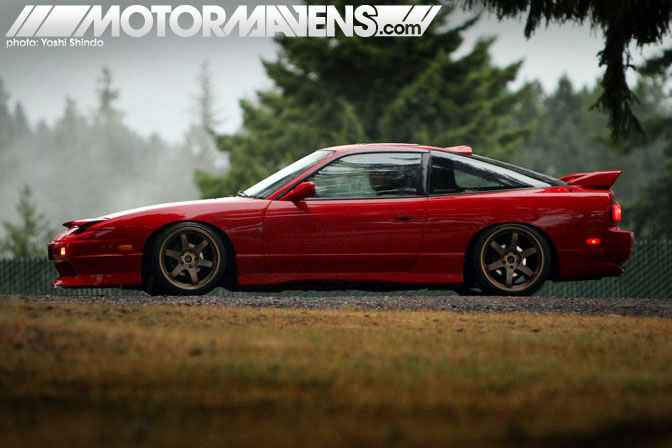 Throughout all of the years that I've known Nikolay, he's always had his current RPS13 (his Formula D car) and, in all of that time, I don't think I've ever seen it not look good. His track car has been though many phases – my favorite was when it was all-white with custom headlights and SSR Koenigs. Not too long ago, he picked up this car – his current daily. Of course – another RPS13.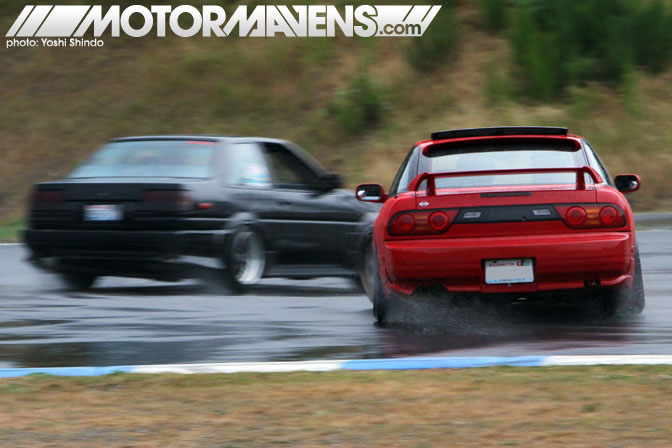 Nikolay's daily is pretty much stock except for coilovers, a full Kouki kit and TE37s. Even the exhaust is still factory. I think he actually drives this car more aggressively than he drives his track car. The power difference is probably the reason for that although, power or no power, any car that Nikolay owns always looks good.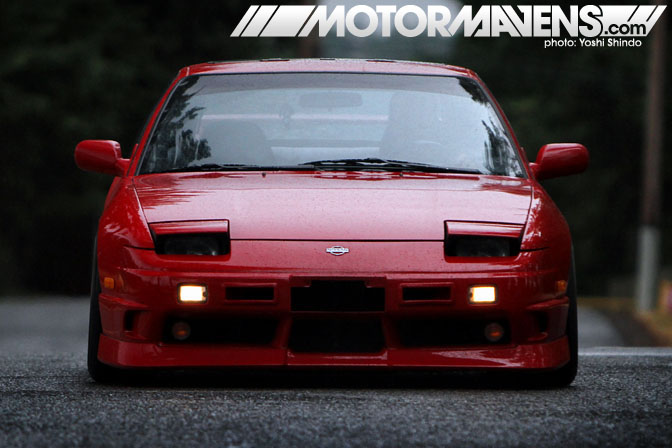 It's the combination of Kouki aero and great stance that makes this car look so good. Don't you agree? In fact, that's pretty high praise coming from me because I'm honestly not the biggest S13 fan!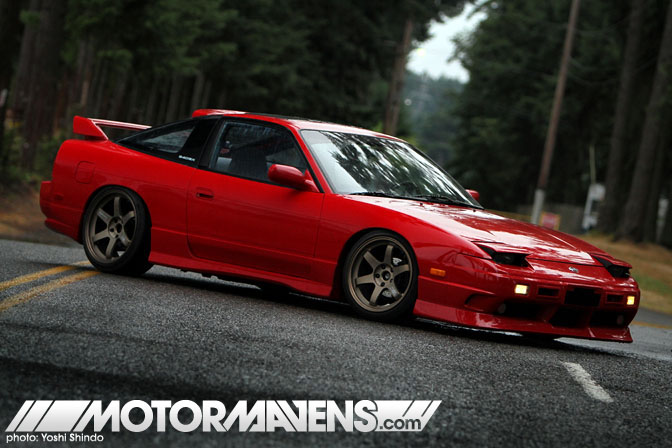 The one wheel that I never see going out of style is the Volk Racing TE37. I think these wheels look good on pretty much anything. I'm also diggin' the roof wing. Tight!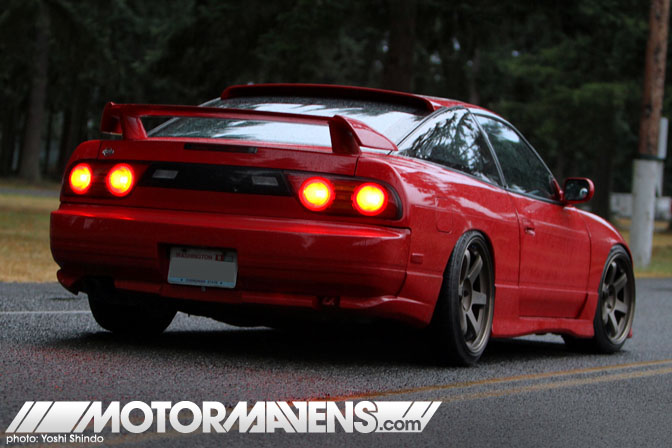 Some people might be getting sick of the Kouki style since it's very popular right now, but even they cannot deny the fact that Nissan did a great job with the design of the 180SX. They also cannot deny the fact that this particular car is hot as hell!
::Yoshi Shindo
---