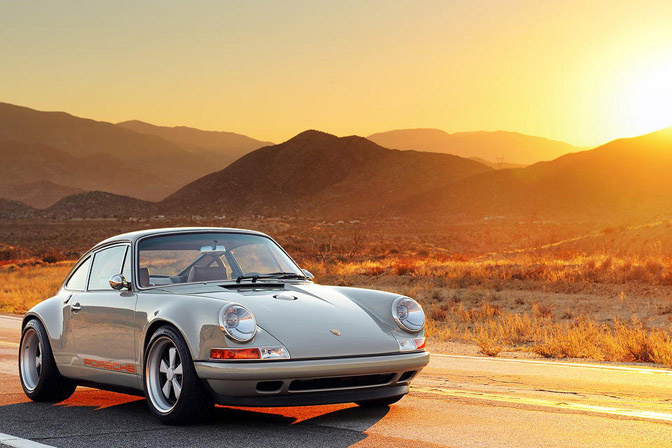 Ever since I first laid my eyes on Singer Vehicle Design's customized interior treatment, I've been in love with the Singer Porsche 911. It looks pretty damn perfect in my eyes.
It's the precise blend of vintage Porsche soul, mixed in with some modern touches that don't ruin the nostalgic aesthetic of the car. I wish more retro car builders would take notes from the examples that Singer has created!
Chris Harris from DRIVE recently visited Singer headquarters in Southern California to have a look at their facility first hand and test drive one of their cars – lucky bastard! This video is a LOT longer than what most people typically watch on YouTube, but trust me. It's well worth it, just to get a close look at the car's detail.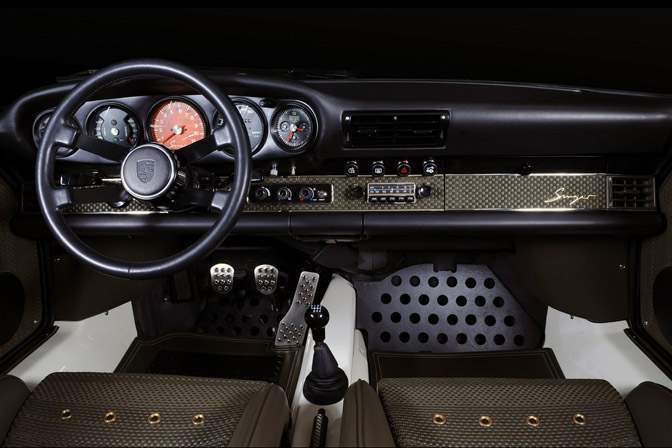 Check out this view of the interior! Singer Porsches look amazing from every angle. Now click the video to watch the car in action! Enjoy!
::Antonio Alvendia
---