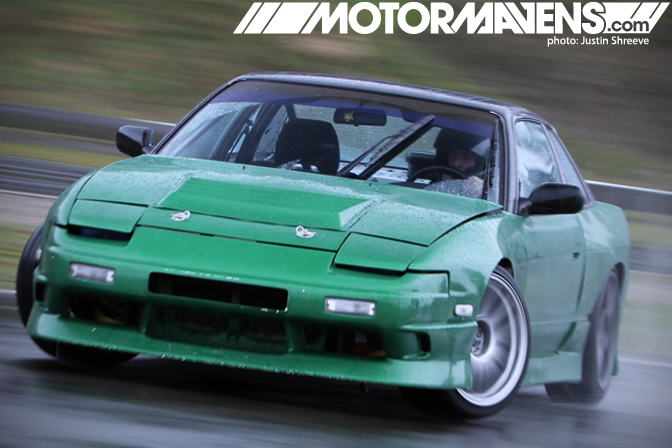 One of the greatest qualities residents of the Pacific Northwest possess is our general disregard for poor weather. Living in Portland, I often see people in T-shirts, riding their bicycles in the pouring rain. Last weekend, the same attitude could be seen as far North as Pacific Grand Prix in Kent, Washington, where the drivers and crowd poured in as heavily as the rain.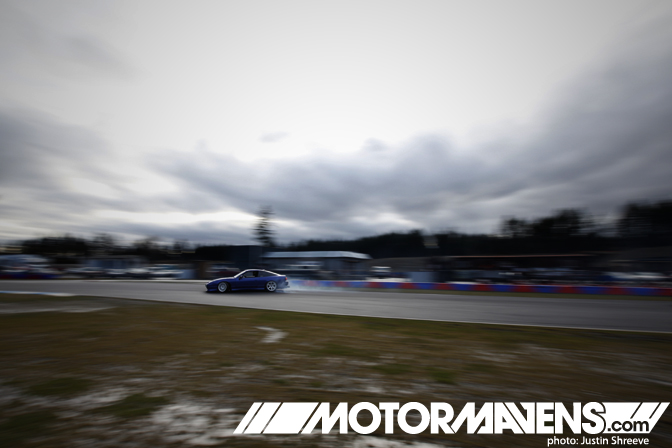 On Saturday, Joe Ayala and I made our way North, for PGP's third and final Open Drift of the Winter Drift Series. They literally held a full season in 2010 and didn't stop when the weather turned for the worst.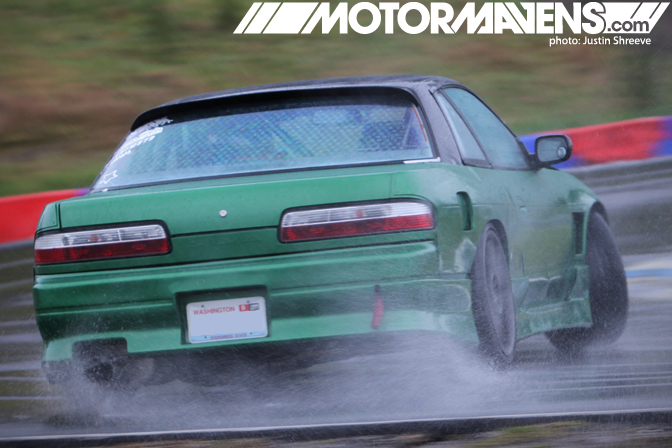 Like any drift event in the United States, one can expect to see many Nissan S-Chassis, such as this VQ powered, two-tone S13 coupe previously owned by Formula Drift competitor, Victor Moore. I was more than happy to see the car being put to good use by it's capable new owner, Ricky Henderson, a veteran in the Northwest drifting community.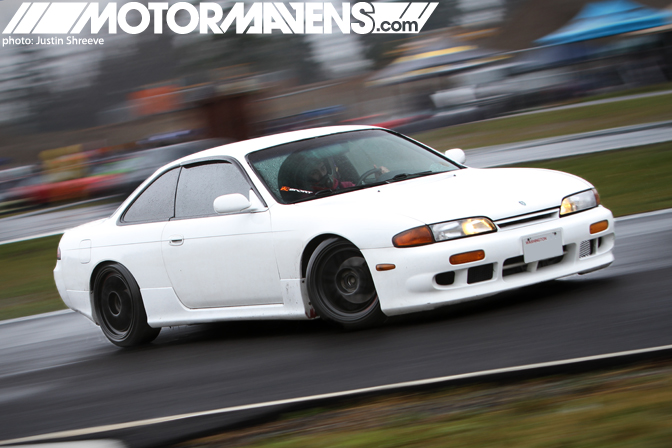 Of course, plenty of S14s were in attendance…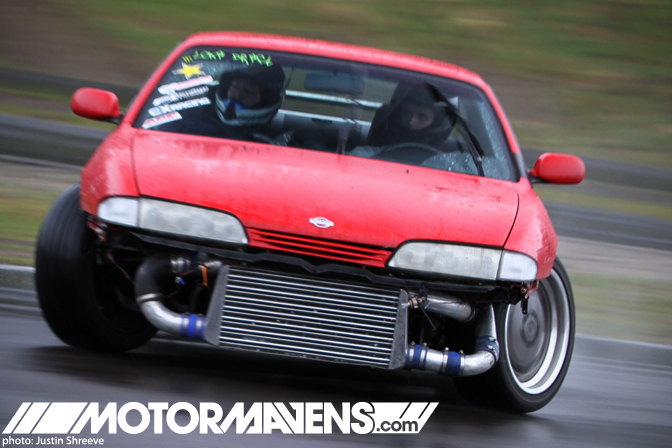 … Driven by those who prefer to learn to drift in one of the most "out of the box" platforms available.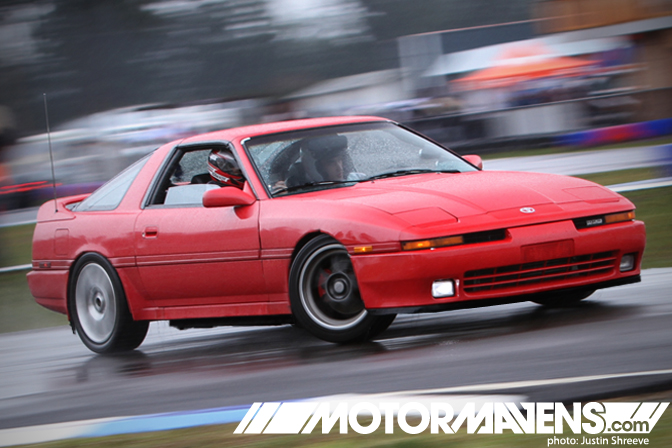 Then, there are the individuals who choose to take the road less traveled in search of the elusive style points granted to those who make being different look good.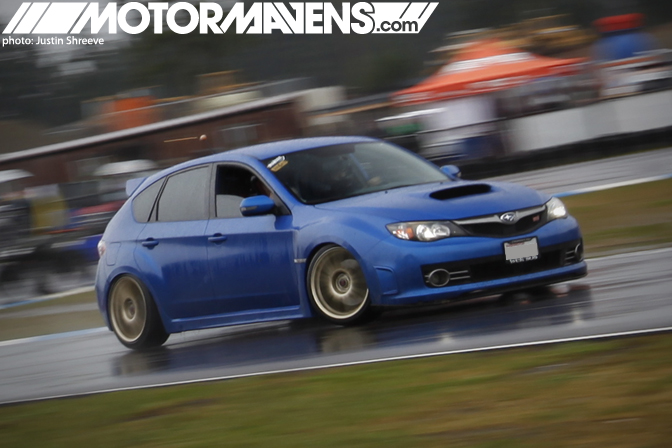 A perfect example of such an individual is the owner/driver of this beautiful new STI.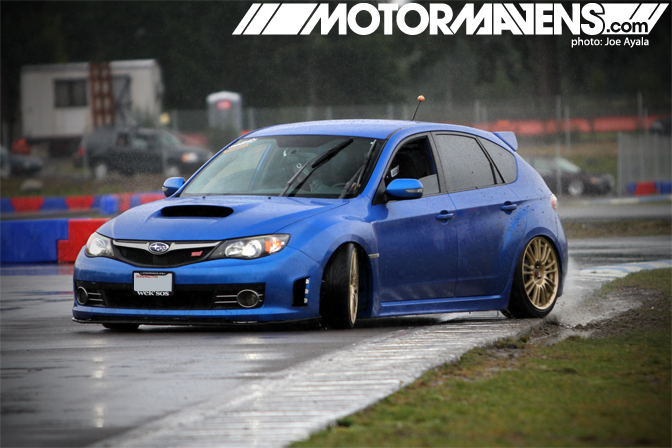 This guy had the guts to slam and (legitimately) RWD swap his brand new car and I couldn't be more pleased with the result.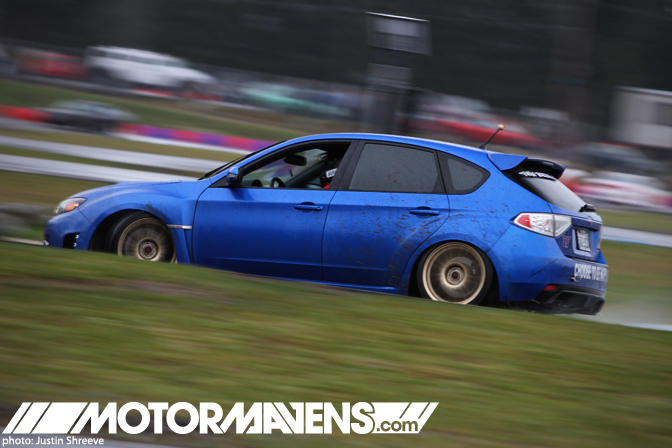 The immaculate paint, great stance, and quickly progressing skills behind the wheel all come together to create a spectacle on the track. I couldn't stop watching this car!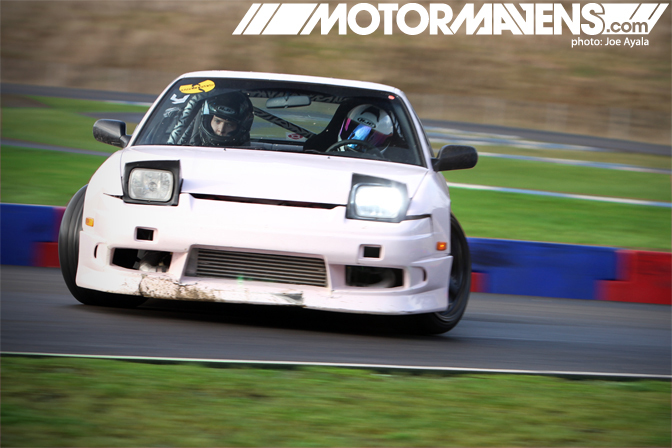 Building an original car is one thing, but I think what really takes balls (ovaries, in this case) is to be a girl, drifting on track with a bunch of dudes. I have the utmost respect for the women who have the drive to not only build a drift car, but use it as well. Major props to Nikki San Miguel, pictured here giving Formula Drift competitor, Kyle Pollard, a ride-along.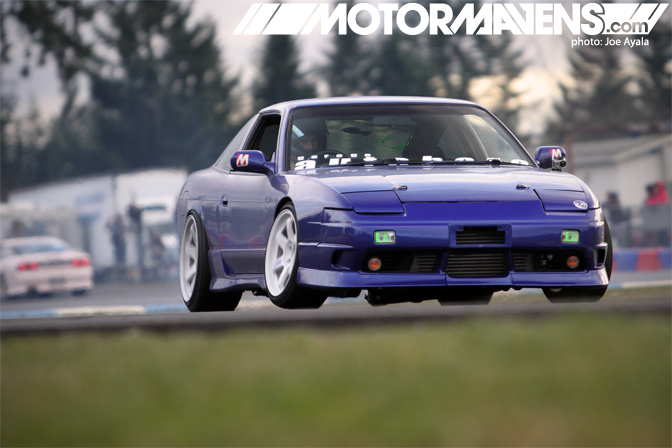 Of course, no PGP event would be complete without the attendance of Mr. Rob Primozich, AKA Primo.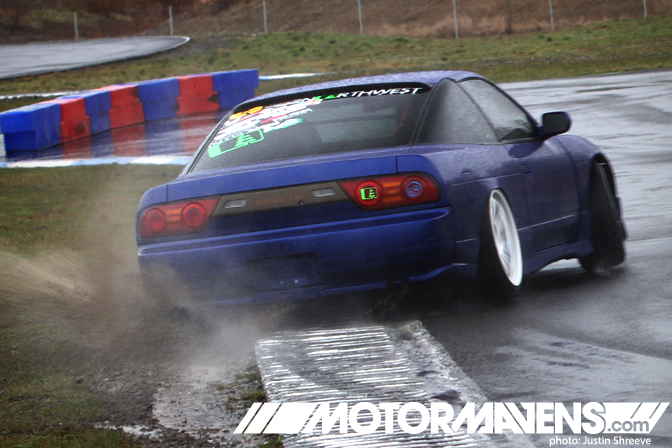 He may be employed by PGP, but that doesn't mean Primo's afraid to get wild from time to time. I hear he likes to party.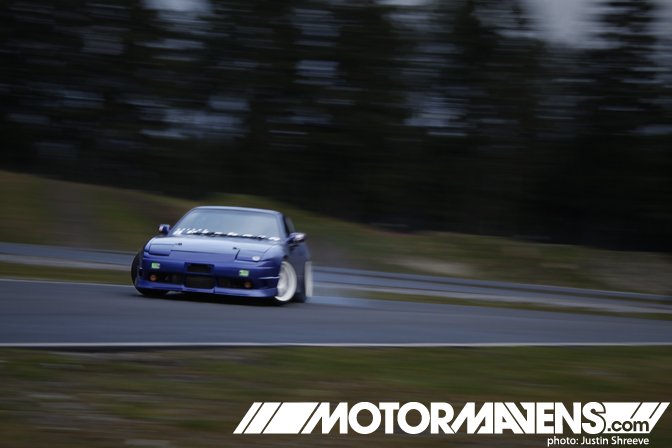 When Rob's on track, you can expect to see some of the cleanest, most consistent runs of the day in his gorgeous RHD swapped, SR20 powered S13 hatch.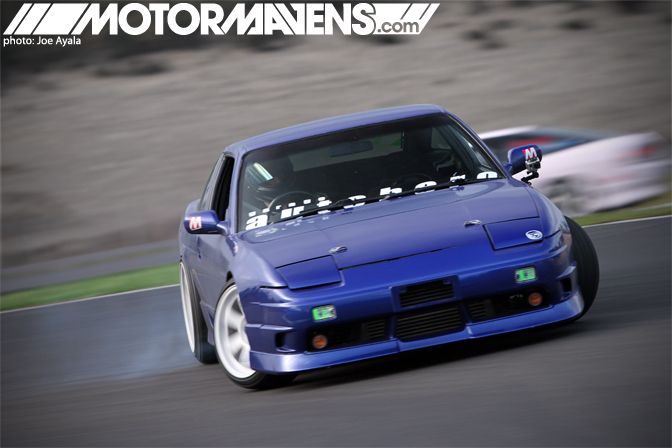 Rob recently switched to a Z33 transmission and spend the day becoming accustomed to the different gear ratios. Watching him drive, you'd never know it.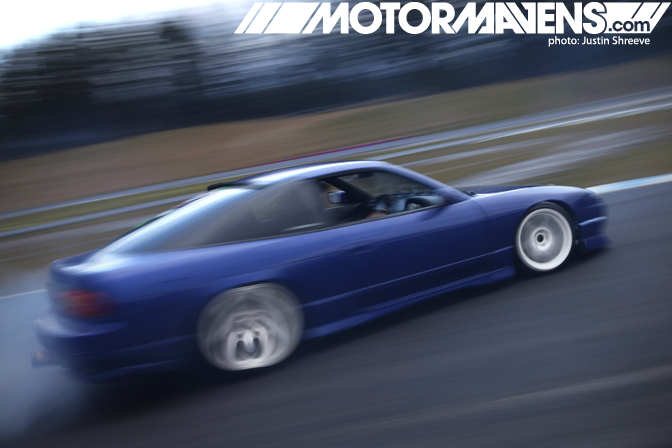 It's a year-round party at Pacific Grand Prix, so feel free to swing by for some drifting fun, as well as awesome karting action. A full schedule of events can be found at PacificGP.com!
For a more "behind the scenes" look at this event and the adventures surrounding it, visit LifeBlasters!
:: Justin Shreeve
PS – Tandem of Die.
---