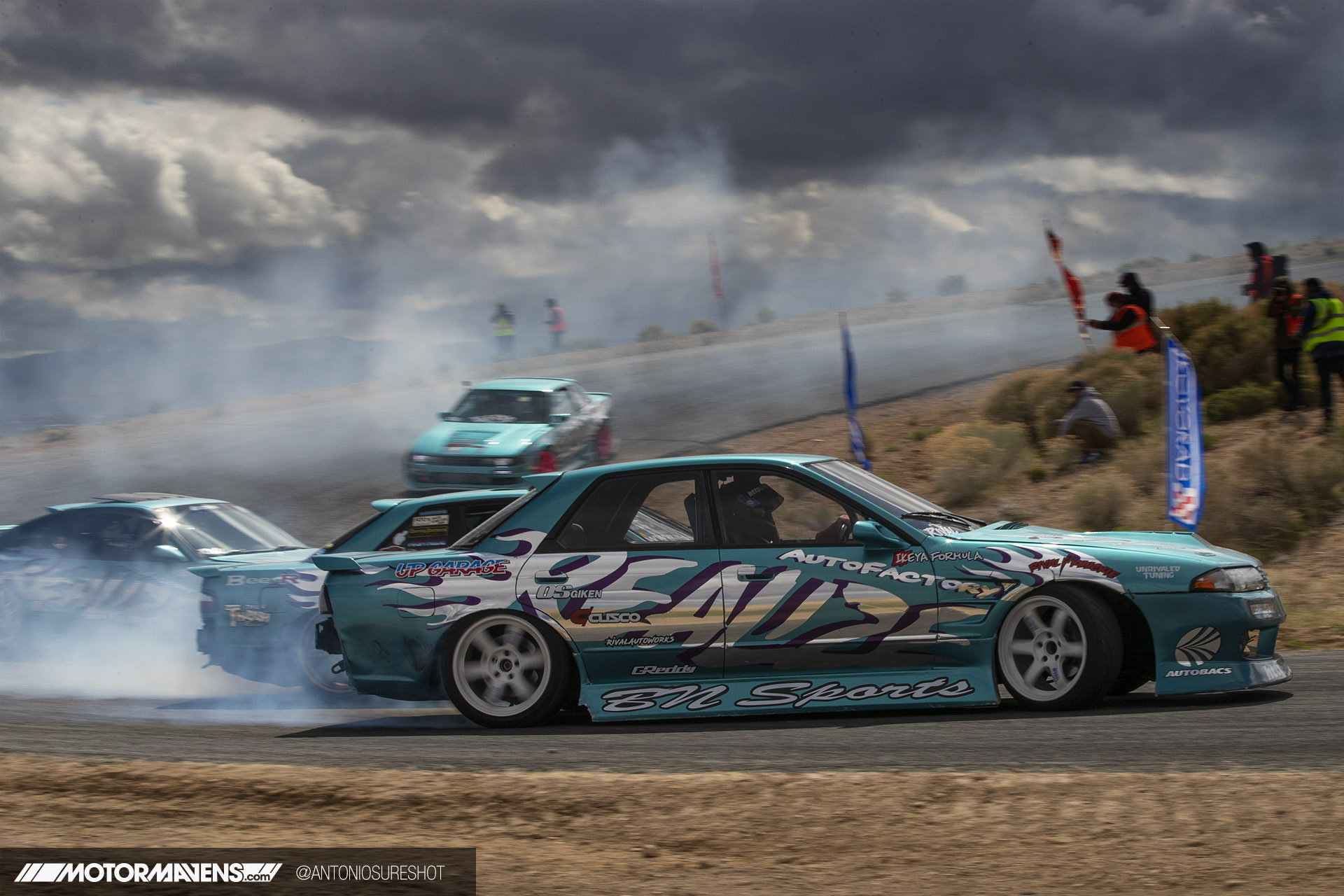 Final Bout is amazing. This is what the true spirit of drifting is all about. The organizers of the event might be from Chicago IL, but they have basically bottled up the spirit of Japanese private drift events and brought them to life on US soil.
I almost didn't make it to Final Bout's first West Coast event, Special Stage West. I was supposed to be at another event on the East Coast this weekend, but due to the Coronavirus, the trip was canceled. There's a positive to every negative, so I'm glad I made it out to Willow Springs International Raceway to see the best looking cars on the left coast shred up and down Horse Thief Mile!
Pictured above is Auto Factory Realize, a Southern California-based drift team that had some of the best looking cars at the event, due to the style of their cars! With the bright teal metallic paint, metallic chrome graphics, authentic aero kits, wheels, and everything else… these guys always look amazing when they're drifting together in a tandem train. In the R32 Skyline 4 door, driving in the lead position on this run is Teddy Danh, who has been involved in the drifting scene as a cameraman filming drifting events even before he built his first drift car.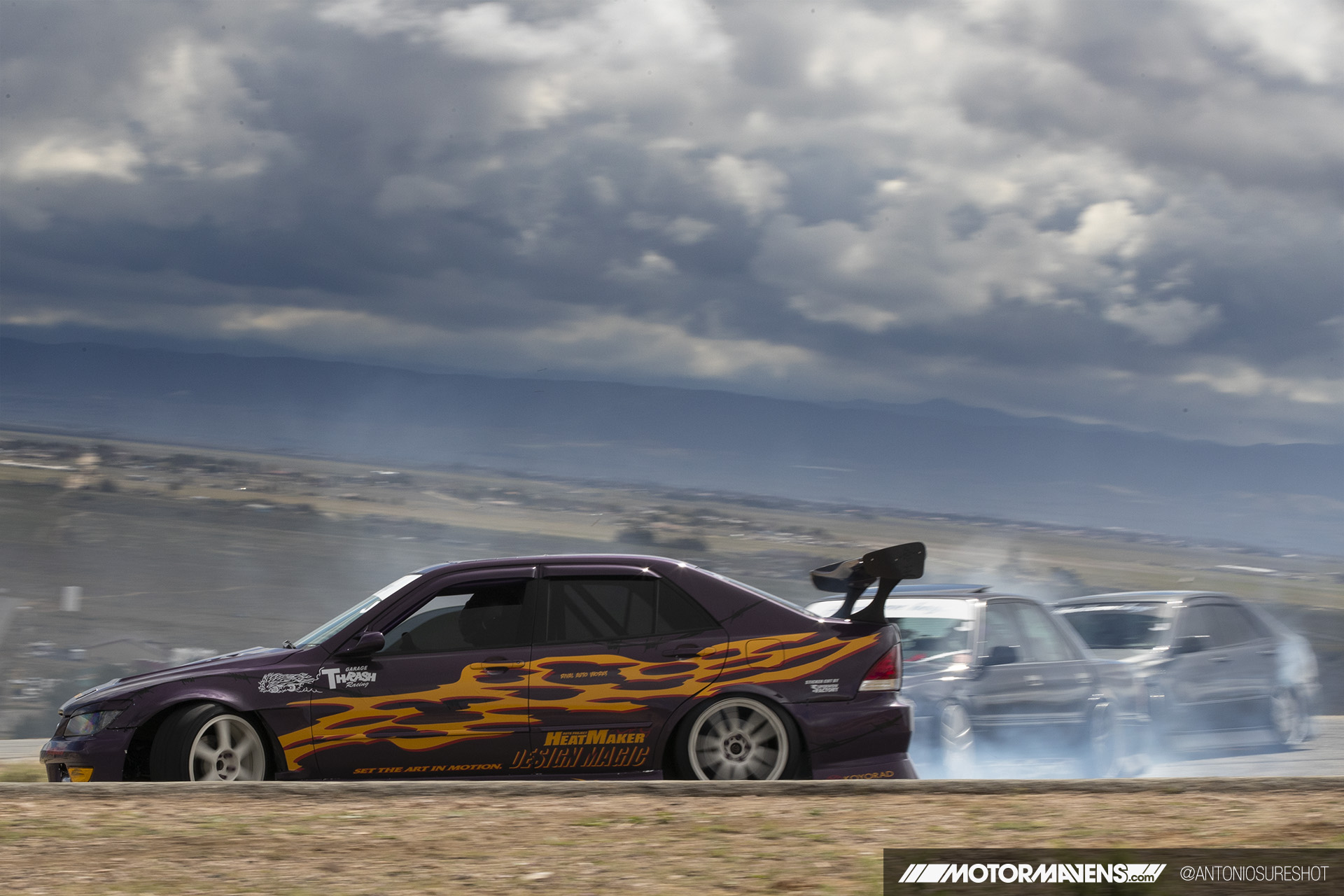 This first generation IS was driven by John Ruiz. I actually don't think I've ever met John, but damn… that IS300 looks stylish! I wish I had the chance to check this car out in more detail. I think I should sell my Lexus GS and get an IS300. The Altezzas at Final Bout look so cool!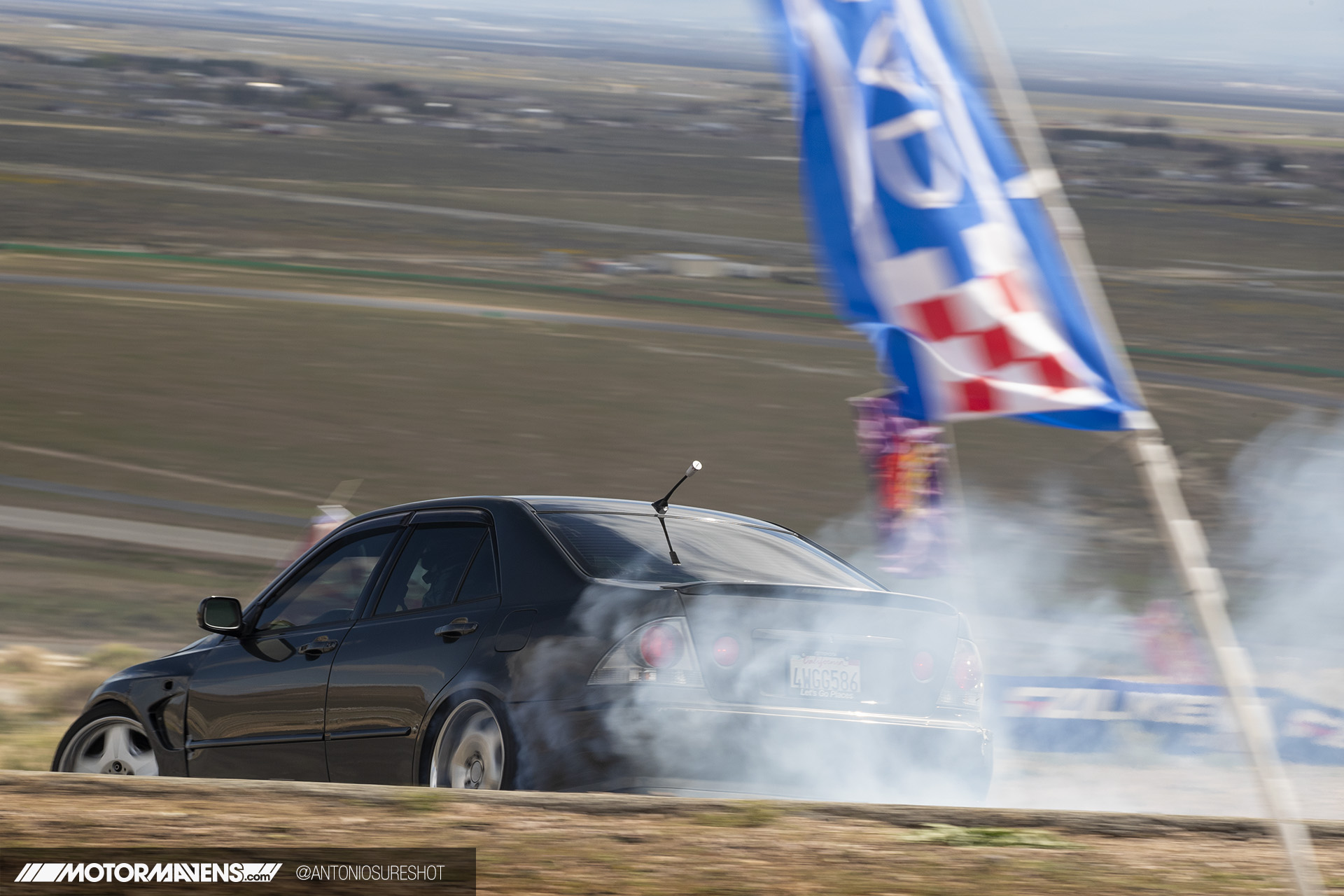 Formula D pro driver Ken Gushi was out at the track, shredding as part of Team Handsome Boy in his 1JZGTE powered IS300. Whether he's drifting for fun, or drifting in Formula Drift competition, Ken seems to prefer a turbocharged 1J or 2J engine.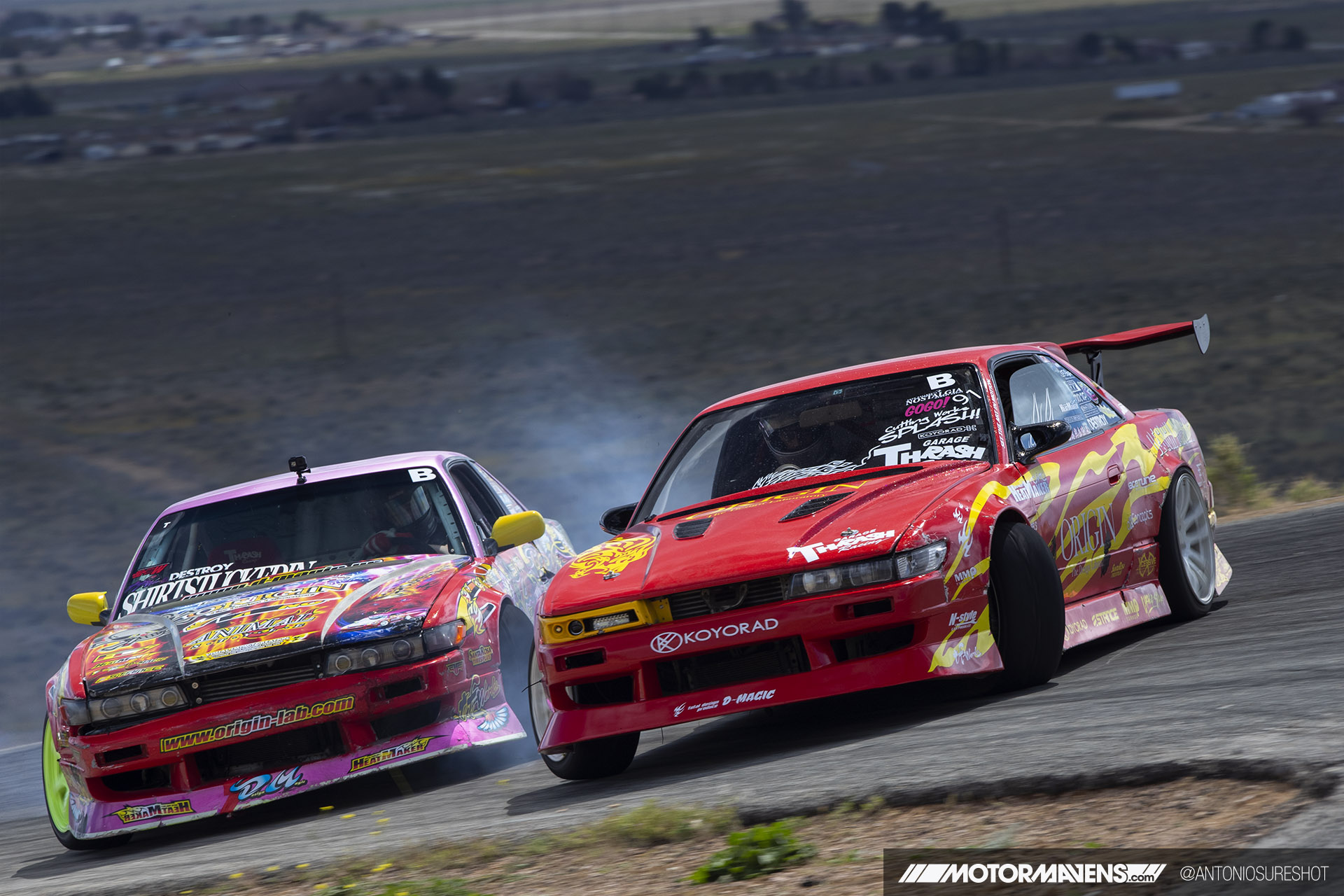 In case you didn't already know, this is drift team Animal Style from Northern California, charging up the hill door-to-door in a pair of S13 Silvias. These guys drove aggressively, and you could tell they were comfortable driving together in close quarters. The graphics on these cars look crazy – you would think these cars are straight from the Kansai region of Japan, not Northern California.
I have thousands of photos to go through from yesterday, so this is just a taste. Check the site for more photos soon!
:: Antonio Alvendia
Instagram: @antoniosureshot
www.antoniosureshot.com
---