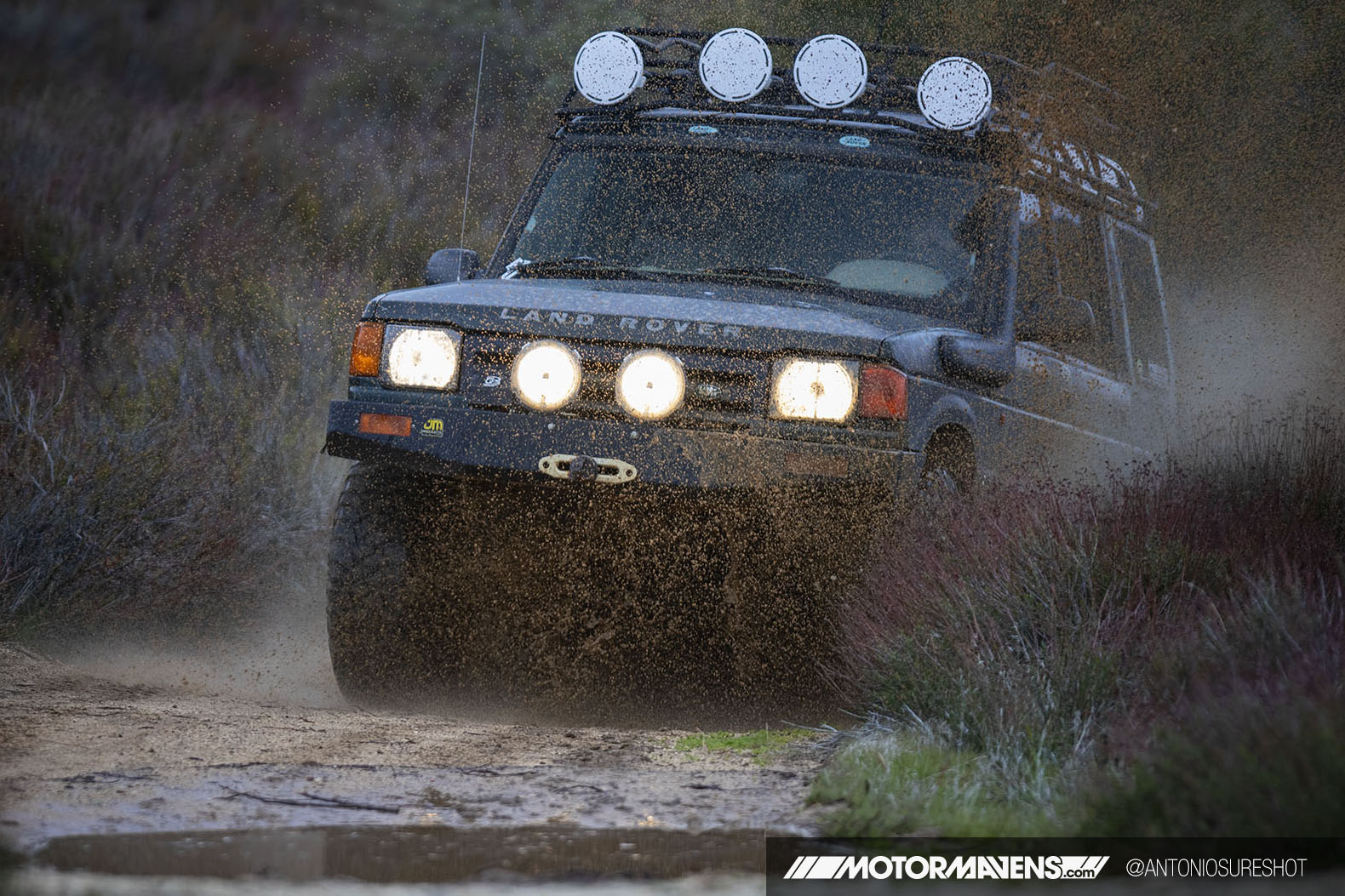 Everyone in the automotive aftermarket industry (and I mean everyone) is getting into building offroad and overland vehicles. You can see the trends developing with the ever growing amount of offroad trucks and overland builds that you see at SEMA, on display above South Hall and parked out front, on the walkway towards the Renaissance Hotel.
At SEMA's MPMC conference, I was talking to my friend Mike Hallmark, the Sales and Marketing Manager for Hellwig Products, and he invited me to go off roading with him in his Land Rover. I agreed with the condition that he would have to do some cool driving so I could get some impactful photos! Mike just laughed, saying, "dude. Don't even worry. The place we're going is going to have some super cool spots for photos."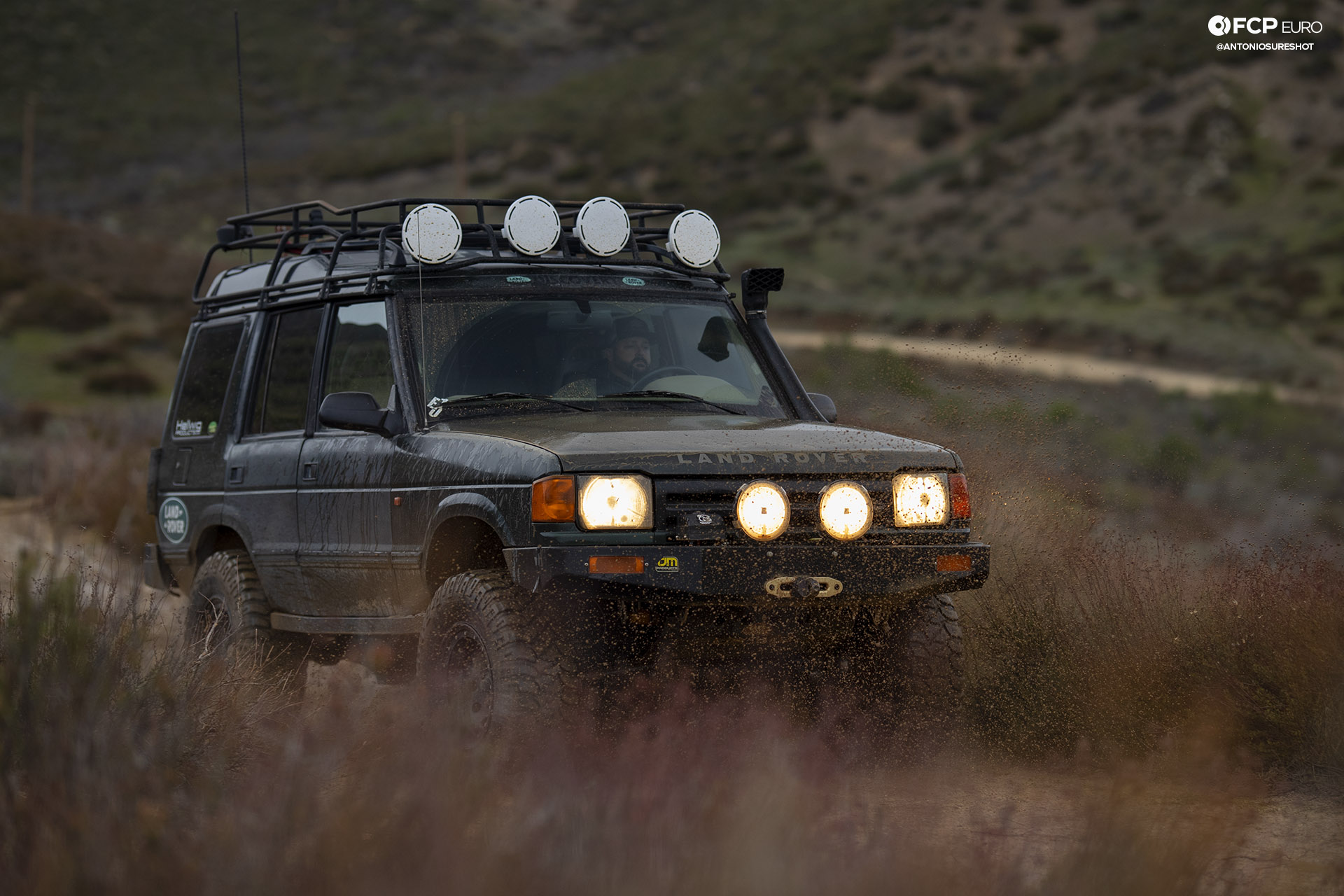 Well, Mike certainly didn't lie about that.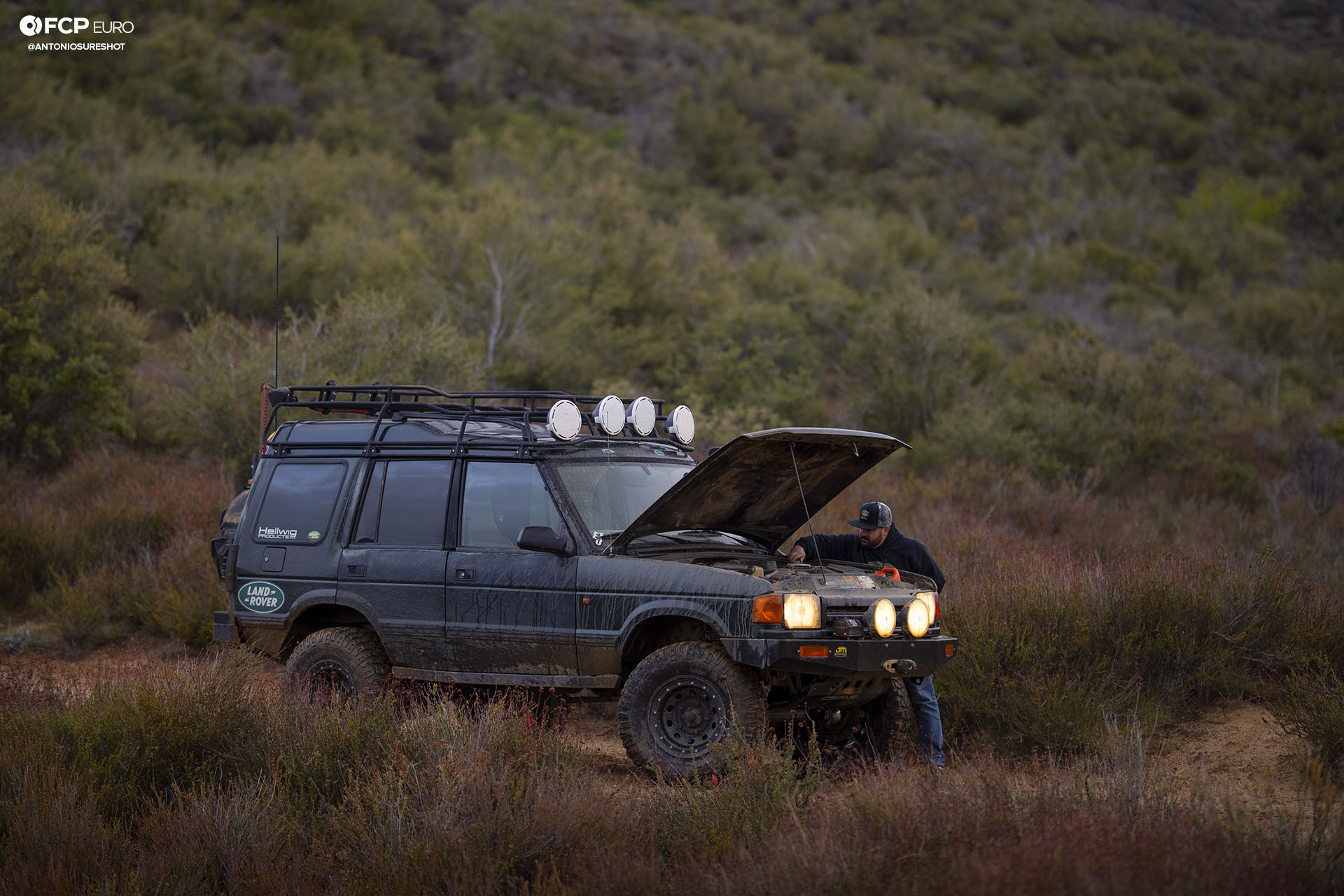 It's a Land Rover. Every once in a while when you're driving it, you need to pop the hood and make sure everything is all good.
While I wrote a full story about this Landy with more details and more photos on the FCP Euro website, I figured I'd include a few photos here.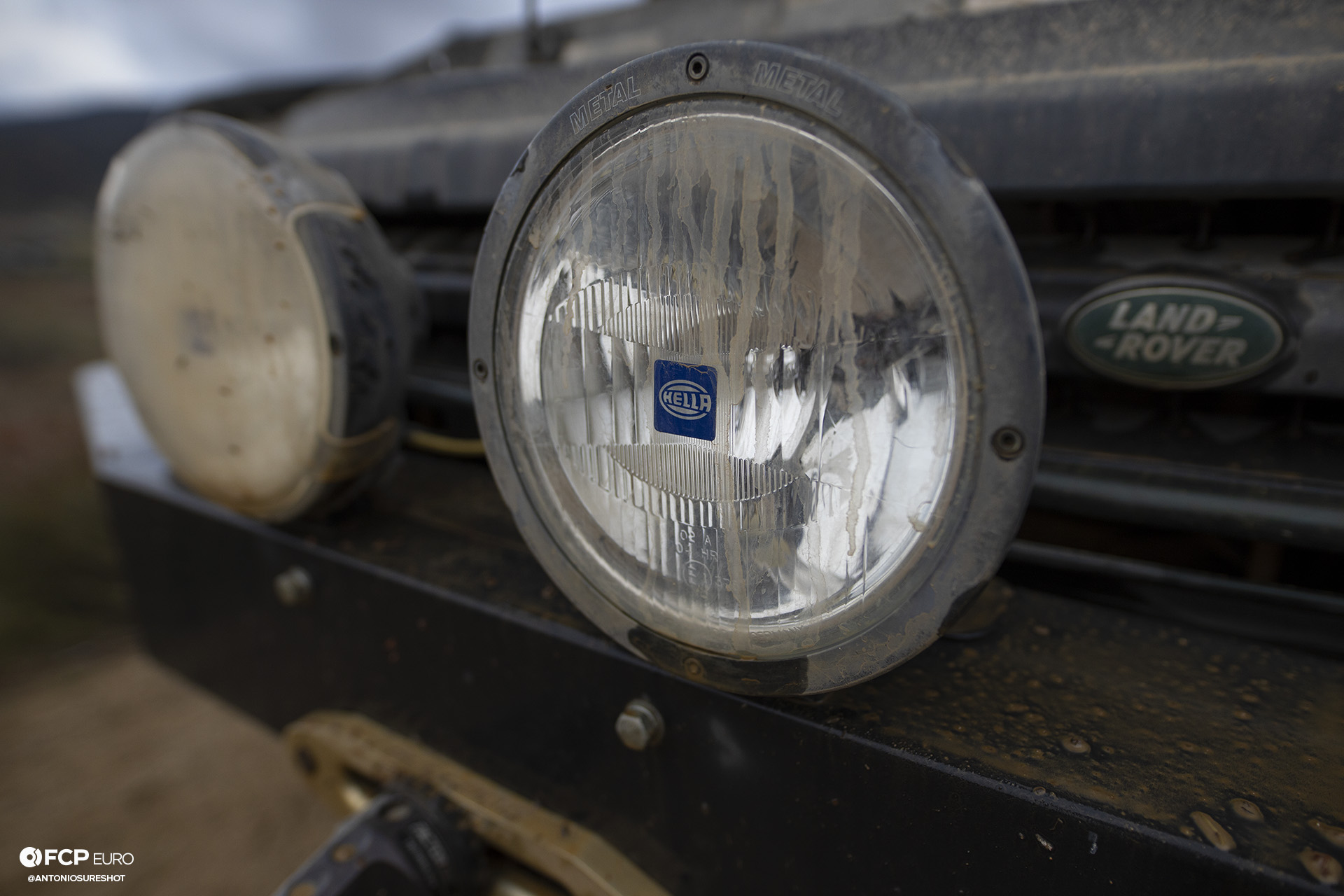 The truck looks mean from the exterior, with the TJM HD steel bumpers wrapping the front and rear. It's impossible not to notice the Hella 4000 Euro beam fog lights on the front bumper.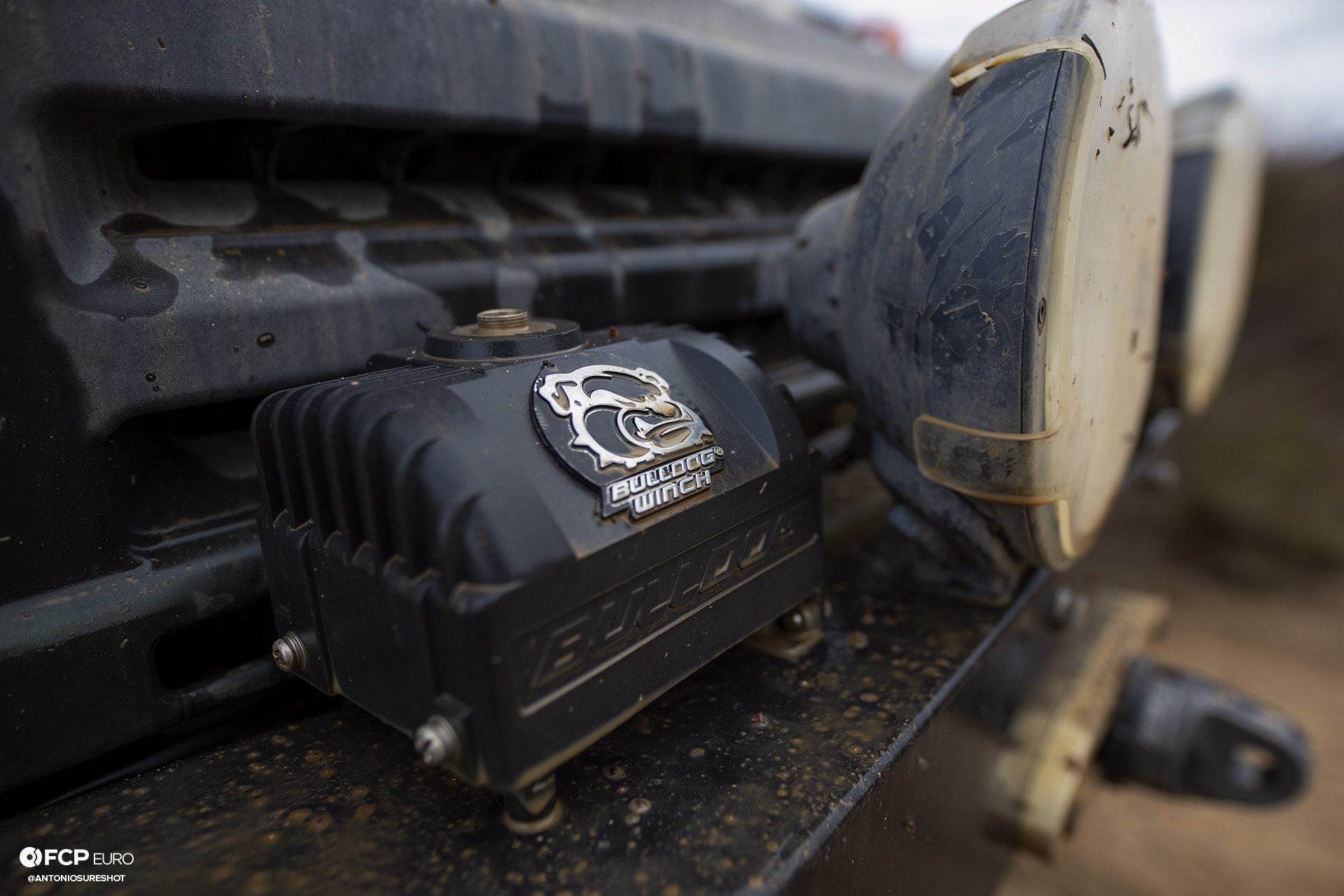 Also mounted on the steel front bumper is a Bulldog 8K winch with synthetic line, which is essential for getting out of tough situations that sometimes occur when off-roading.
Mike removed the standard hook that comes with the winch and replaced it with a Factor 55 closed loop shackle, which is a lot stronger and secure than the normal hook that most winches use.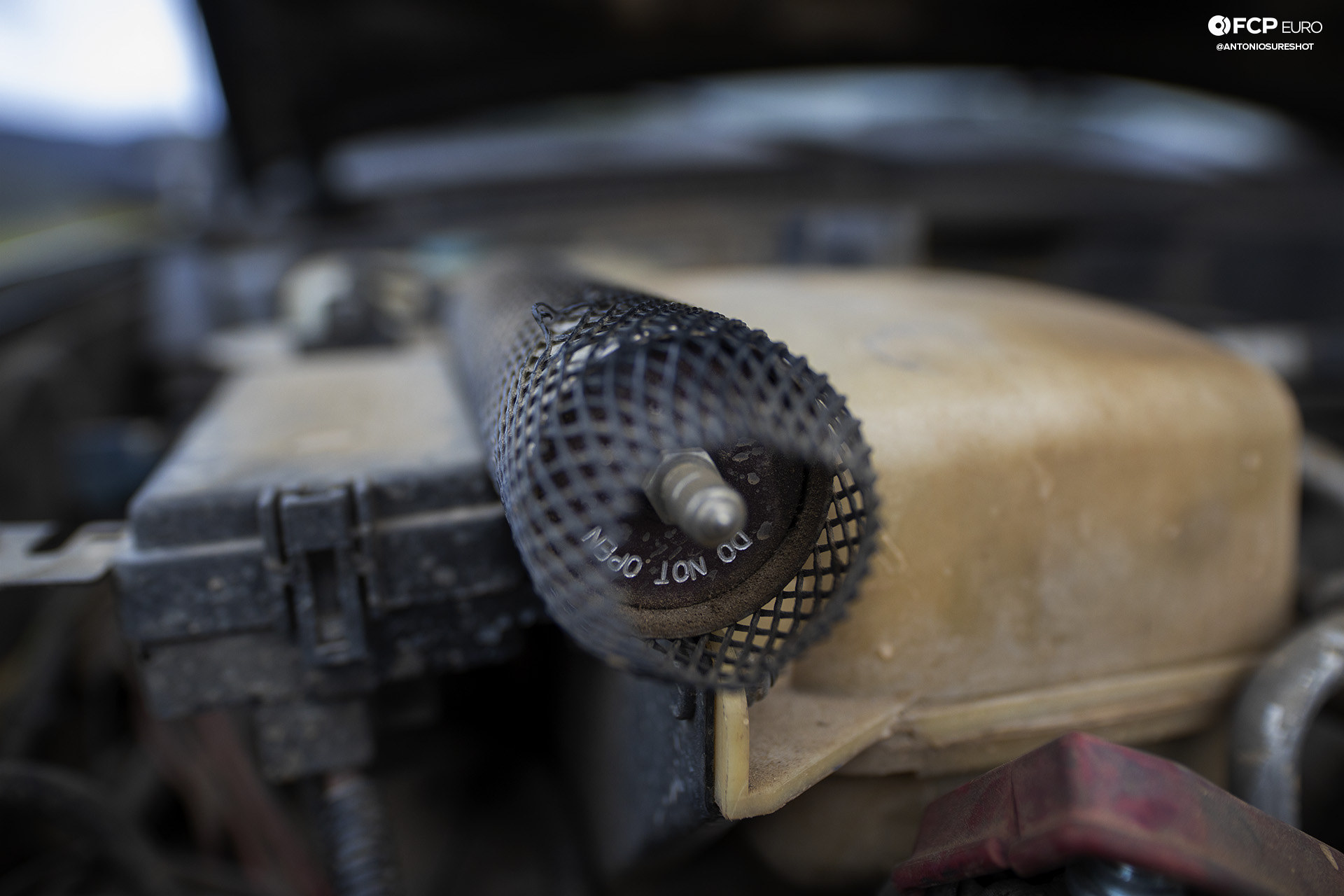 It's pretty difficult not to notice the Bilstein front shock reservoir just sitting haphazardly in the engine bay. Mike explained, "I know that this isn't the ideal place for these high end remote shock reservoirs. Having them in the engine bay, is probably the worst place for them, because they can get hot after a long time driving. But that was the only place I could put them when I was installing the suspension. I'll probably figure out a better place for them later, when I have the time."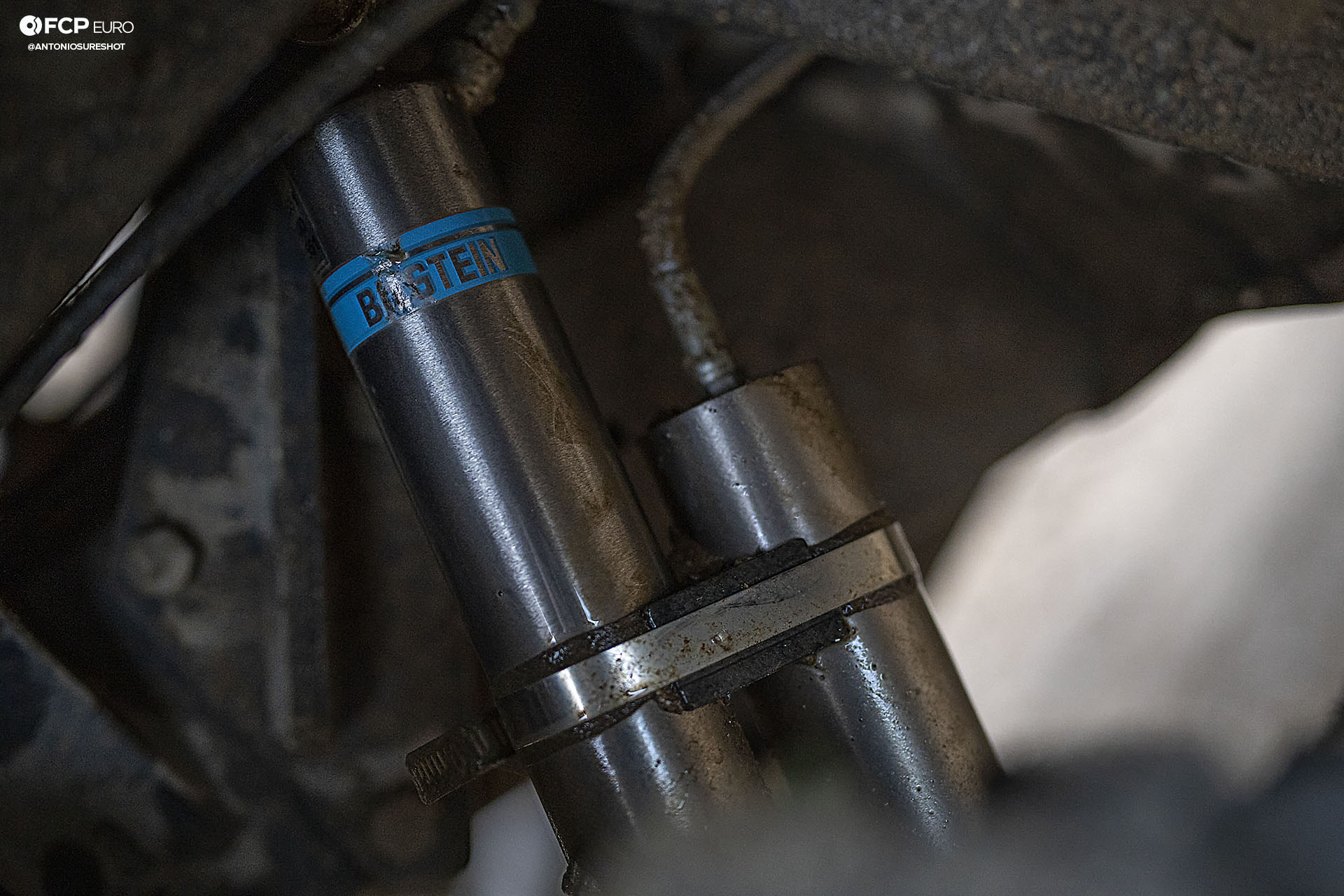 Peeking through the rear fender well, one can see that the Bilstein 7100 suspension definitely gets used. These are 4-inches longer than the normal shocks, and have custom valved reservoirs for better off-road handling.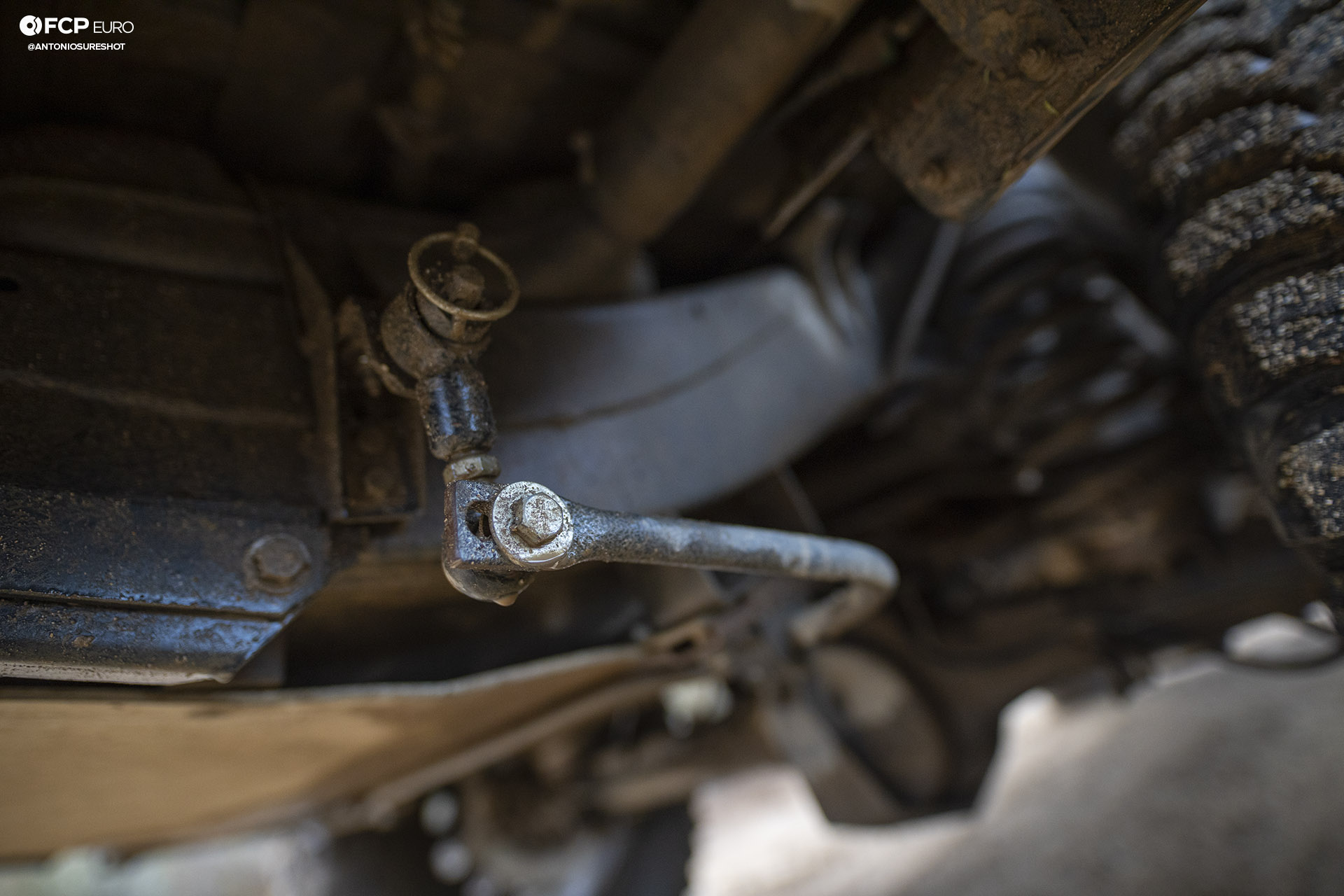 Since Mike works for Hellwig, he sponsored himself with a set of custom disconnecting front and rear sway bars, which allow the rig to achieve more wheel articulation when doing serious rock crawling.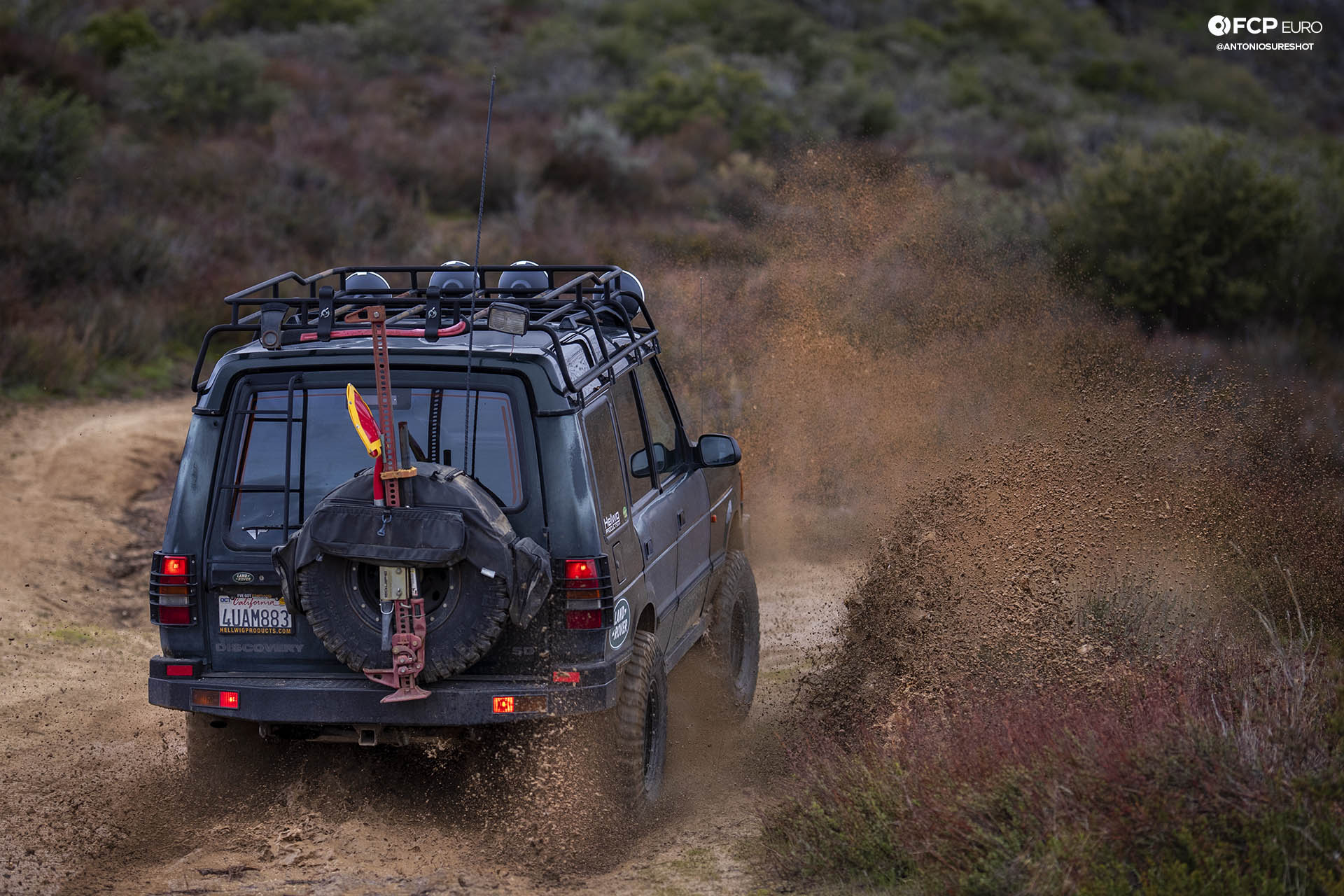 "Of course, when you own a vehicle like this, your build is never truly done," Mike explained. "I still need to install my rooftop tent, freezer fridge, dog guard, and awning. Of course, even more modifications will happen as I come up with new ideas for the Landy. The fun thing is, this is an ongoing build that will most likely never be done."
Check out the FULL STORY, with more details and more photos on the FCP Euro website!
:: Antonio Alvendia
Instagram: @AntonioSureshot • @MOTORMAVENS
MotorMavens on Facebook  •  MotorMavens on YouTube
www.antoniosureshot.com

---