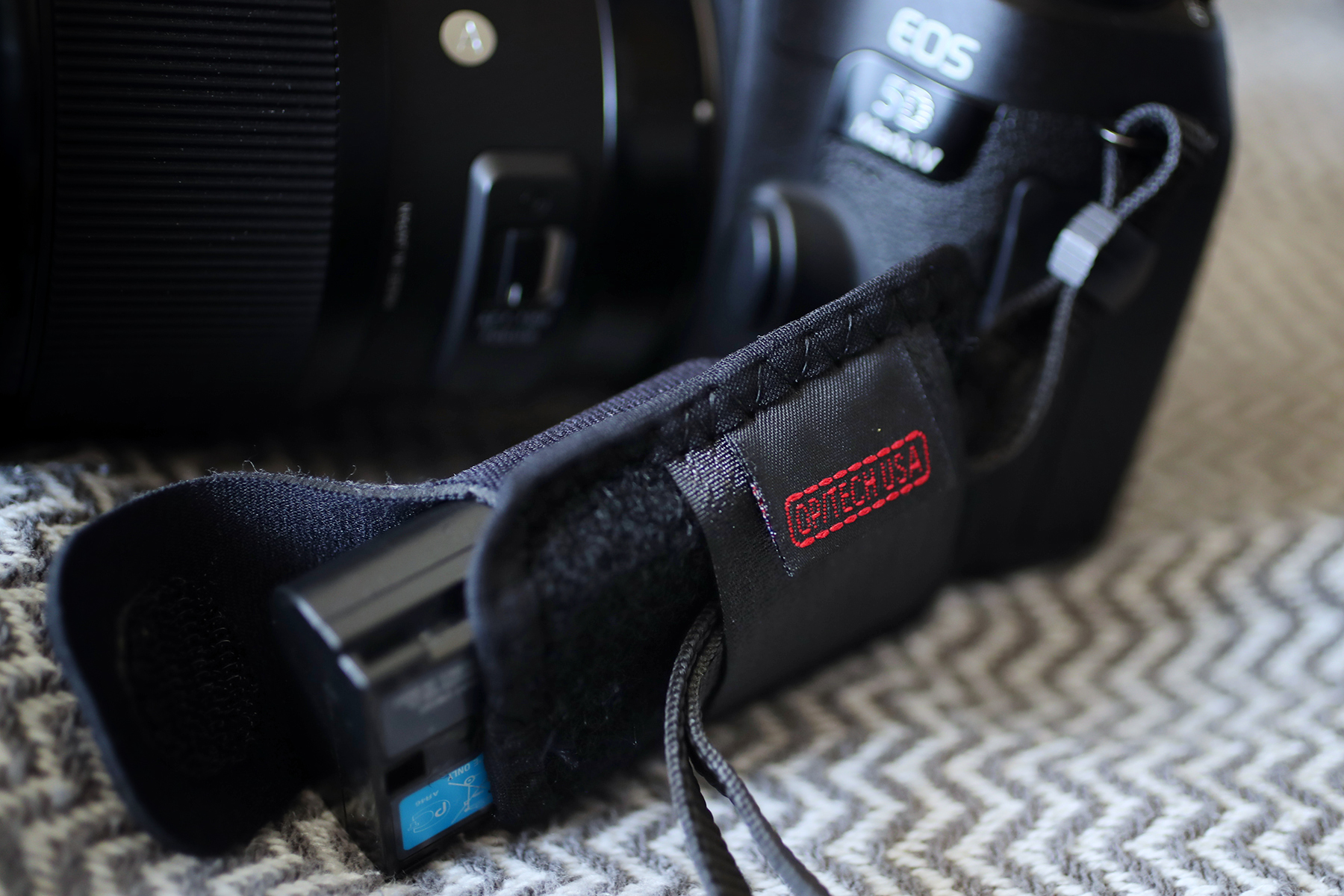 While I was browsing through the Optech USA website for a new Pro camera strap, I stumbled upon this other cool accessory in their lineup, their Compact Battery Holster.
It's stretchy neoprene fabric, like a wetsuit, with a loop attachment that will allow you to attach it to your camera strap, belt, or backpack.
It's perfectly sized to hold batteries in the size of a Canon BP511 (for 70D), LPE6 (for 5D variants), and smaller batteries, like the Canon LPE17 batteries for the Canon M6 or even smaller battery for the G7X Mk2.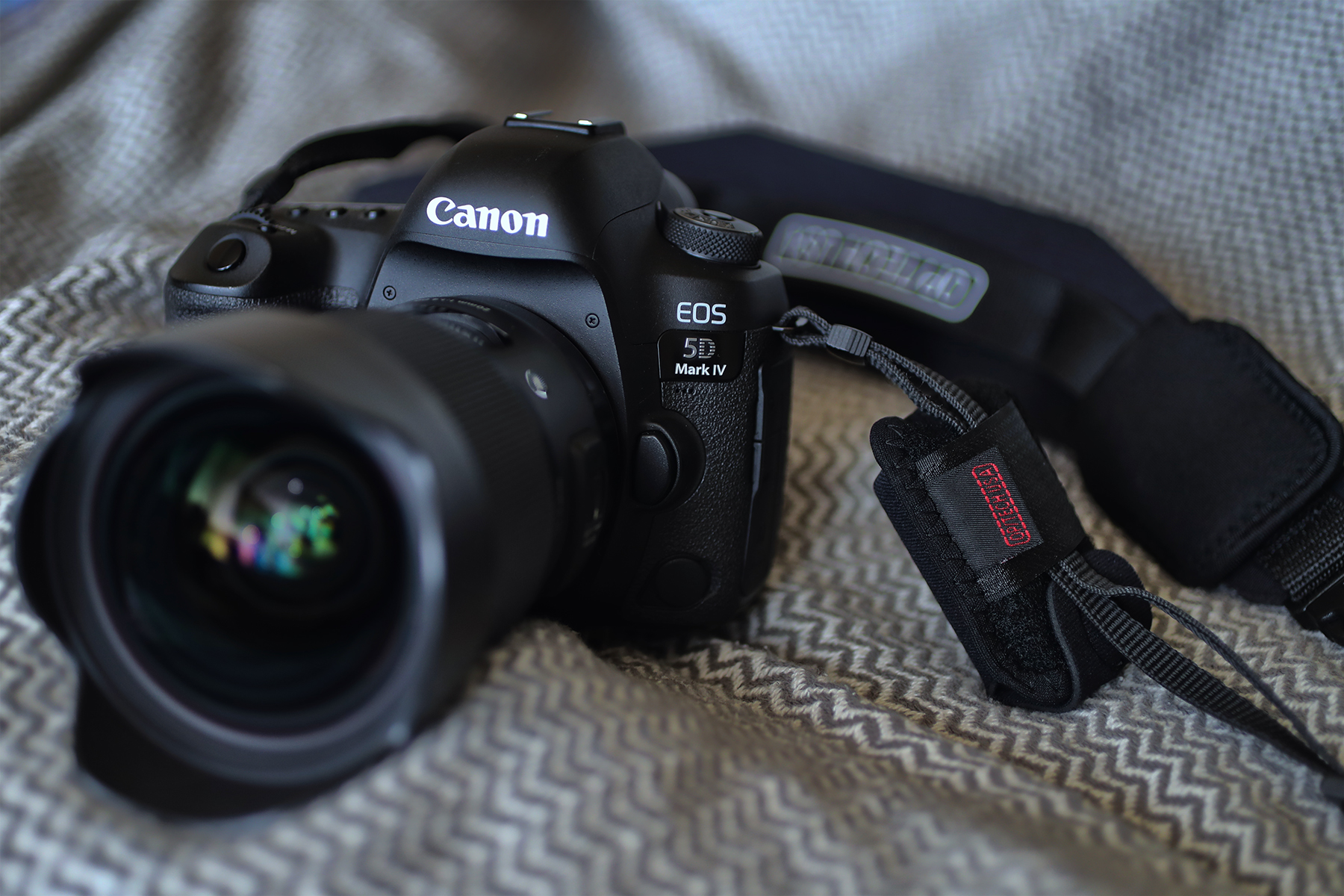 I attached it to the Optech USA Pro strap on my 5D Mark IV, but since I only mounted one of the battery holsters on the strap, it made my camera and strap combo feel like it was weighted unevenly. I think it would be fine if you have one on each side, but since I only had one, I opted to take it off my strap and attach it to my camera bag instead.
Either way, the way this holster mounts would allow you to put it on pretty much any strap, so it will be easily accessible when you need to swap out your battery very quickly. At any rate, they only cost $7.95 so it's totally worth trying them out!
– @antoniosureshot
---