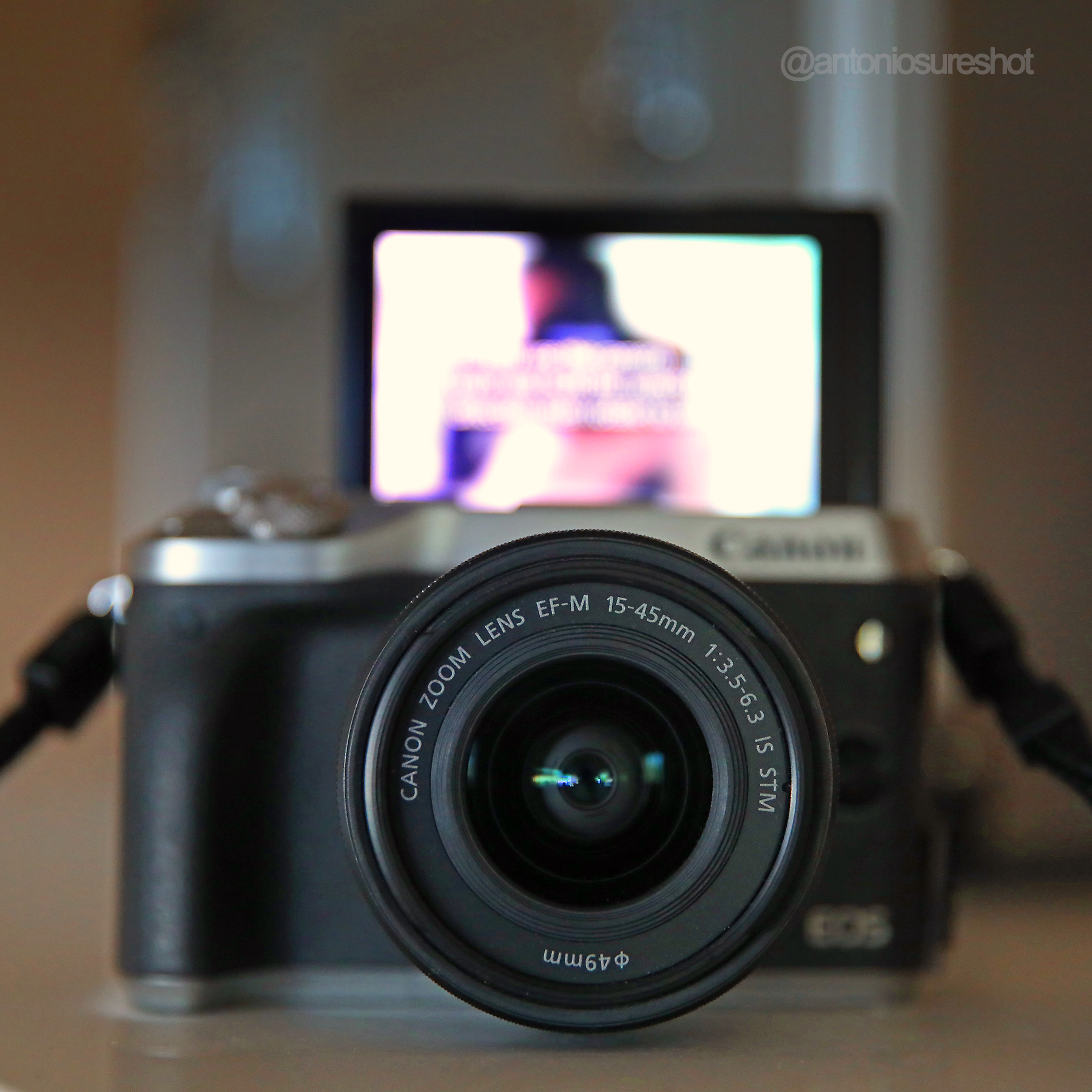 I recently purchased the new Canon M6 mirrorless camera so I could try it out. I was interested in its capabilities as a small, lightweight, portable-yet-powerful camera that I could use for event vlogging and random short trips or shop visits.
I ordered the camera with the kit lens, which was weird for me. In the past 10+ years, I have NEVER ordered a camera with a kit lens. Never. Usually, I dislike kit lenses, because they're cheap and the image quality usually is poor. Sorry to bash if you have an 18-55 EF lens on your Rebel DSLR (Sorry not sorry! If you do have a kit lens, shame on you – upgrade asap!), but this is how I feel. However, this time around, I thought that the specs on the Canon EF-M 15-45mm lens were pretty legit!
Of course I wish the Canon EF-M 15-45mm had a constant f/2.8 aperture all the way through, but that would most likely make the lens huge and heavy. (I'd be OK with that though!) The main reason I thought this lens would be good were because of:
At 15mm, the lens provides a very good, usable focal length for selfie vlogging
It has Image Stabilization
It has the quiet STM stepper motor in the lens, so you won't hear the lens focusing (in your videos). I never realized this was going to be a big deal, but it kind of is. I have a Canon EF 24-70mm f/2.8L MkII lens that I normally use on my full frame Canon 5DMk4 DSLR, and in some videos you can hear a slight crackly noise when it's focusing. It's no big deal if you're capturing b-roll, but you don't wanna hear focusing noises when you're recording yourself speaking, or interviewing someone. It's super distracting. Anyway, Canon STM lenses are the solution!
That being said, I brought this camera on a recent trip to Japan, and discovered that it IS quite powerful.
Here are some things I like A LOT about this camera:
1) It has a fold-out selfie screen, so you can compose your image well.
2) External Mic Input! PERFECT. This M6 has a standard 3.5″ microphone jack, so you can plug in a lavalier mic, your old iPhone headphones, or a Rode shotgun mic for perfect sound!!! SO DOPE. This is probably my favorite feature of this camera. (I'll do another writeup later with some of the best mics I recommend.)
3) Dual Pixel AF!!! Now that's dope AF. This is Canon's newest technology, which allows your camera to track movements and focus more quickly.
4) The M6 has really great battery life! And it uses Canon LPE17 batteries, which are pretty inexpensive and easy to find. BTW, order only Canon original batteries, not the knockoff Chinese ones.
The reason why the Chinese ones are way cheaper is because your camera won't recognize them, and as a result, won't be able to tell you the battery level. You don't want to MISS A ONCE IN A LIFETIME SHOT because your battery was about to die, and you didn't know it, do you? Even if you had an extra battery in your backpack, this could still cause you to miss a shot. That's unacceptable in my book.
Okay, I need to handle some other work right now.
I'll update this and write more as I discover more great things about this camera!
:: Antonio Alvendia
---