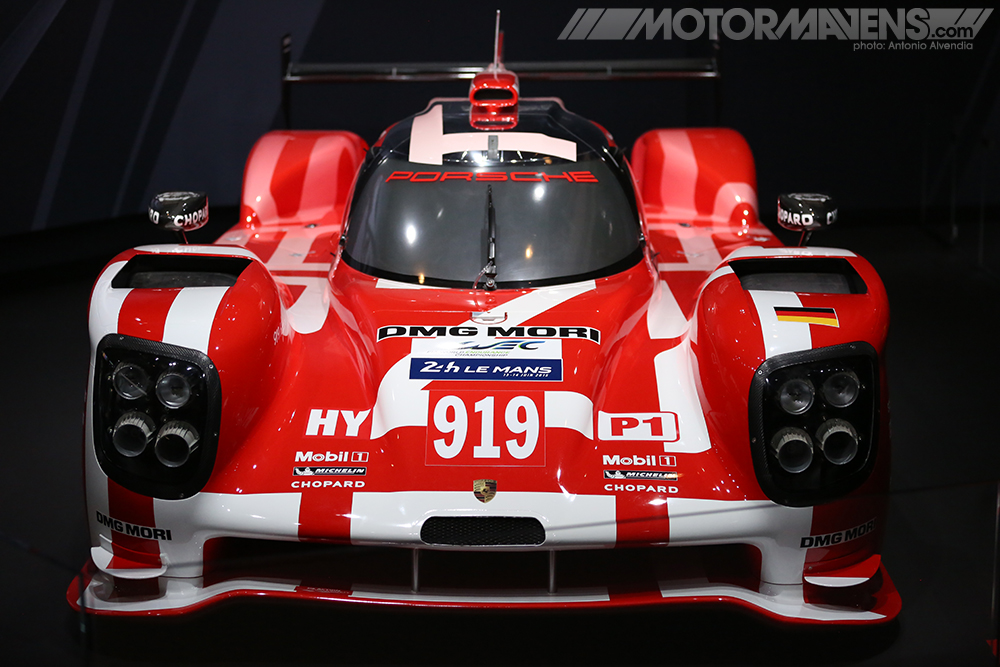 Now THIS is my kind of hybrid! I couldn't help but be drawn to the amazing red and white gradient livery on this Porsche 919 Hybrid that won the 2015 FIA World Endurance Championship. It was kind of like noticing a pretty girl from across the room, and I just couldn't stop stealing glances!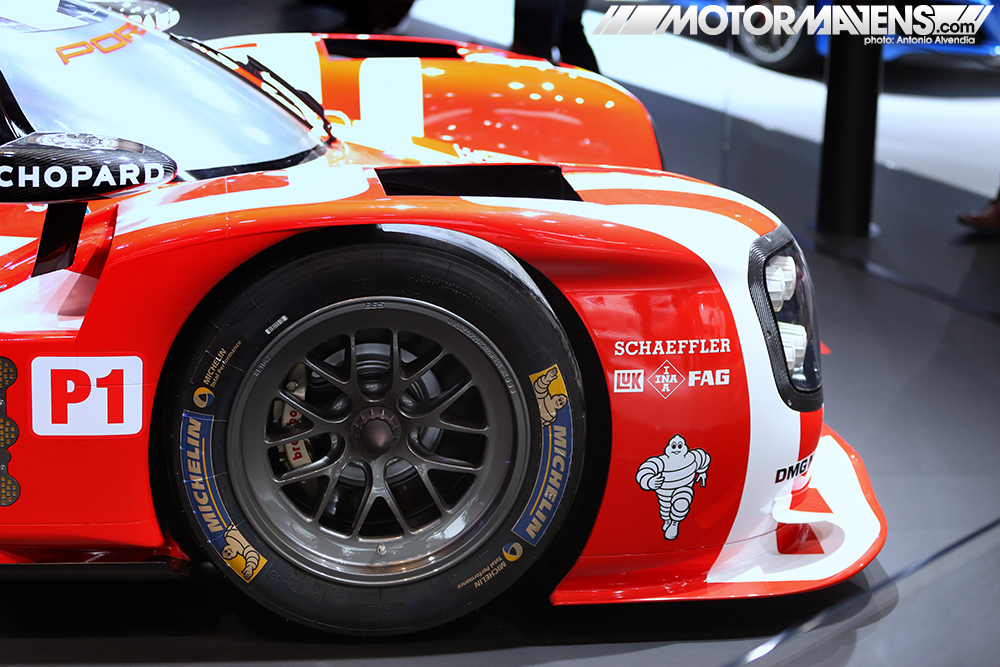 The Porsche 919 Hybrid is a 4 cylinder turbocharged sports-prototype racing car constructed by Porsche for use in the Le Mans Prototype 1-Hybrid (LMP1-H) category of the FIA World Endurance Championship for factory-supported hybrid-powered cars. This hybrid turbocharged system makes over 500 horsepower!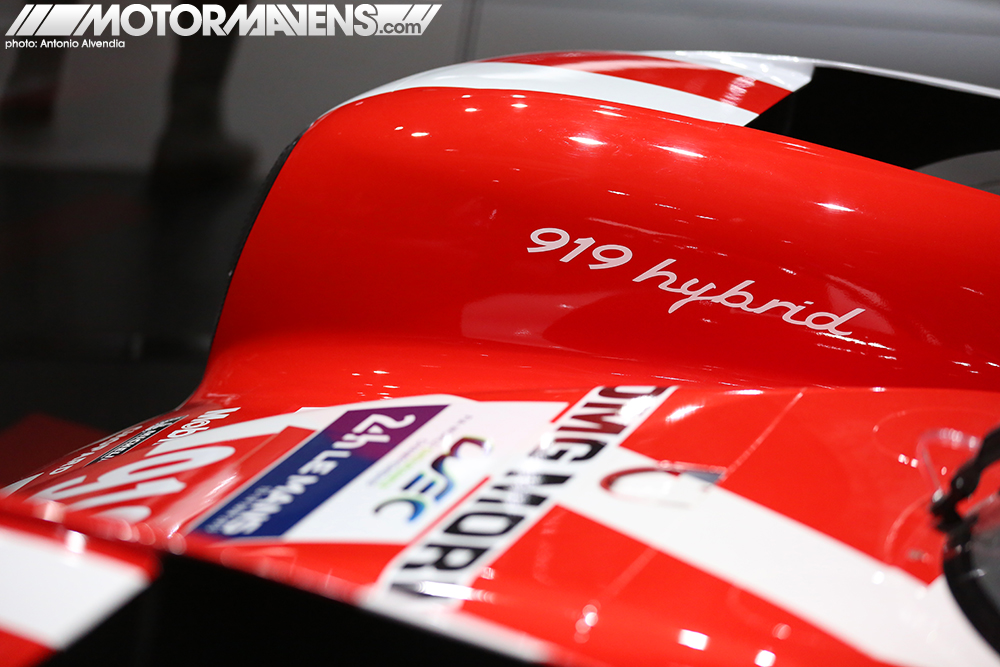 The 919 Hybrid is the first sports-prototype built by Porsche since the RS Spyder, the first sports-prototype built by Porsche to compete in a top category of sportscar racing since the Porsche 911 GT1-98 and Porsche LMP1-98 and the first sports-prototype to be raced by Porsche as a racing team since the Porsche 911 GT1-98 and Porsche LMP1-98.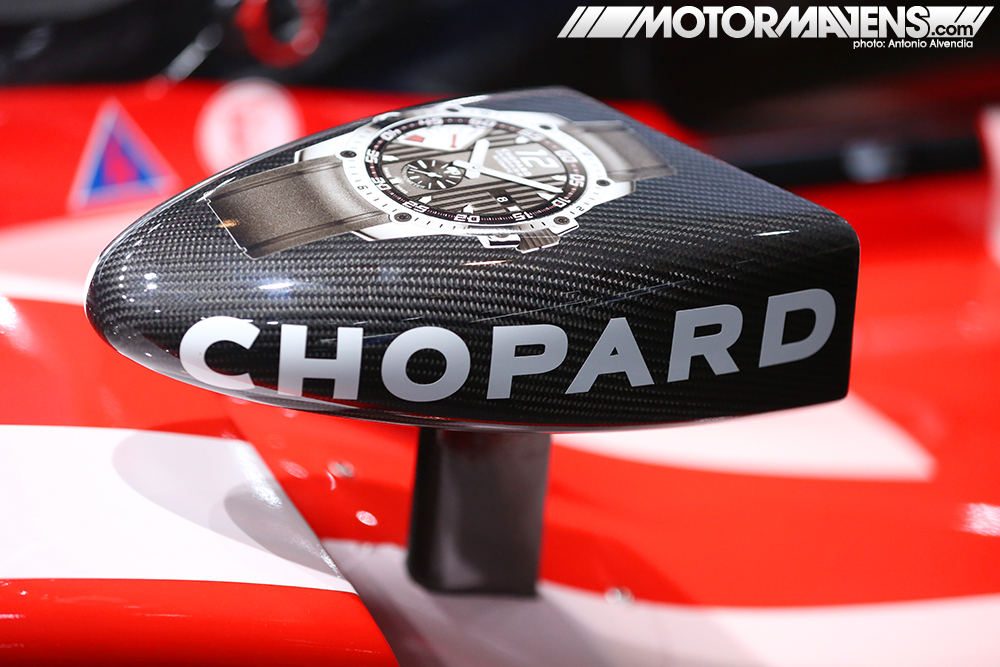 The team is obviously sponsored by Chopard watches – they have cool looking brand placement on the carbon fiber fender mirrors, along with a printed sticker of one of their watches.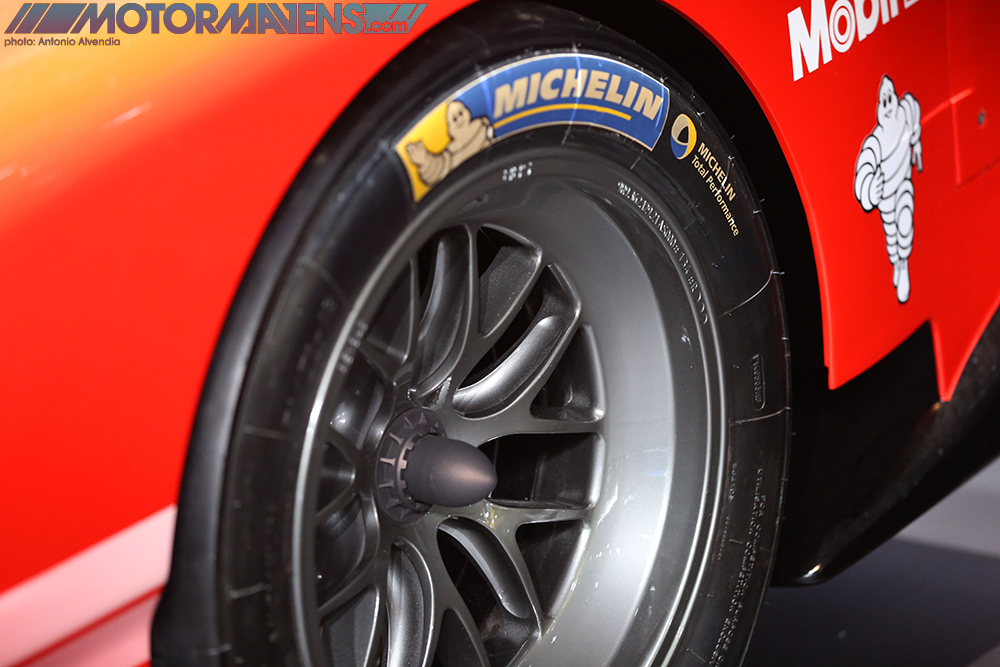 The deep concave mesh forged magnesium BBS wheels and centerlock lugs let you know this LMP1 car has been constructed for serious business – this equipment has been chosen for quick tire changes in the pits! The wheels are wrapped in Michelin race tires in 310/710-18 sizes.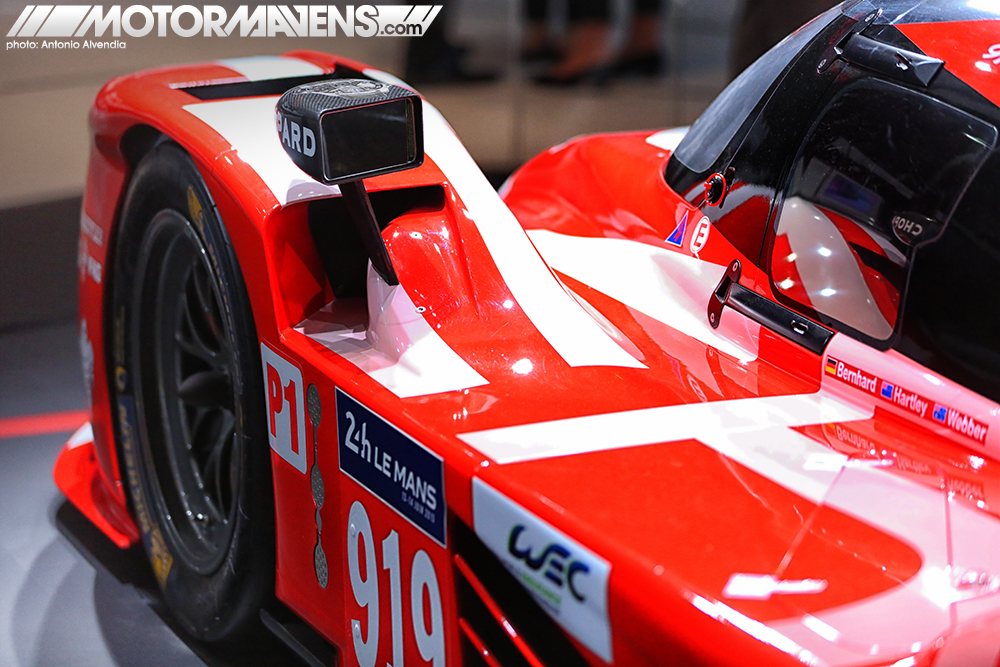 The aero channeling in the front fenders looks so cool! It's very interesting to see all the aerodynamic advancements in the modern LeMans prototype cars!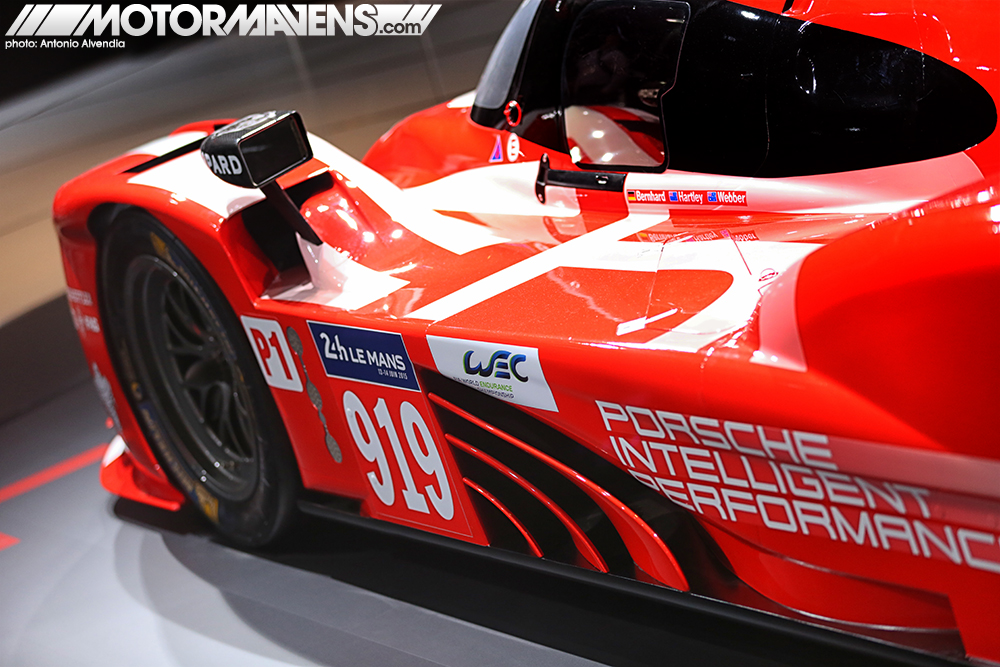 Look at those aero channels in the sideskirts! Bad ass.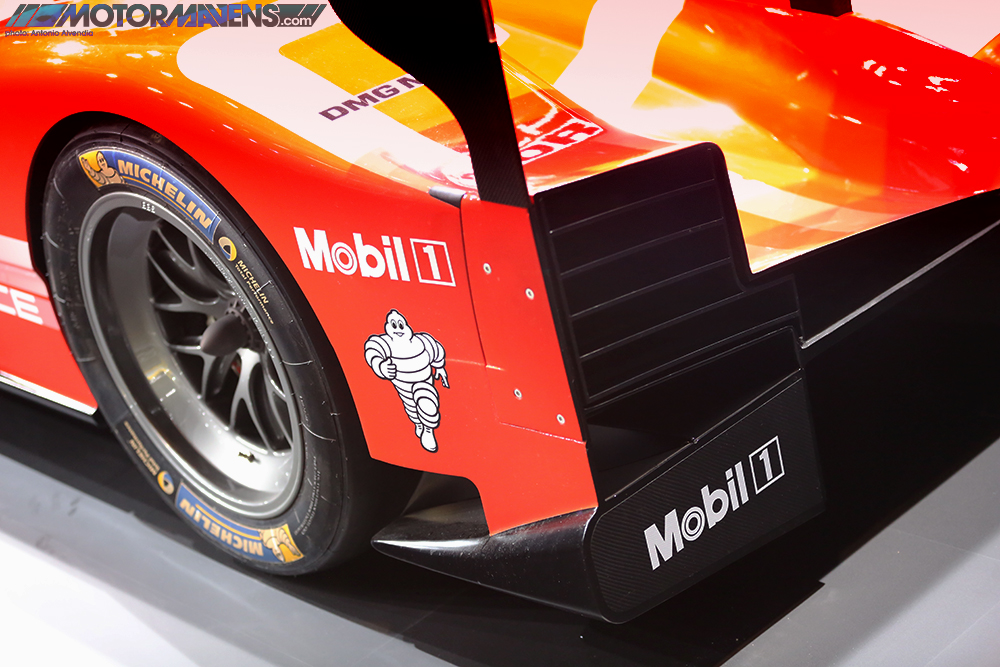 Look at that rear aero!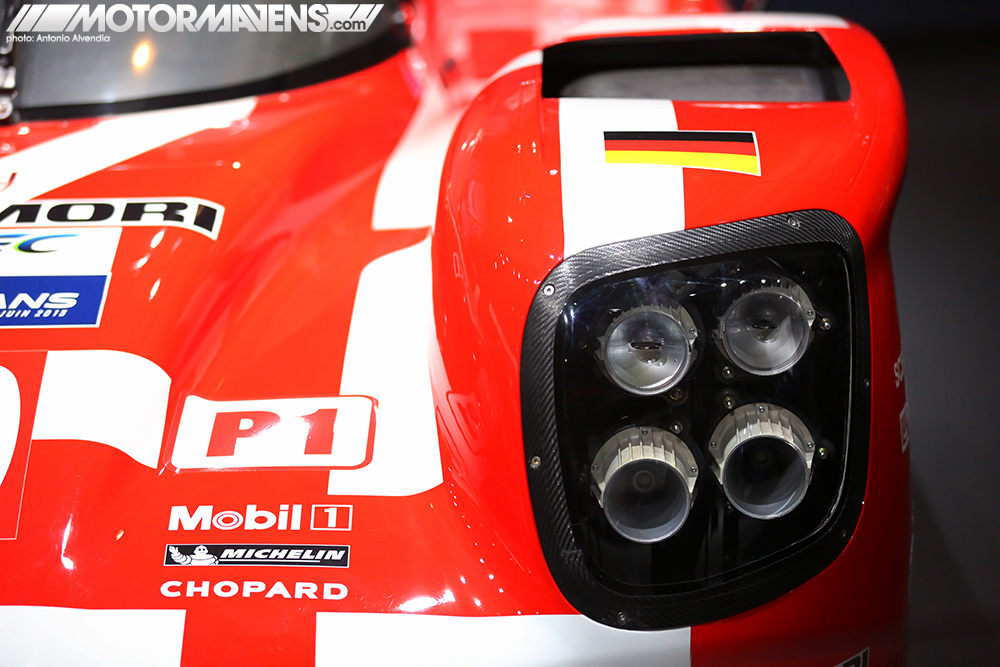 Even cooler than the aero package on the car is the fact that Porsche installed rocket launchers underneath the headlights! No wonder they took First Place in the FIA WEC series! Love it.
Check out this video of Porsche LeMans driver Timo Bernhard as he gives us a walk around tour of the car!
Even better than that, watch this video clip of the car in action at LeMans, and listen to the turbocharged V4 engine sound!
:: Antonio Alvendia
---