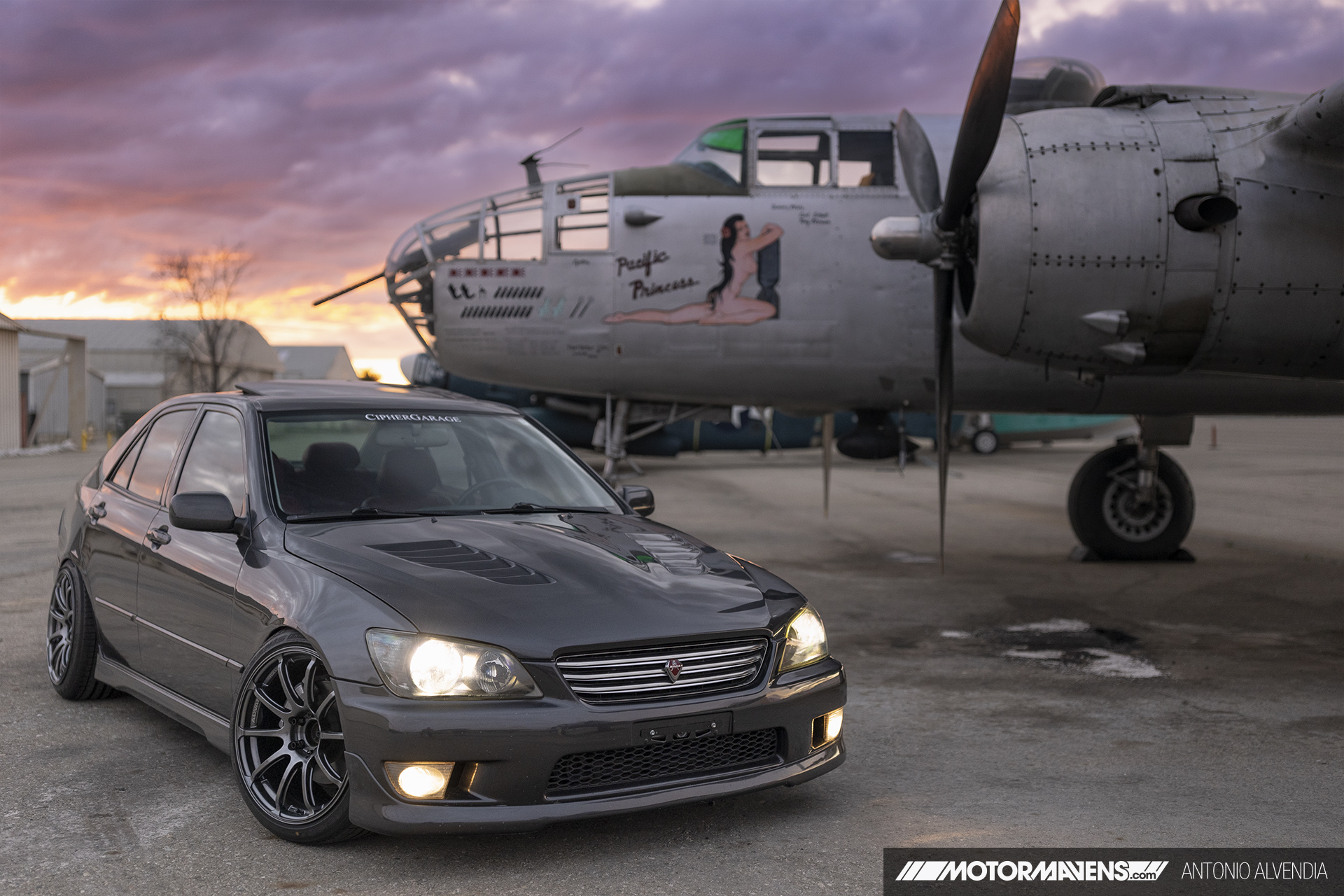 Almost exactly one year ago, I decided to buy my first Lexus IS300.
I don't know why it took me so long to even consider buying an IS300 – I've always liked the design of the Japanese domestic market Altezza's exterior, and the interior was also incredibly well designed. For a vehicle that's now twenty years old, the IS300/Altezza has aged really well.
In fact, I now consider the first generation JCE10 Lexus IS300 (SXE10 Toyota Altezza) to be a Japanese neo-classic. I already own tons of Toyotas from the 1970s and 1980s, so I didn't intend to add an IS300 to my collection. However, like I said in my Petrolicious video feature, I'm often times the victim of a good deal, meaning I always seem to find good deals on vehicles and I end up buying them on impulse.
Let me back up a bit. Sometime last year, Performance Auto Sound Magazine contacted me and asked me to shoot a cover feature for them, which coincidentally was the JZA80 Toyota Supra Turbo owned by my friend Nick Stonawski.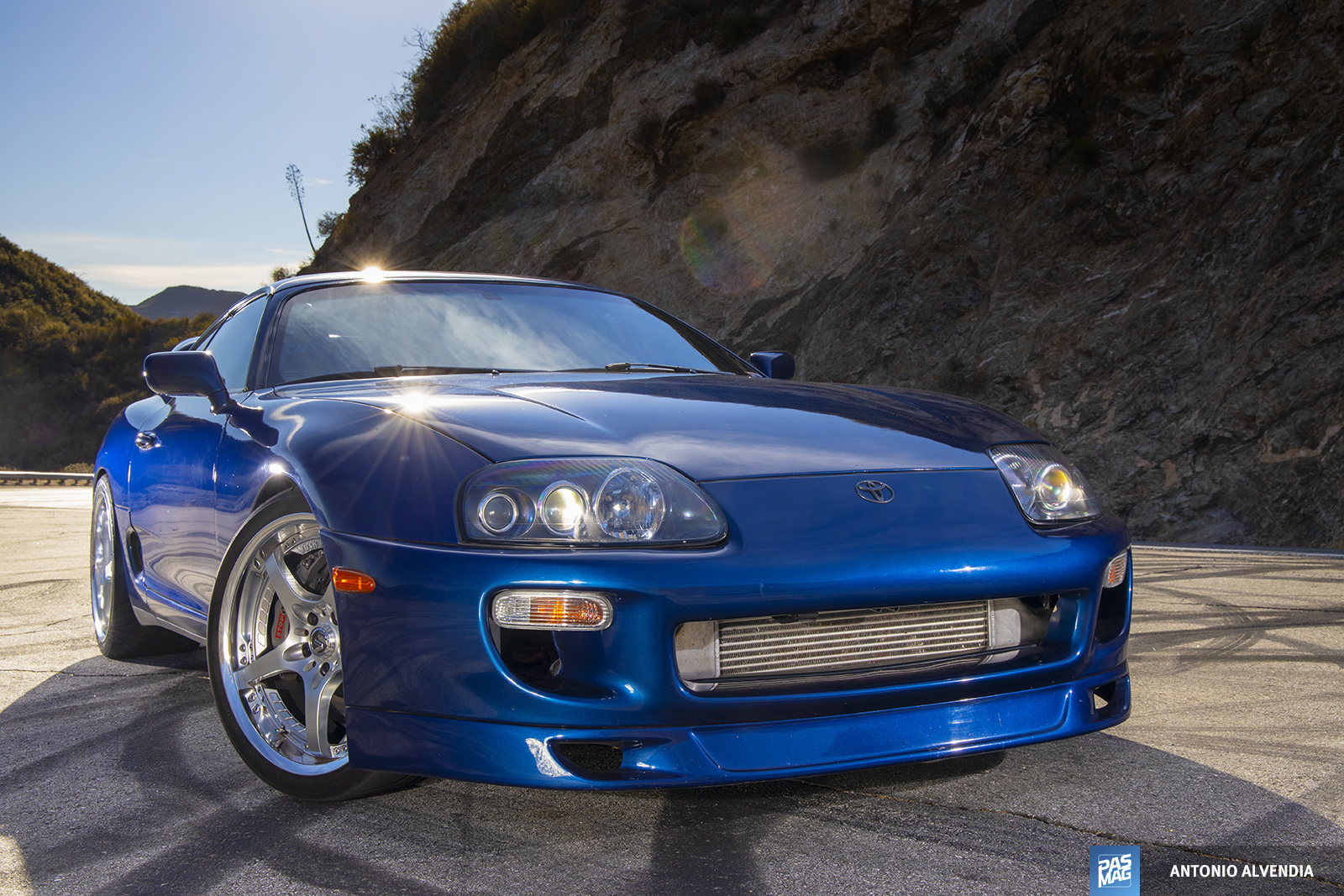 When we were shooting images of the car, we took it for a rip up Southern California's famous Angeles Crest Highway. The entire time I followed Nick up the canyons, I could hear his turbo whistling, along with the sound of whooshing air as his hachi-maru Mk4 Supra cut through the air. That's when it hit me – why the hell don't I have a 2JZ or 2JZGTE powered car in my collection yet?!
I've always been a fan of the Supra and its powerful turbocharged 2J engine. However, I have a bit of a confession to make – I'm not really a fan of large 2-door vehicles. I used to own a JZZ30 chassis (Lexus SC400) and coming from a lightweight, nimble car like an AE86, I didn't feel that it handled well at all. I think this is why I never really considered buying a JZA80 Supra Turbo, even though I like them and respect them. I dunno – I just never lusted after one. Anyway, I have plenty of friends who own Supras, so whenever I want to have fun with a JZA80, I know I can just hang out with my Supra friends.
Back to the Altezza – the first time I ever saw a Toyota Altezza in person was at the 1999 Tokyo Auto Salon. I always liked how the car looked, and obviously loved the look of the chronograph-styled gauge cluster. Even though the Altezza/IS300 is a sedan, it feels light and nimble… and if you're driving an Altezza/IS300 with a factory manual transmission, the car honestly feels similar to how an AE86 feels! Obviously the US-spec IS300 has more torque than an AE86 (2JZGE inline six cylinder va 1600cc 4AGE 4 cylinder) and more sophisticated rear suspension (independent rear suspension vs solid axle rear)… but both cars feel light and nimble in the corners, and have great steering response. Love it!
Anyway, I mentioned this to my friend Ryan Bacsafra, who relocated to Plano TX to work for Lexus. Once he knew I was somewhat interested, Ryan kept encouraging me to buy an IS300. After all, Ryan is one of the OGs from Club Lexus in Southern California, and even though he moved to Texas, he still owns a super clean IS300 along with a newer RC-F. He knew just what to say to make me pull the trigger, because he texted me super early one morning, saying, "you better call this dealership ASAP, because I found you a super clean silver IS300 Sportcross for cheap!!!"
Since I can't seem to resist good deals on cars, I made an appointment to see the car. The lady at the dealership said her phone was blowing up with tons of people interested in the Sportcross (IS300 wagon) – even from out of state. I immediately drove down to see the car.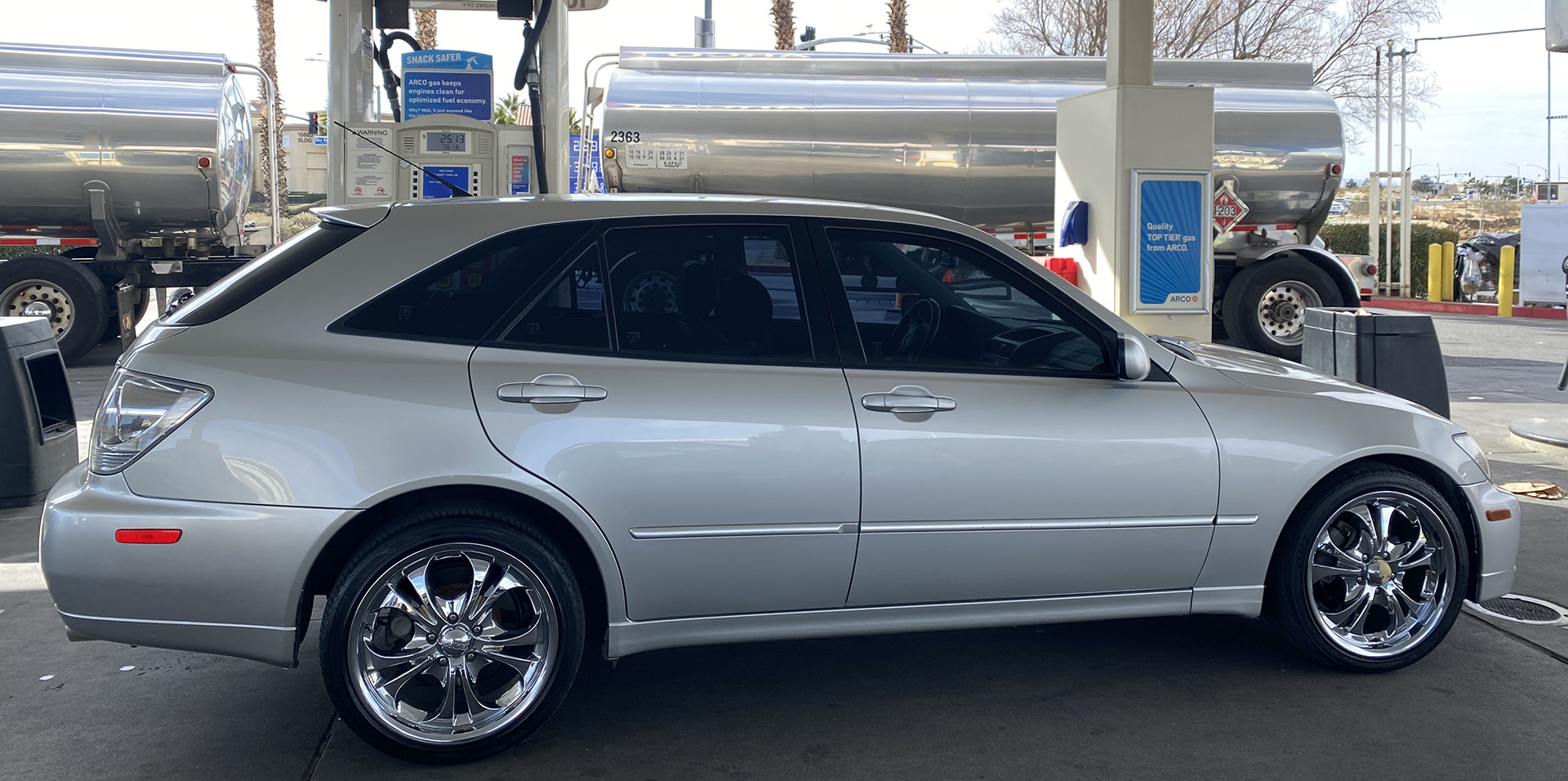 The car was clean overall, and the engine bay was clean. It had bubbling tint in an ugly blue color, and horrendous wheels that looked like a horrific cross between Boyd Coddington and DUBshow rejects. (PS: I lowkey think some popular Japanese wheels from Work and Weds have this same look, but with a deeper lip, and I'm not a fan of those designs either.) It was good from far, but far from good. I knew I could fix the things that were wrong with it easily though. Whatever… I just decided to buy it.
After all, if I decided I didn't like it, I knew I could just resell it – and most likely for more money. I could talk details for days, but to make a long story short, I ended up liking the way the Sportcross handled when I drove it, so I took it home with help from my friend Hector Gonzalez, who used to work for Spocom and Hoonigan.
Actually, I didn't want to be seen driving a Sportcross with those horrendous chrome wheels on it, so I asked Hector to drive the car home for me. LMAO.
The next day, I found a set of factory Lexus IS300 wheels on Offerup, and took them to a tire shop to swap them. I ended up selling the chrome wheels to some guy on Craigslist a few days later.
My IS300 was starting to look legit, like a stock IS300 from the factory, even though it had ugly blue tinted windows with bubbles in them. Even though I liked the car overall, I wished that the Sportcross I bought had a sunroof. I just love driving with the roof open, especially at night.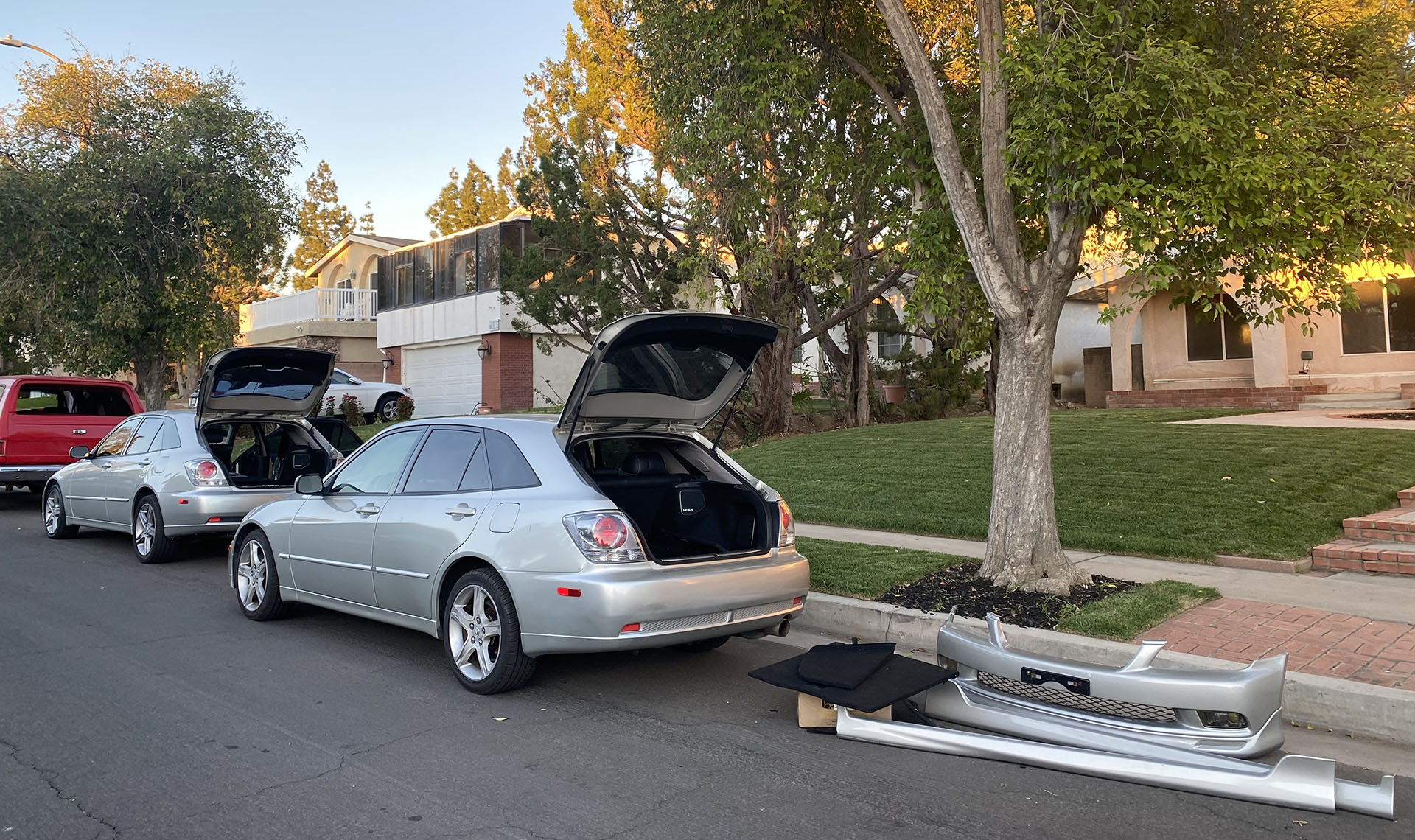 The very next day, I found another silver IS300 Sportcross for sale on Facebook Marketplace, and it had a sunroof! I knew these Sportcross wagons were rare and sought after, so I bought that one too.
That same week, I found a set of Japanese Altezza Gita bumpers and JDM Gita sideskirts on sale on Facebook, and I picked those up too. Things were progressing quickly! My initial plan was to sell the slicktop non-sunroof version and keep the Sportcross with the sunroof.
However, one month later, I saw that one of my friends was considering selling his GGP (Graphite Gray Pearl) IS300 sedan. This thing looked cool already, and had loads of parts on it… for just a few thousand more than I paid for each of the other two cars. I knew I had to have it. I saw that people were going nuts over the car on Facebook, so I made plans to see the car that same evening, and brought a big envelope of cash with me. Normally, I never buy a car at night because I want to see the fine details. However, this was a situation where I just needed to take a leap of faith.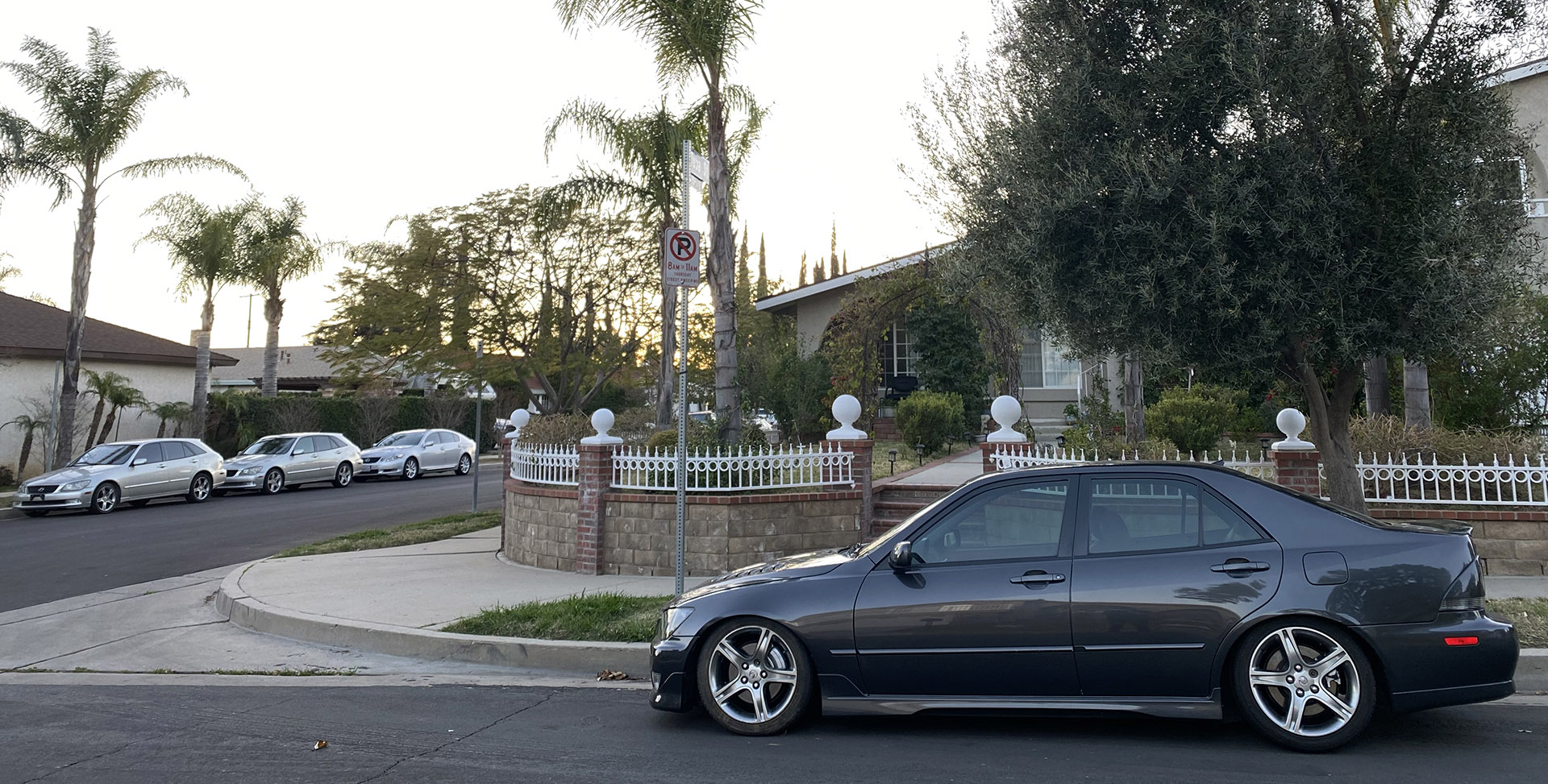 I bought the 2002 Lexus IS300 sedan exactly how you see the car pictured above. Before I sold my 3rd gen GS and both Sportcrosses, the neighborhood where I used to live looked somewhat like a used Lexus dealership!
I immediately changed the wheels and suspension, then the steering wheel, shift knob, JDM Altezza 3 bar grill, added a Japanese rear bumper, then a rare Japanese exhaust.
I'll show these details in other posts – the whole purpose of me writing this story is to introduce my new project IS300 on the website.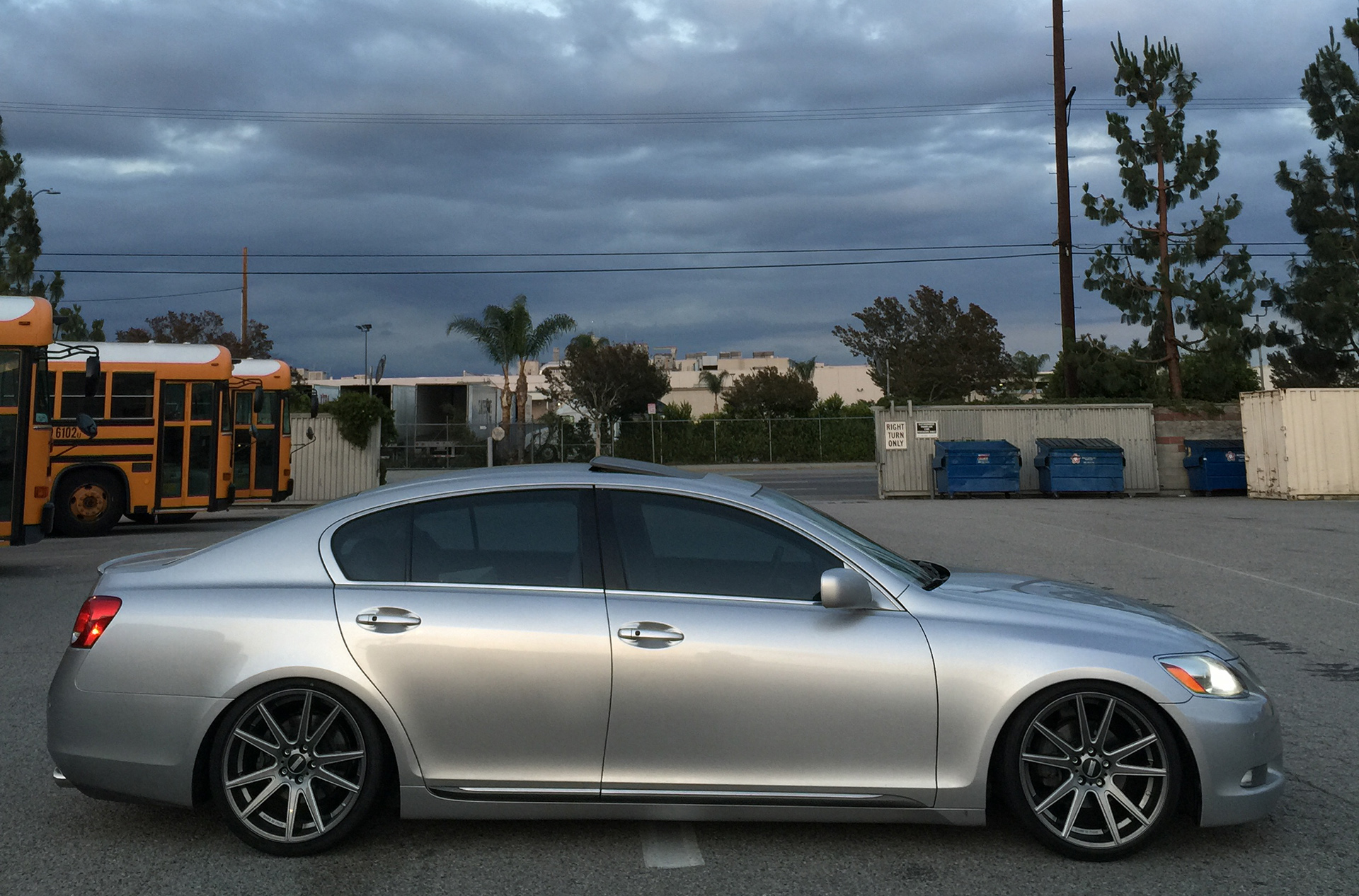 I've owned many different types of Lexus vehicles (including the Lexus GS above), and driven plenty of newer Lexus models (press cars on loan from Lexus and cars that friends own).
However, for those who like modding cars, I think there's no better Lexus platform than the first generation Lexus IS300. I'm a fan of the first and second generation Lexus GS300s also, but to me, the IS300 has a more timeless design, and aged better than those cars did.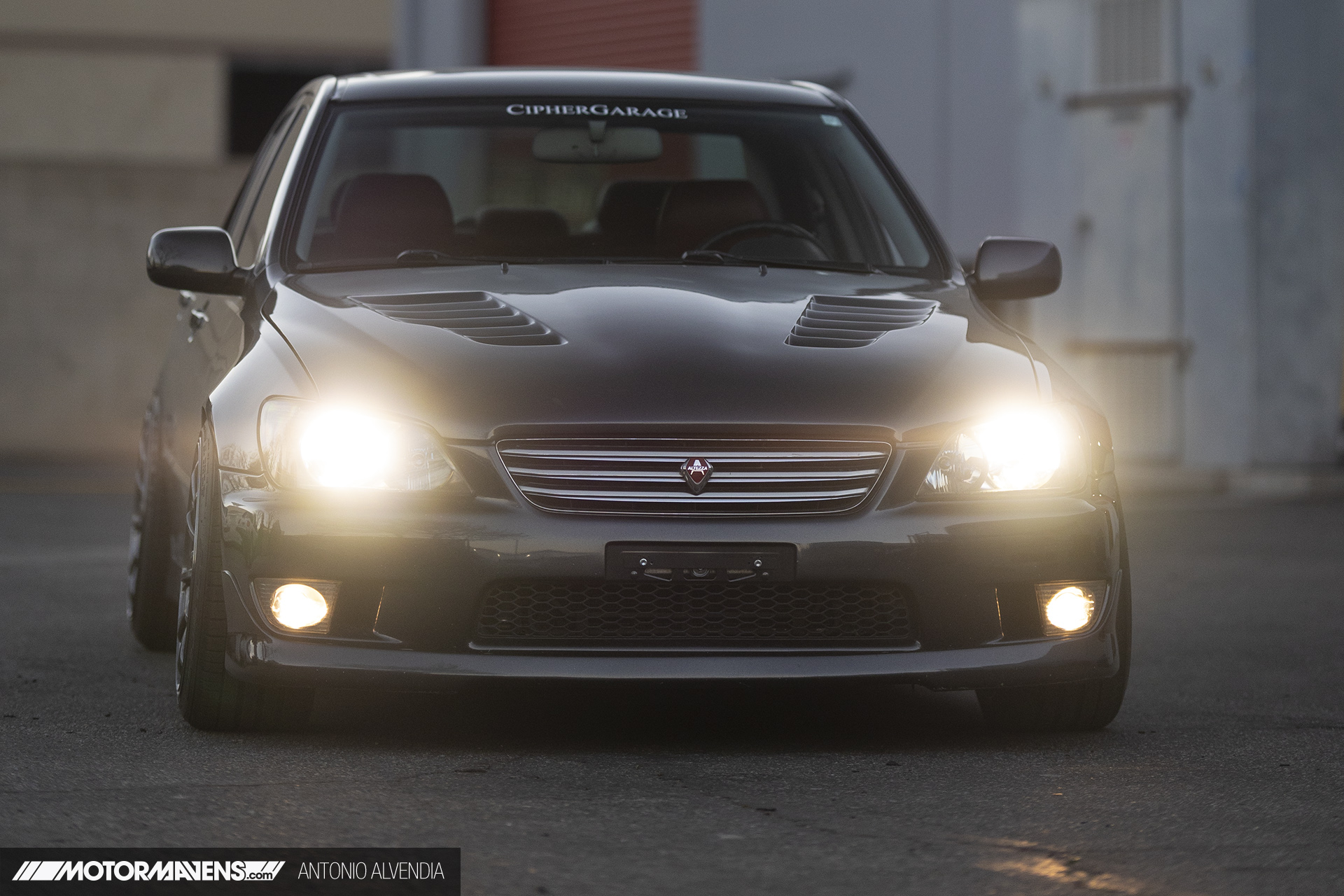 There's just so much aftermarket support in the USA and Japan for the SXE10 Toyota Altezza and JCE10 Lexus IS300. From suspension to brakes and interior accessories, exterior pieces, engine bay accessories, and let's not even get started on engine build options. The 3SG Beams and 2JZ NA engines have tons of options, and of course there's always 1JZGTE and 2JZGTE swap options!
Don't get me wrong – my intent is not to diss newer Lexus models. I love the look and feel of the newer Lexus lineup. I just think that newer Lexus models are more suited to keeping stock – or very mild, basic mods like wheels, super basic suspension, and minimal exterior mods.
What's your opinion on the topic?
:: Antonio Alvendia
Instagram: @AntonioSureshot • @MOTORMAVENS
www.antoniosureshot.com
MotorMavens on Facebook
MotorMavens on YouTube
---