Justin Kaehler
Profile:

---
---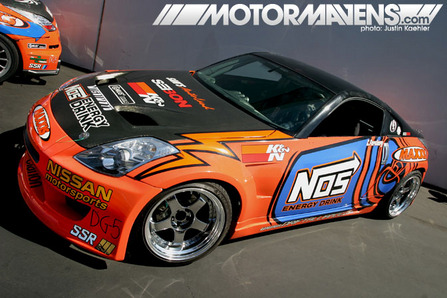 Living close to the beach, as I'm sure you are aware, certainly has its fair share of advantages, most of which I've grown numb to. Sure, I can enjoy a nice dip in the ocean every now and then, but dealing with the crowds and limited parking associated with a day at the beach does start to annoy after awhile. So much so that, despite living mere minutes from the ocean, I prefer to spend my free time sitting in the comfort of my home watching reruns of
Dr. Who
.
One of the many benefits of beach living I now take for granted is the constant cooling effect of the ocean breeze. The weather in my 'hood is always mild and pleasant, and if I ever see the thermometer crack 80, I panic and feel that my life, if not the world, will immediately come to a global warming-induced end. Moderate weather is good weather, and it is for that reason I humbly suggest that carbon fiber goods manufacturer Seibon ditch its grounds in Walnut, CA and move west towards the ocean.
Seibon just so happened to hold its Customer Appreciation Day smack dab in the middle of a heat wave. As the hills across California burned to the ground, the ground at Seibon was cooking me alive with an ambient air temperature of 108 degrees. The acres of asphalt surrounding Seibon's warehouse trapped this heat, melting my shoes and roasting my feet in the process. The sky-high temperatures made me want to cry like a little girl and run home, but as I made the hour-long trek from the beach to the 626, I did my best to man up and tough it out.
Read more...
---
---
---