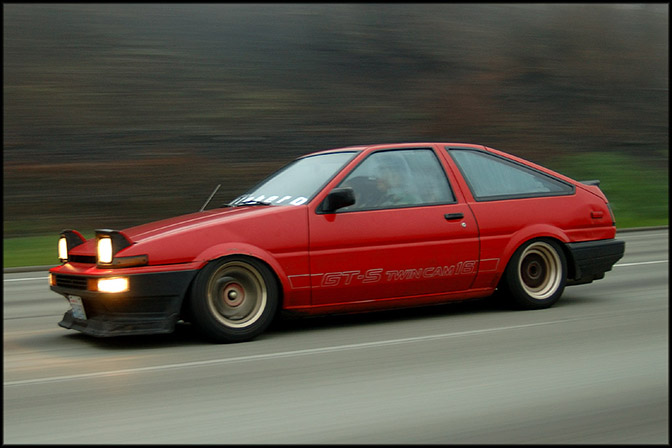 Happy Hachi Roku Day!
Its no secret that the MotorMavens Crew are huge fans of the Toyota Corolla AE86, and a bunch of us even own them. So I thought I would share one of my favorite pictures of my car from about 4 years ago. Lots has changed since then but this phase of the car is still one of my favorites. The raw street driven style is what I loved about it.
Well I'm off to go to a wedding now, an old 86 buddy is getting hitched on 8-6 day! He will probably never forget his anniversary (at least he better not)!
:: Lucas Perez
---