I love Forza Motorsport 4! As an avid fan of the Forza Motorsport Series, I was more than excited to have the opportunity to get my hands on the Forza Motorsport 4 video game before it was released to the general public! I must say, I had high expectations for Forza 4, since I've always had Forza 3 as the game I could always turn to when I got sick of playing everything else.
After the longest week of my life (I was checking my mailbox pretty much every hour to see if I received the game yet), I finally received the game. Microsoft Studios and Turn 10 supplied me with a cool looking handbook that came with a tire pressure gauge, note pad, flash drive that looks like a key, and a pen – having all these accessories included with the game was very useful, because while I was playing the game, I would have to pause periodically to write down a quick note of something that caught my attention.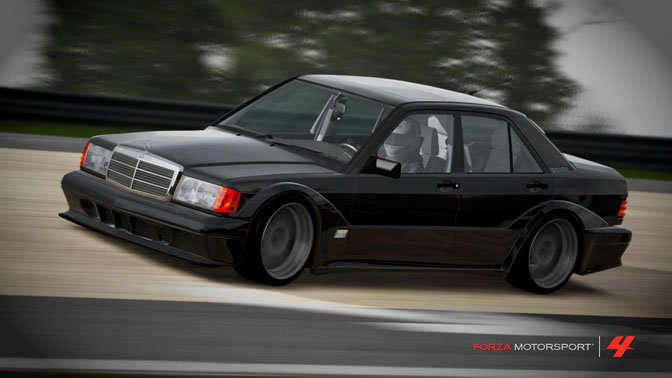 The first thing I noticed about the FM4 game was the incredible lighting – it's a bit difficult to describe how incredibly well Turn 10 nailed the lighting in this game! Whether you were looking at your cars inside the garage or outside, they made it look like what you would see if you were actually in your garage looking at your car. I heard that they revamped the tire physics and handling of the cars, and noticed that in the new "simulation" mode, the car steers and reacts more like a real car. This is one of the reasons why I've been a fan of Forza, It doesn't feel like a fictional arcade game – it's closer to a driving simulator.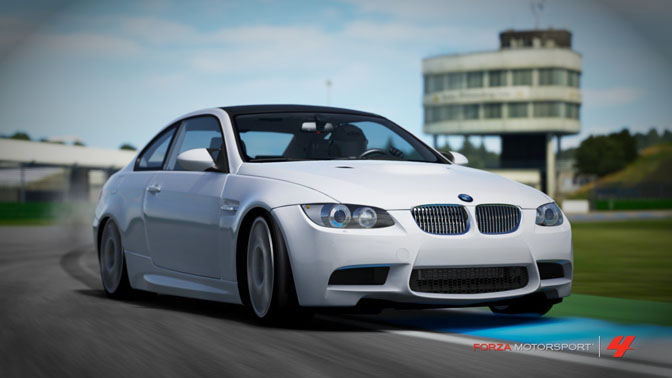 Let's take a minute to compare Forza 4 to other games like Need For Speed and Gran Turisimo. Both are great games, but I feel like the Need for Speed series is more of a "fantasy arcade-style" game, which doesn't appeal to me as much as Gran Turismo and Forza Motorsport 4. Gran Turismo, on the other hand, felt a bit incomplete because the ability to personalize your own cars in Gran Turismo is very, very basic. It didn't even come close to Forza Motorsport 4 in this regard. Aside from engine, tire and suspension modifications, you never could really make the car "yours."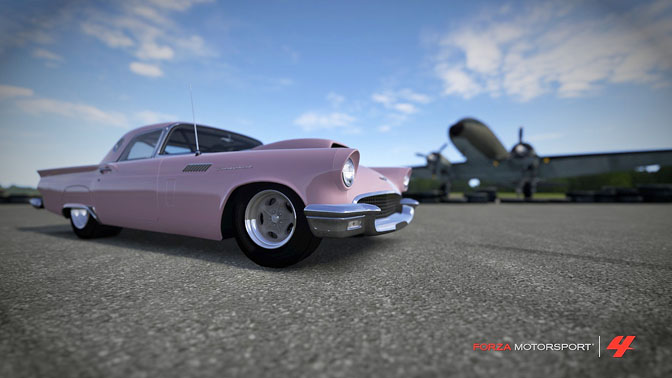 With Forza 4, Turn 10 Studios also released more tracks for game players, such as Infineon Raceway, Bernese Alps, Hockenheimring, Indianapolis Motor Speedway, and the famous TopGear Test Track. I also noticed that they cut the New York Circuit from the previous Forza games.
Another thing that Forza 4 improves on drastically is the Online Multiplayer modes. I got the chance to play FM4 with a couple friends and noticed that the load times were much, much faster. They added a feature that allows you to join clubs or make your own clubs with your friends. This is cool, because by doing that, you can dominate the leader boards and share cars with other people in your club! I dig it.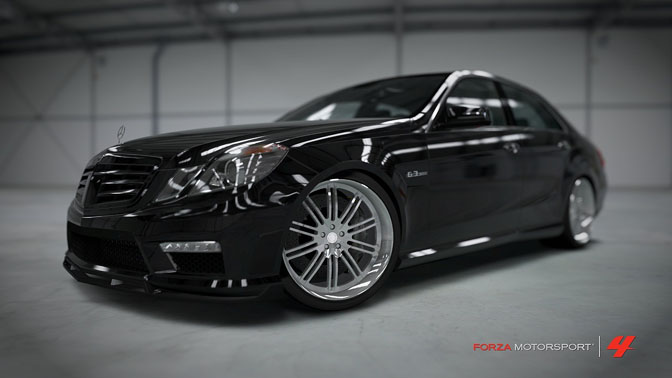 The Autovista Mode is another new feature in Forza 4. This mode lets you see some specially picked cars inside and out; it tells you all the specs and lets you feel like you're actually playing around with the car. You can open all the doors, hood, and even trunk to see every little detail of the car. I find this pretty cool, because its not everyday that you can just pop the hood on an AMG Mercedes Benz, Lexus LF-A or Ferrari 458 Italia.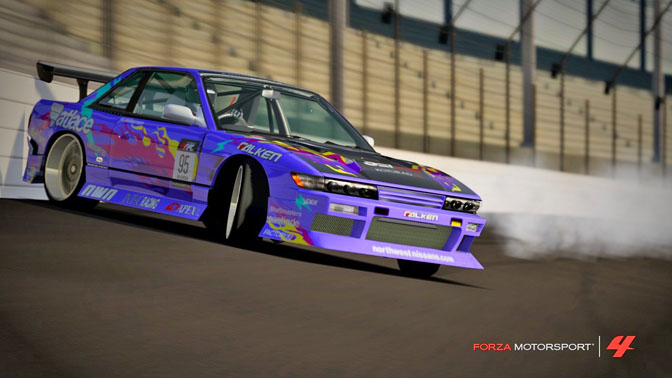 Truth be told, the thing I do most in Forza is drifting. I LOVE DRIFTING in Forza! I don't even know how many hours I've spent drifting in Forza. Over the span of my 'career' in Forza 2 and Forza 3, I've been fine tuning these cars to get as much angle as possible while still keeping them fast. I've played with tons of friends in Multiplayer Mode, so we could get some crazy tandem drift sessions going on as well! Today, just before I finished this review, my boys Jon Jaffe and Walker Wilkerson from Washington drift team Team Instant Party stopped by and built their own cars. Walker ended up on the FM4 Storefront to see what kind of paint designs they had up.He found a replica of his Formula D competition car and just had to buy it.
I know I've just barely cracked open all the features and possibilities of Forza Motorsport 4, but if you're a true car fan, you NEED this game! I can NOT wait to play this game some more – I plan on beating the Career Mode and finishing all the events. I also can not wait for all the new DLC packs they will have for this! I'm sure many other die hard car guys and enthusiastic video game players will feel the same about Forza as well!
Find me on Xbox Live for some tandem drifting action under "MotorMavens." Let's go drifting!!!
::Yoshi Shindo
---